---
Affordable and Easy Beach Games and Activities
Posted On Monday, June 7, 2021
---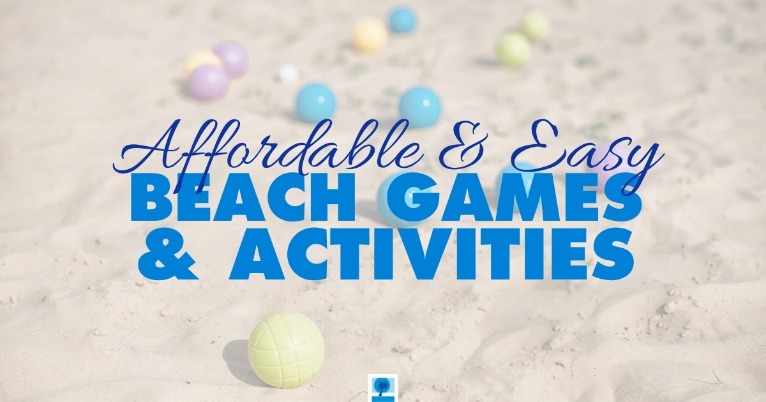 The beach is full of ready-made fun!
The sand and water offer a surprising number of easy and cheap activities. Today's blog will feature 4 ideas that are really affordable (or even free!). They don't require a lot of extra "stuff", and are fun for the whole family.
So, book your Topsail Island rental, pack up the car, and enjoy a fabulous vacation!
The Sponge & Bucket Challenge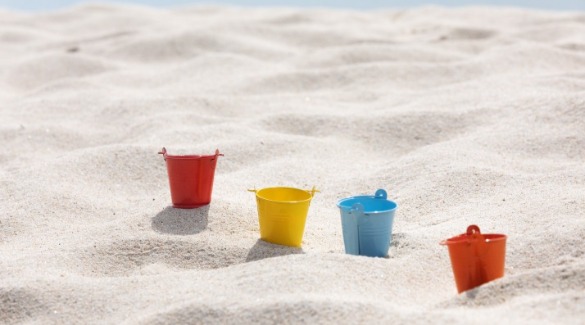 Items needed:
Large sponges (like you use to wash a car)
Beach buckets
The ocean (this is your water source!)
How to play:
Set up buckets a few yards from the ocean. Each player runs to the ocean to absorb water into the sponge. Next, players run and squeeze the water into their bucket. Whoever fills their bucket first wins!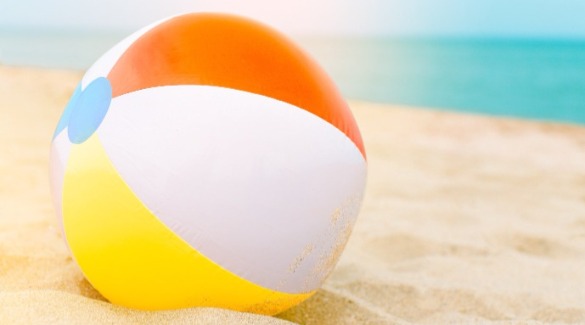 Items needed:
Large beach towel or blanket
Beach ball(s)
How to play:
Everyone in your group grabs the sides of a large beach towel. Place a beach ball in the middle and see how high you can bounce the ball! You can also play "Popcorn" where you add multiple balls to the towel.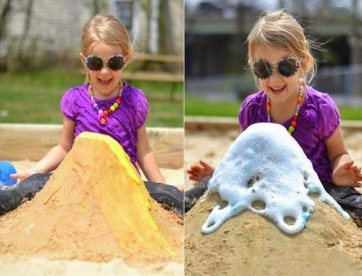 Items needed:
Sand
Bucket
Baking soda (1-2 cups)
Vinegar
Optional: food coloring

How to do it:
Create a "cone" in the sand using the bucket (or a cup). Make a little well at the top. Add baking soda to the well, and food coloring if you are using it. Then, add vinegar! Your kids will love watching the volcano "erupt" (and learn a little science, too). Get the full tutorial on this website.
The Creative Photographer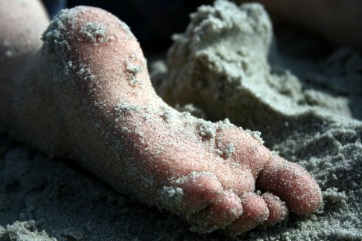 Items needed:
Camera / phone
Endless Creativity
How to play:
If you trust your kids with the camera, they can really have some fun with creative photography at the beach. Plus, you have all those amazing memories captured on film!
Here are a few ideas to try next time you are at the beach:
Get up close. Photograph seashells, grains of sand, seaweed, and the sandy toes of the toddler.
Draw in the sand. For example, draw a face on your shadow in the sand and take a picture!
Use the sun to get cool images, where your subject is backlit.
Take action shots of extreme splashing or beach gymnastics.
Take a photo of all of your feet with your names written in the sand.
Get lots of candid shots! This is where kids come in. It's always very amusing to see what they come back with!
This website has some really cool ideas - check it out!
TIP: Invest in a waterproof phone case before handing your device to a kid at the beach! Try one of these.


Here is another helpful blog as you plan activities for your Topsail Island vacation.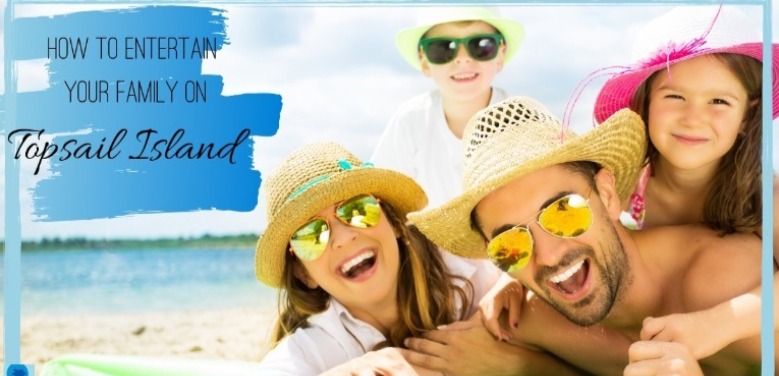 Enjoy your Topsail Island vacation! There is so much to do here, both on and off the beach. Follow our blog for great ideas (and search the archives if you are looking for packing tips, restaurant recommendations, and so much more).
Comment on this post!