---
Coastal Inspired Thanksgiving Dishes That Will Amaze
Posted On Monday, November 11, 2019
---
It is time to start planning your Thanksgiving meals! What will your theme be this year? Well, if you have spent any time in a Topsail Island vacation rental, you may be wishing for a little more coastal flair in your holiday celebrations. Island life just has a way of grabbing hold and not letting go, right?
Well, that is certainly no problem because we have the coastal-inspired Thanksgiving dishes you are craving. You will get all the delicious flavors you love with just enough flair to keep you in the beachy spirit.
Ready to dig in? Many of these recipes were inspired by Coastal Living magazine!
Oyster Dressing
A few vegetables, a nice crusty bread, and a whole bunch of oysters. This dressing recipe will surely have you reminiscing about those days you had your toes snugly in the sand. It may seem like an odd addition to your Thanksgiving meal, but it pairs quite nicely with your traditional or even deep-fried Turkey.
Cranberry Salsa
Cranberry sauce is one of those dishes that is on just about everyone's holiday table. However, you can give it a little bit of a twist by turning it into cranberry salsa! The fresh flavors of the citrus and cilantro make you want to whip up a batch of mojitos or margaritas with your turkey and dressing.
Bibb Salad with Peppered Pears and Candied Walnuts
This Coastal Living salad is an excellent combination of flavors that adds a little bit of high-class beach living to your meal. The presentation of this salad is sure to have all of your dinner guests oohing and aahing, and that is before they even take their first bite. Once they get to experience the full range of flavors in this dish, they will be begging for more.
Jeweled Green Beans
Another Coastal Living recipe! These jeweled green beans a lot of flavor and color to your table. The emerald green of the beans, the jeweled tones of the bell peppers, and the iridescence of the onions all come together in a dish that is as much a feast for the eyes as it is for the taste buds. Plus, the little sprinkling of bacon gives it that extra bit of deliciousness.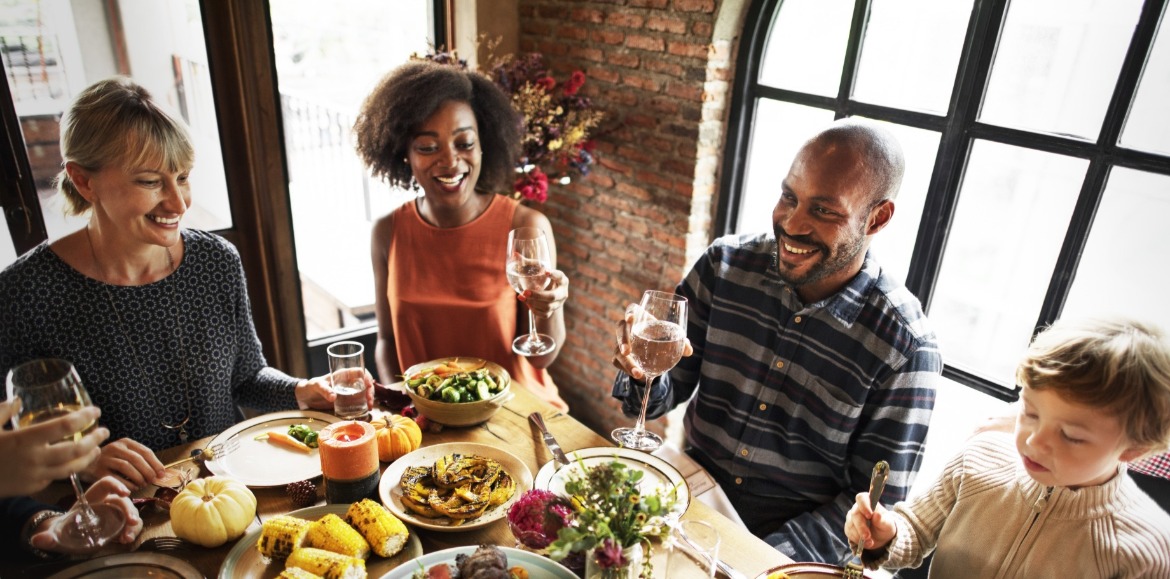 Lobster Bisque
You may not have had too many lobster dinners while you were staying in your Topsail Island vacation rental, since lobsters tend to be found a little farther north. However, lobster is pretty synonymous with beach living which makes it a great fit! Start your meal off with a small dish of this lobster bisque recipe, and your guests will swear that you must have a famed chef hiding in your kitchen.
Sausage and Smoked Mussel Stuffing
If you need an alternative to the oyster stuffing, then you may want to give this sausage and smoked mussel stuffing a try. It is a nice mix of traditional flavors with the coastal theme. The recipe calls for a mild sausage, but if you were feeling more adventurous, you could opt for a spicier version instead.
Pureed Yams with Pears and Tangerine Juice
Here is another Coastal Living recipe that is sure to have you daydreaming about your long summer days in your Topsail Island vacation rental! The delicious combination of creamy yams mixed with the sweet and tart tangerine juice is the perfect combination. It also has some crystallized ginger mixed in for an even more unique spin on the ordinary.
Pumpkin Custard
No Thanksgiving meal would be complete without a pumpkin dessert. However, that doesn't mean you have to stick to the same old pumpkin pie! Instead, switch things up with these pumpkin custards from Coastal Living magazine. All your favorite pumpkin spice ingredients are inside, but the individual custard cups make things all the more divine.
Stewed Collards
If you want to add some greens to your coastal Thanksgiving table, this stewed collard recipe should be just right. There is just a touch of red pepper in the mix to add a little kick to your greens. You won't be able to help going back for seconds or maybe even thirds.
Lightning Rolls
Your meal just wouldn't be complete without a basket of rolls on the table, and to keep with the coastal theme, lightning rolls are the ones you need. These yeast rolls are best hot from the oven! Be sure to make plenty of extra because these rolls are perfect for making mini sandwiches the next day with your leftover turkey.
Now that you have all these coastal "fixins" all you need is your turkey to round out the meal. Whether you are spending your Thanksgiving in a Topsail Island vacation rental or in your own home, you can always bring a little bit of the beach to the table.
These coastal inspired Thanksgiving dishes will amaze everyone who stops by and pulls up a seat.
Comment on this post!