---
Get the Best Topsail Vacation When You Book Direct
Posted On Monday, March 9, 2020
---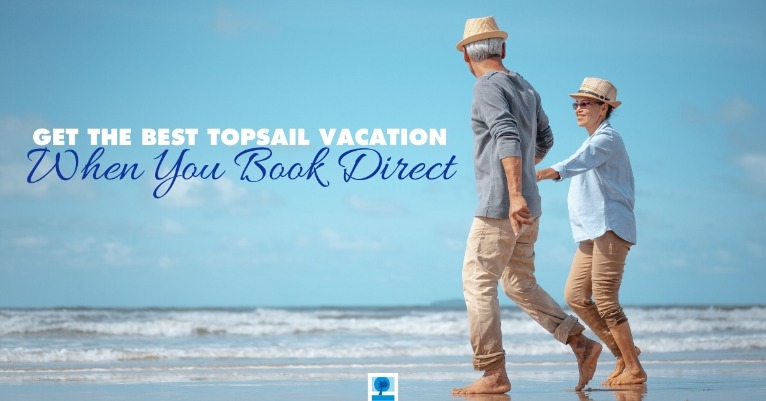 With all of the different sites and ways to look for vacation accommodations, it can be very overwhelming when it comes time to book your beach getaway. Plus, it can be almost impossible to know if you are getting a good deal on your Topsail Island vacation rentals.
Surely you have seen an ad or two from Homeaway, VRBO, or Airbnb. They all seem to have good options for Surf City or North Topsail Beach accommodations. Yet, it can be difficult to get answers to your most pressing questions, and you aren't always sure that you can trust the reviews.
If you really want to get the best vacation rental, you need to book directly with the area experts. That way you can be guaranteed you are getting the best available rates, and you can count on amazing customer service. You can ask all of your questions and get real-time answers that way you won't have any unpleasant surprises when you arrive at your beach house.
4 Reasons Why Booking Direct Ensures the Best Topsail Beach Vacation
Number 1: All of those third-party sites charge a fee when you book your Topsail Island vacation rental. The charges can be up to 15% or more than originally expected to pay. Cut out the middle man and get a better deal (and excellent customer service!) when you opt for booking your accommodations directly.
Number 2: While you may be able to find a few cute rentals on third-party sites, you likely won't have a local person to help you when you get to the coast. The property owners on sites like Airbnb often live in other parts of the country or even the world, and not all of them employ local property managers to help guests in need. Booking direct ensures that you have a local contact person to help should some sort of emergency occur.
Number 3: You may be manipulated by the algorithm when you choose to look for accommodations via the third party sites. However, when you book your Surf City beach property direct, you can be sure that you are shown all the available options.
Number 4: One big issue with third-party bookings is that your inbox will shortly be inundated with spam! When you book your Topsail Island vacation rental direct, you can be 100% positive that your contact information will never be sold. Your inbox will stay spam-free, and you will get the beach vacation of your dreams.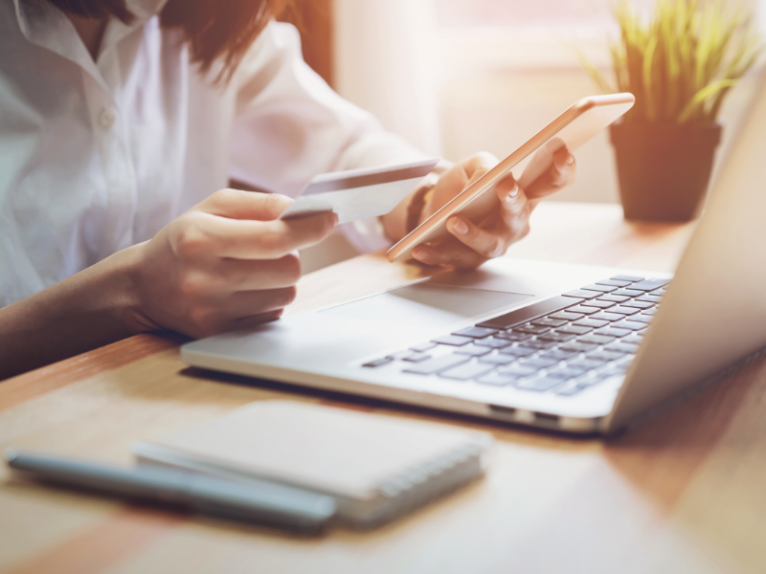 Book Direct with Ease
We would like to point out that booking directly can be just as easy as booking on those third-party sites. Our website makes finding your ideal North Carolina beach accommodations an absolute breeze. However, if you need further assistance, you can also get the customer service you desire with an actual human being.
Make use of our online tools or speak directly with one of our customer service agents, the choice is yours. We are happy to help you find the ideal accommodations with the exact amenities you desire.
Looking for a pet-friendly property? We've got you covered. Want something with an amazing view? We can do that. Need a place where the kids can have room to play? Done! Tell us your exact list of needs and wants, and we will do our best to find you the property that suits every single one of your needs.
When you book your Topsail rental directly, you can be sure that your data is safe and secure. We will never sell your information to third-party sites, and we ensure that all information is encrypted.
Another aspect that our customers enjoy is the truth in pricing. There will never be any hidden fees popping up out of nowhere to blow your beach vacation budget. Your quoted rate is the rate that you can expect to pay. We do not add any premiums on top of the lease costs.
We will be with you from your initial inquiry into a beach property until you are headed back home after your stay. Our customer service agents will ensure that all of your needs are met and all of your questions are answered. You will never feel like you are at the mercy of a faceless website.
Now that you have seen the beauty of booking direct, you are ready to start the search for your perfect Topsail Island vacation rental, right? Let us know exactly what you need, and we can make your beach vacation dream a reality. Our customer service agents are ready to help you plan the best North Carolina beach vacation you've ever had!
Peruse our website, give us a call at 1-800-622-6886, or send us an email. We are happy to assist you in whatever way you choose. Come find the perfect vacation rental today.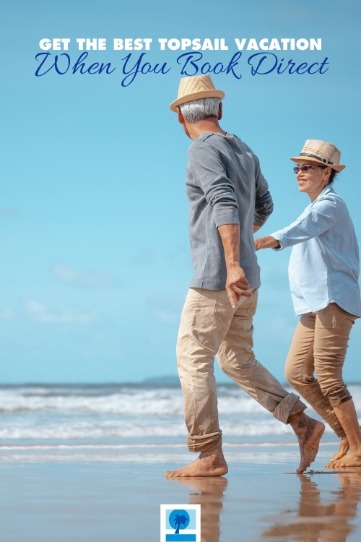 Call now!
Book with the local experts.
1(800)622-6886
Comment on this post!