---
Tips & Tricks to Eat Like a Local on Topsail Island
Posted On Monday, August 10, 2020
---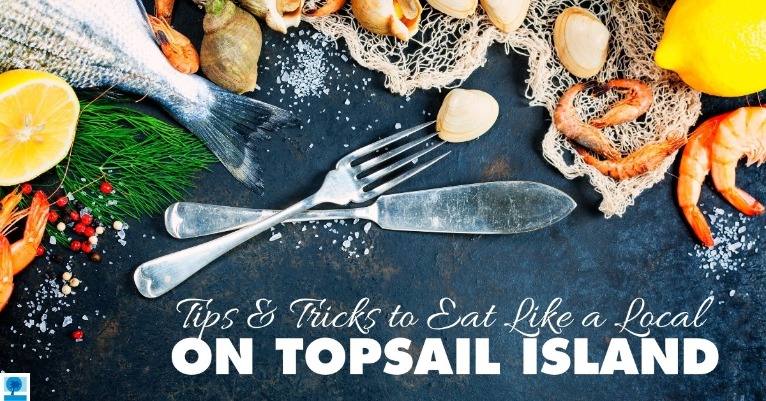 The Greater Topsail Island area (which includes three incorporated areas—North Topsail Beach, Surf City, and Topsail Beach) supports thousands of full-time residents who live here all year long. And that number is growing!
The secret is out – Topsail Island is a GREAT place to live, work, play, and retire.
So where do the people who live here full-time like to eat? Where are the best spots to get a burger, buy local seafood, or grab a delicious dessert?
Today we will explore some of our best tips and tricks to have you eating like a local, even if you are just stopping by.
Try our North Carolina specialties!
We know, we know, you want to stick with a burger to be safe. But try these NC treats and you won't be sorry:
Hushpuppies
Grits
North Carolina BBQ (no ketchup based sauce here)
Fried green tomatoes (with pimento cheese)
Carolina seafood
She-crab bisque
Shrimp & Grits
Cheerwine
Visit on the off season
This is when some of our best restaurants have a little more time to develop their menus, cater to the locals, and spend time with their customers. Tourist season (summer) is awesome, but when you visit Topsail Island on the off-season you will enjoy a whole new experience.
Check out a fish market (or catch your own)
Our fish markets not only have the BEST, freshest seafood ready to purchase, they can also guide you as you figure out how to cook your fish of choice. Luckily, our Island Real Estate vacation rentals have fully stocked kitchens, so you can take advantage of preparing a meal that is as authentic as they come.
Don't just take our word for it.
Ask other locals where they like to go!
☀️ Some Local favorites ☀️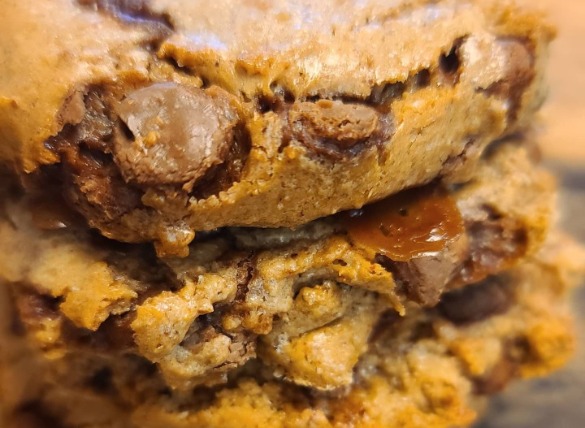 Sugar Island Bakery
206 N Topsail Dr, Surf City
Specializing in all things delicious & North Carolina made!
Sugar Island is a (new and used) 2-story bookstore full of art, pottery, toys, local eggs, honey and produce, gorgeous coffees & made from scratch baked goods.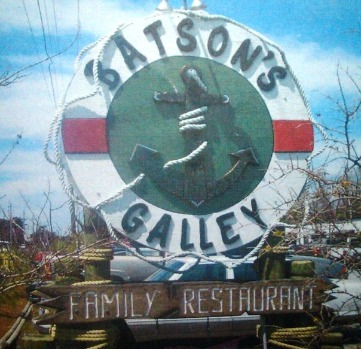 Batson's Galley Family Restaurant
14260 NC Highway 50, Surf City
Batson's is the perfect place to grab a cozy, family-friendly breakfast (or lunch, or dinner!). They have a crowd-pleasing kids menu and plenty of local favorites are featured (like hush puppies and grits).
Stop by for a true taste of North Carolina.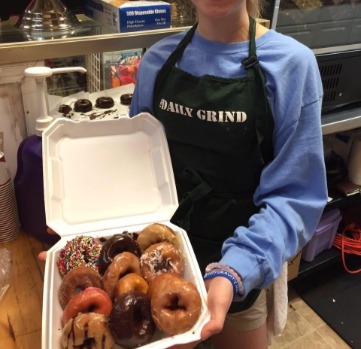 The Daily Grind
114 N Topsail Dr, Surf City
Join the locals and grab a coffee and donut at the Daily Grind in Surf City. They also have smoothies, bagels, muffins and other pastries, cakes, ice cream and Italian Ice.
Check their Facebook page while you're in town to see if their huge deck is open for live music and more.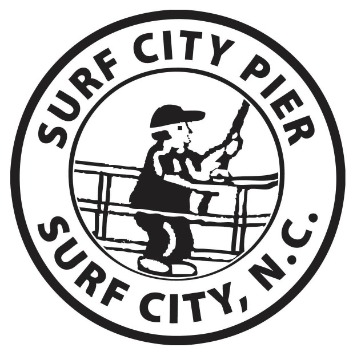 The Grill @ Surf City Pier
112 S Shore Dr., Surf City, NC
Wait, what? The locals eat at... the pier?
There is just something about the pier that makes everything taste better. That includes burgers, wraps, sandwiches, seafood, fried pickles and lots of other junk food that will hit the spot on a trip to the beach. The prices are awesome so check it out.

Oh, they have coffee and ice cream too!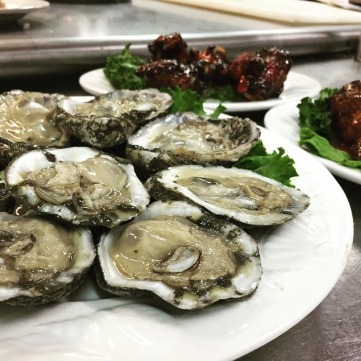 Ocean's Edge (aka The Topsail Shrimp House)
2000 New River Inlet Rd #2701, North Topsail Beach, NC
A great choice if you are staying in North Topsail Beach, Ocean's Edge may still be called the Topsail Shrimp House by the locals, and it's known for shrimp (naturally), but also other local seafood specialties.
Ocean's Edge is a go-to spot for romantic dinners out (and weddings!).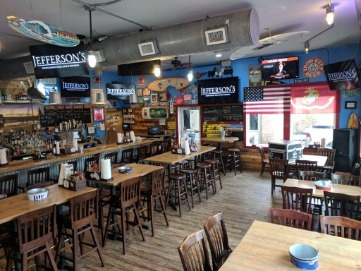 The Shuckin' Shack
13460 NC 50 #101, Surf City
Shuckin' Shack Oyster Bar appeals to families of all ages and they specialize in oysters and shrimp. They also have some really fun and creative cocktails! Us locals enjoy the dog friendly, covered breezeway on a cool, breezy night.

Topsail Island is small and easy to get to know. If you have been coming here for years, odds are good that you already have several favorite restaurants, ice cream shops and stores. We hope this quick list gives you a peek at something new to try.
Us locals at Island Real Estate are so happy to host your family or friend group, year after year. Thanks for reading!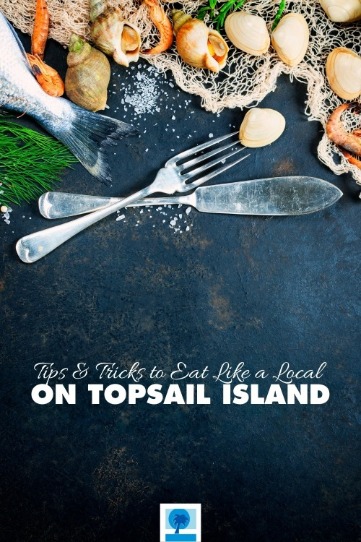 What's your favorite place to eat on Topsail Island?
Please share it for a future blog!
Comment on this post!