About Island Real Estate and Cathy Medlin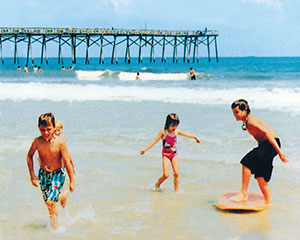 A few words from Cathy...
As a dreamer of exceptional dreams I have lived a charmed life. I grew up by the sea. I played as a child building sand castles for a fairy princess and frog houses for an enchanted prince. As the rolling tides washed them away each day I only built another one more fantastical than the day before.
It was a simpler time. We played "kick the can" from early evening 'til our mamas called us in for supper. We skipped rocks across tidal pools, hunted for fossilized shark's teeth; we fished and swam and chased seagulls 'til bed time. After mama went to sleep we sneaked back out and danced in the moonlight. The older we got, the longer we danced!
Unlike Peter Pan, I eventually grew up, although my grandchildren will disagree with the statement. I went away to college, (big town) married my Prince Charming and had 3 children of my own.
More than a quarter of a century ago, with a $500 check and the encouragement of friends and family, I built my business, Island Real Estate. It began as one of my "exceptional dreams." I enjoy life and all it has to offer.
Let my staff and me help you build that most perfect vacation of a lifetime. Surely you too are a dreamer of exceptional dreams. The world in which we live can become cluttered with bits and pieces of difficulties and adversities. We are island folks, we cannot solve the problems of the world, however we can better arm you to cope and, for a time, escape mere reality. Let us help you dream your dreams a little more fully. Just a pinch of "magic" will help you revisit that small child who still lives within us all.
- Cathy (Medlin) and the Crew
Island Real Estate
Topsail Island, NC