---
Yum! Try These Easy and Portable Beach Snacks
Posted On Monday, May 17, 2021
---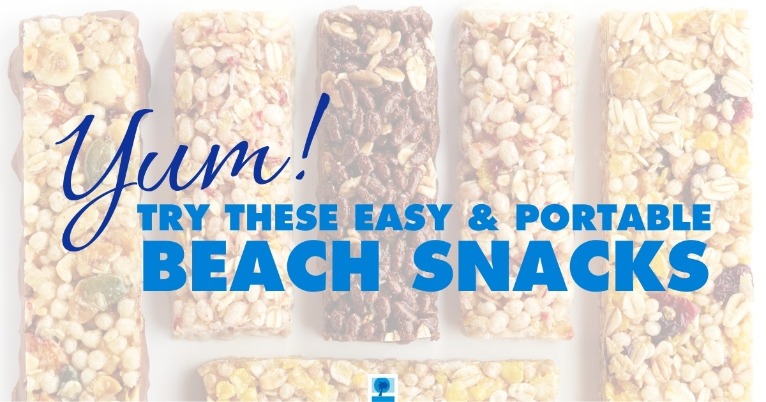 What are your favorite foods to pack for the beach?
A day at the beach should be easy. Today's blog will feature a few super simple, portable snacks and foods to bring to the beach. When thinking about what to pack in your cooler, aim for items you can enjoy without utensils, that don't need to be cut up or assembled, and foods that don't require a lot of packaging or waste. Your Topsail Island rental is the perfect place to prepare these snacks, since you have a stocked kitchen and full size refrigerator ready to hold your goodies! So do as much as you can ahead of time. Then, just stack your ice, food, and go!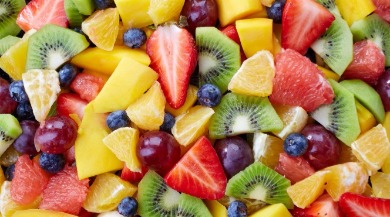 Cut fruit
We think fruit is the ultimate beach food. After all, it's delicious, hydrating, nutritious, and satisfying. Cut it up ahead of time and bring it in your cooler. It's best to bring it in a sturdy, lidded storage container so it doesn't leak or get crushed. Try grapes, strawberries, mango, and watermelon.
Granola bars
Whether you buy pre-packaged bars or make your own from scratch, the sweet, salty combo that makes a great granola bar is satisfying for hungry tummies at the beach. They usually have a great combo of protein and fiber, making granola a good choice.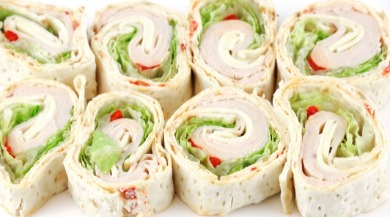 Tortilla roll-ups
Take your favorite fillings, roll them up in a tortilla, and you have lunch! These little sandwich bites are always a hit with the kids (and adults) because you can totally customize them. Options include peanut butter and jelly, turkey and cheese, thinly sliced veggies (like cucumber), ham, hummus ... your imagination is the limit!
Trail mix
Again, you can create your own or pick up a mix at the local grocery store! We love a good trail mix - especially if it includes healthy nuts, yummy dried fruit, and hey - maybe some m&m's. If you include chocolate in your mix, just keep it on ice until you are ready to enjoy.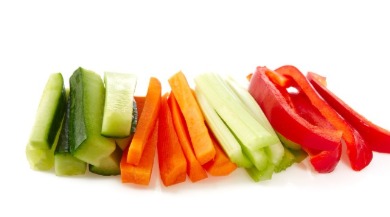 Veggie sticks
You might be surprised at how well your kids will eat cold, refreshing veggies when they are presented during a hot, active beach day. We love to create "sticks" out of carrots, cucumber, celery, zucchini and red peppers. If y'all are dippers, don't forget a little container of ranch or hummus.
We hope you love these simple, affordable and portable beach snack ideas! Our blog is full of fun and useful advice that will help you get the most out of your Topsail Island beach vacation.
Contact us at Island Real Estate if you need help finding a great Topsail Island rental!
Here are two more blogs you might find helpful as you plan your next vacation. See you soon!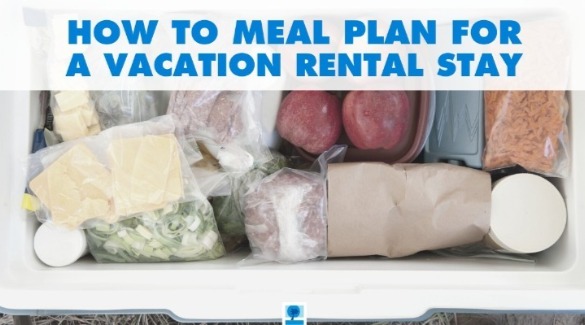 This blog will help you think about how to meal plan for your next stay at a vacation rental!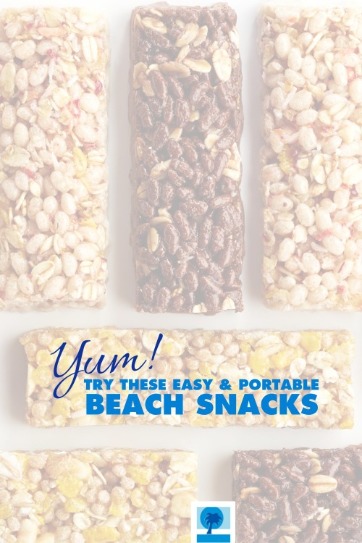 What is your favorite beach snack?
Tell us in the comments!
Comment on this post!