---
How to Meal Plan for a Vacation Rental Stay
Posted On Monday, June 1, 2020
---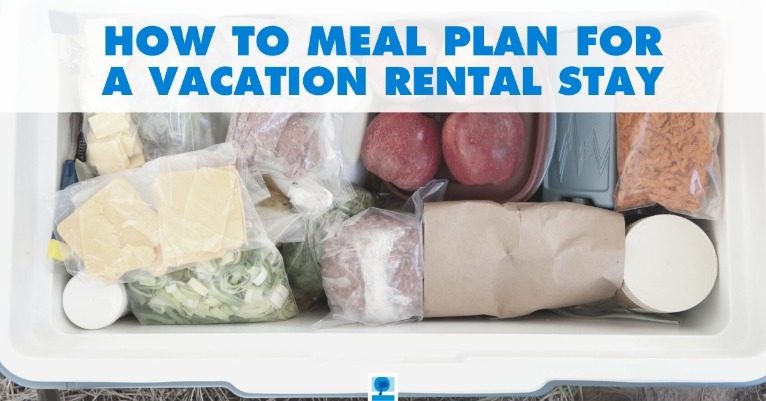 Let's face it, a vacation isn't really a memorable vacation without good eats. However, eating well while out on a trip or a break can be quite tricky. You can eat out for all three meals but doing that day in and day out can really mess up your vacation budget. If you're traveling with your whole family, then the costs can really add up. Good news! When you stay in Topsail vacation rentals, you can book a property with a kitchen which definitely takes the sting out of mealtime.
Not sure how-to meal plan for your vacation rental stay? Here are some tips to get you started.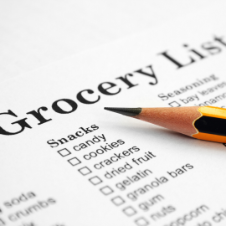 Make a Detailed List
How many meals are you having in total for the duration of your vacation? How many people are sharing meals? What are the dietary restrictions? This list determines what (and how much) ingredients you need to buy.

If you need any help with your meal planning, there are tons of free printable available on Pinterest or Etsy.
If you are traveling with family, share the task of meal planning with your fellow travelers.
Buy On-site...Or Buy Ahead
Things to check before you sit down to do your meal planning are the available items in your Topsail vacation rentals and where a grocery or supermarket is located in relation to your accommodations.
If you love to cook, you may want to do all the meal prep and cooking when you get to the location. You can shop when you get there and spend a few relaxing hours in the kitchen. Heck, you can even order ahead by phone or via mobile app and have the ingredients delivered right to your Topsail vacation rental site if you would rather skip the shopping part!
For those that would rather prioritize taking a breather from kitchen duties while on vacation, it's better to buy the ingredients ahead. Then you can prepare and pack them before taking off for your trip...assuming you are road tripping to Topsail Island. Bring a large cooler with you for meals and a separate small cooler for drinks. Having resealable airtight food containers on hand can also do more than preventing food spoilage--they can also ensure that nothing goes to waste.
Some things to keep in mind when out grocery shopping: think in terms of flavor, convenience, and nutrition. Sure, you want really tasty meals (who doesn't?) but you have to balance your choices with how easy the meals can be prepared and stored.
Important tip: better to stick with recipes that use fewer condiments as this can spare you the hassle of buying items you won't even finish using.
You can't leave out the nutrition part either especially if you're traveling with your family. There's no sense in dishing out low nutrition that will have everyone feeling groggy and not at their best.
Plan for Each and Every Meal
List each meal you will need to cover while away on a day per day basis. Plan three meals for each day as well as snacks.
Important tip: it's better to start planning with dinners since any leftovers can be served for lunch and possibly even breakfast. If you're planning to prepare your meals ahead and pack them in the cooler, choose meals that travel well and won't spoil easily. Don't forget to plan for drinks!
Meals like spaghetti and other pasta dishes are filling and easy to prepare. Meatballs are also hearty, and the leftovers can be repurposed in a lot of ways – as burger patties, in meat sauce for pasta dishes, or as meatball sandwiches. Grilled chicken kebabs and BBQ meats are fuss-free choices for dinner.
Adding soup to the mix can be an easy yet flavorful way to enhance the meals; some soup recipes are even hearty enough can serve on their own. For super simple meal prep, sandwiches are a no-cook solution.
Some easy lunch ideas include cold pasta, fresh veggie salads, cold cuts in pita wraps, and grilled chicken or steak. Sandwiches can also be served for lunch to keep things easy and portable. You didn't come to Topsail Island to spend all of your days in your vacation rental!
For breakfasts, pancakes are easy to make and even easier to repurpose for snacks later in the day (or the next day). The same goes with French toast. Serve bagels with cream cheese or egg – simple but yummy. Of course, you can always resort to oatmeal; just boil in water then add fresh fruits, marshmallows, or granola on top. Important hint: a different topping each morning can go a long way in staving off boredom.
For snacks, there are a lot of no-frills options such as yogurt, chips, dried fruits, nuts, pretzels, veggie sticks, and even health bars.
When it comes to hydration, nothing beats water, of course. Tip: don't forget to bring your hydration bottles and reusable jugs. Also, remember to bring coffee, milk, juice for breakfast, and any teas that you enjoy. Should you want something fancier to go with lunch or dinner, don't forget to shop around Topsail Island or Surf City for a bottle or two of wine.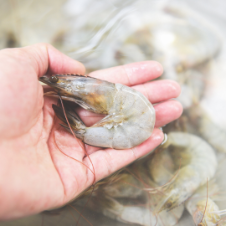 Don't Miss Out on Local Stuff
An essential part of every vacation is eating local. While you may have planned for each and every meal to be prepared in your Topsails vacation rental, do make some room for trying out and tasting the local flavors. There's nothing like eating fresh produce, fresh seafood, or local jams; you can either buy some to incorporate into your meals or snag some to take back home with you.

And since an occasional sweet treat never harmed anyone...indulge your sweet tooth with a freshly made bakery item or a trip to the ice-cream shop!
Go ahead and plan your well-deserved vacation at a Topsail vacation rental. Now that you have this meal-planning strategy to keep things within your budget, you may even be able to add a few extra days!
Comment on this post!