---
How to Have the Best 4th of July at the Beach
Posted On Monday, June 4, 2018
---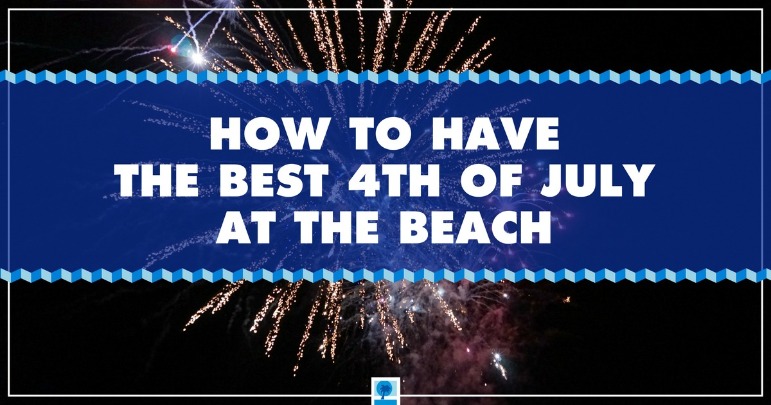 Let's be honest. If you've found a way to celebrate Independence Day somewhere along the 26 gorgeous miles of Topsail Island, you're already guaranteed to have a great holiday. Use our tips to increase your enjoyment and you'll be well on your way to your best 4th of July at the beach!
Focus on Friends and Family
Have you ever thought about how all of the big 4th of July traditions revolve around getting together with groups of people and just enjoying the moment? Cookouts and fireworks shows and parades are all just dynamic ways to celebrate our community and inject some energy into our broader relationships.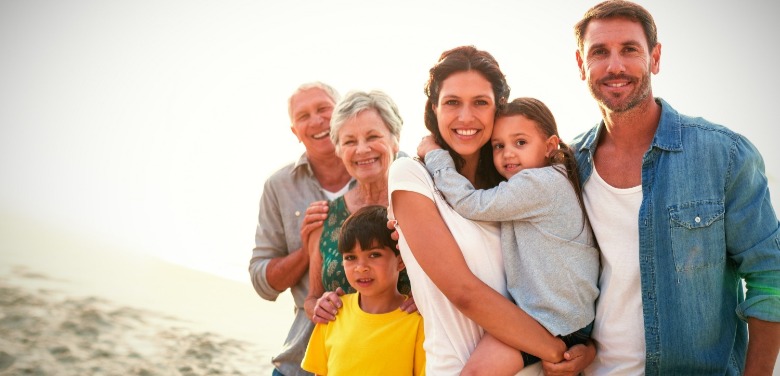 Make a deal with yourself on this July 4th to be intentional in your efforts to spend quality time with friends and family. Put down whatever doesn't help you get to know each other a little better and work towards strengthening the bonds that keep you going during your non-holiday days and weeks.
Have you ever played the Random Questions game with the people who are closest to you? The game itself is easy enough. Just ask one another any number of questions, ranging from as silly to as serious as you choose. You'd be surprised at what you can and will learn!
You can use this online question generator if you're not interested in coming up with your own series of questions.
If organized efforts aren't your thing, that's not a problem either. All that matters is spending time with your people, doing things to promote your mutual cheerfulness and enjoyment. So snuggle up and read a book, play a video game, prepare a favorite meal, or watch some mindless television. There's no wrong way to spend time with the people who you care about!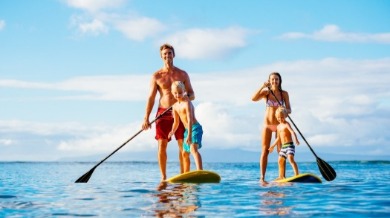 Have A New Adventure
Topsail Island has many things to offer vacationers who enjoy a little adventure.
Water activities are always popular, and Topsail Island has several businesses devoted to helping you achieve whatever kind of water adventure you may desire.
East Coast Sports at 409 Roland Avenue in Surf City has all kinds of water excursion and activity options. From surf fishing to flounder gigging, eco-tours to party cruises, you can find an adventure that matches your interests. They also offer inshore and offshore fishing excursions, wake-boarding opportunities, and boat rentals. Click here for more adventure details.
On the other end of the Island, Paddle NC in North Topsail Beach rents single, double, and fishing kayaks as well as stand up paddle boards (SUPs). Paddle NC also offers several different types of guided tours, and as of publication date, they were also offering a $5 per person discount on their guided Kayak Eco Tours and SUP Tours with use of coupon code TB5OFF!
But perhaps your idea of a grand beach adventure includes conducting experiments and other hands-on activities to get an in-depth look at the coastal environment and the local plant and animal life. If this sounds like you, then
Ecological Marine Adventures
is the place for you. Ecological Marine Adventures offers paid family activity options such as nighttime ghost crab monitoring excursions and 2-hour "Science and SUP" events as well as FREE weekly community classes. Check their website or email
[email protected]
for additional details.
Go Full Patriot
No matter what else you do on your 4th of July, you've got to show off your red, white, and blue. You can work these colors into your clothing, your food choices, and your party decorations, as much or as little as you choose.
But do you know what those colors represent? According to usflag.org, the colors signify the following: red – hardiness and valor; white – purity and innocence; blue – vigilance, perseverance, and justice.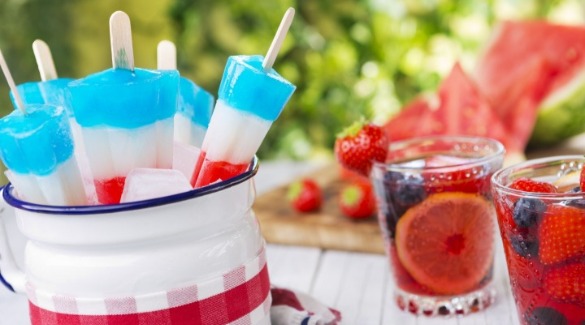 And speaking of things that you may not have known, what better way to display your patriotism than to brush up on facts with which to impress your friends and family? With that goal in mind, we've compiled this short list of trivia that you can use to show everyone just how much you love America.
Looking to test your 4th of July knowledge even more? Try this tougher-than-you-think PBS quiz!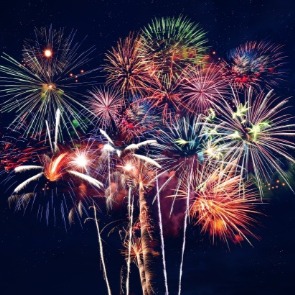 Don't Forget The Fireworks
This year Topsail Island will celebrate Independence Day on Tuesday, July 3rd. Bring your picnic blankets and lawns chairs over to Soundside Park (517 Roland Avenue, Surf City) and get ready to join one of the biggest local parties of the year!
The event kicks off at 7:00 p.m. and includes things such as live music performances, activities for the kids, and food vendors. Thousands of people flock to Surf City to mingle, dance on the grass, and pay their respects to our military.
Professional fireworks begin after the sun goes down. Alcohol and personal fireworks of any kind are prohibited. Non-incendiary glow sticks and noise-makers are allowed. Pets are also permitted as long as they remain on a leash.
Surf City town officials recommend arriving at Soundside Park no later than 4:30 p.m. in order to avoid the worst of any traffic congestion. Call 910-328-2716 for more information.
We hope that you've enjoyed our post containing ideas on how to have the best 4th of July at the beach! Check back with us in two weeks for our feature Everything You Need to Know To Enjoy Topsail Island During Hurricane Season.

Did you enjoy this post? Please SHARE it with your friends and family on social media!
Comment on this post!