---
How to Create the Ultimate Vacation Scrapbook
Posted On Monday, March 18, 2019
---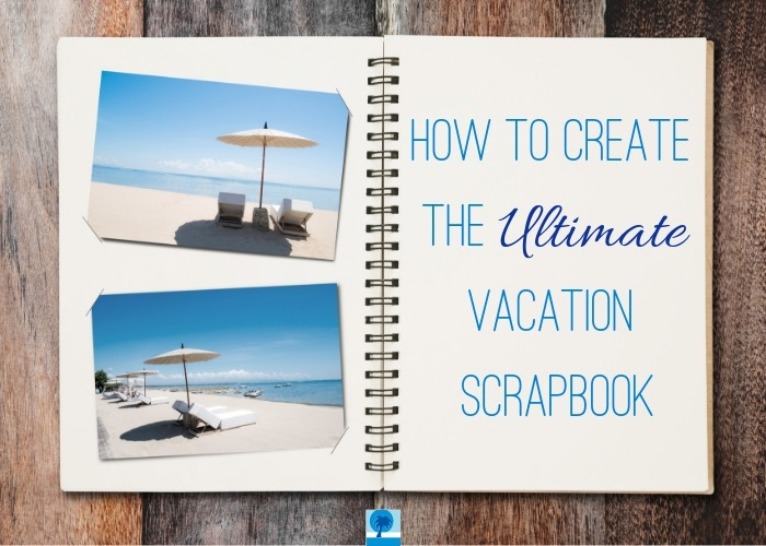 Scrapbooking is a creative and fun way to treasure photos, memories, keepsakes, and more throughout all of life's great events. They are perfect for remembering your wedding day, a new baby, vacations, and the list goes on! You can make a scrapbook for just about anything. We can't think of a better way to treasure the memories, laughs, and good times you had on your Topsail Island vacation than by creating a vacation scrapbook. Read on for great tips and inspiration on creating your very own ultimate vacation scrapbook.
Scrapbook
Preparing to create your ultimate vacation scrapbook is the first and most important step. The first thing you should do is purchase your scrapbook. Scrapbooks can be found at almost any local craft store and are typically inexpensive. They come in a variety of sizes and colors, so pick one that you love!

Photos
Hopefully you took a ton of pictures while enjoying your time on Topsail and have plenty of awesome photos to choose from. Select your favorites, as few or many as you like, and print them out in 4x6 size. You can print them larger or smaller or vary the sizes to make things more interesting

Decorative Accents
While shopping for your scrapbook, make sure you buy stickers, decorations, and any other craft items you want to use to fancy up your scrapbook. There are so many options available when it comes to decorative accents for your scrapbook, you can find almost anything! Be sure to pick out things that are relevant to your vacation like beach stickers and funky word stickers.
Paper
You can't have a scrapbook without scrapbook paper, so you'll need to purchase some scrapbook paper to hold all of your photos and stickers. Different colors, designs, and textures will make your vacation scrapbook look all the more awesome!
Photo Stickers
Photo stickers are a necessity when creating your scrapbook. These little sticky squares are double sided, stick your photos to the scrapbook paper like a champ, and can be found at any craft store. They are so much easier and neater to use than glue, especially if your kids are helping. You can thank us later.
Memorabilia & Extras
You definitely want to include any tickets, wristbands, and things like that from activities you did on your vacation. One great idea is to take a plastic zip bag with you on vacation and scoop up some Topsail sand to include in your vacation scrapbook! Shells work great in scrapbooks as well. There are also several random items you will need such as scissors, permanent markers, ink pens, and extra plastic page protectors.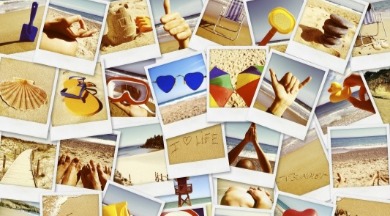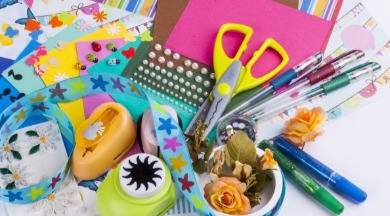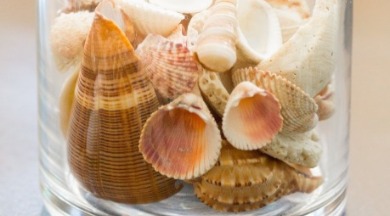 Step 2. Assemble Your Scrapbook
Here's where the fun starts! Find a large space where you can lay everything out and work. It's best if you use a space where you can leave everything laying out for a few days, since you probably won't finish your scrapbook all in one sitting.
When putting your vacation scrapbook together, remember that you are telling the story of your vacation, not just throwing a bunch of random pictures in a book. Start with the photos from the beginning of your vacation and work your way through the scrapbook until the end of your vacation. Page by page, lay out your photos and get creative! The layout possibilities are endless when you use varying photo sizes, so think outside the box.
Use your ink pens and permanent markers to write down small notes, memories, dates, or anything special to you about the photos you're using. This adds an amazing personal touch that will be fantastic to have years down the road when you're reminiscing.
TIP: Use both sides of your scrapbook paper! Not only does this save money because you're using less paper, but it also keeps your scrapbooks bulk down and saves room for more pages.
Once you have your photos laid out and glued down, it's time to decorate! Accent your photos with all the cute stickers and craft supplies you purchased and in no time your scrapbook will start to take shape. Don't forget to use the sand, shells, tickets, or other special items from your trip! Those are what will make your vacation scrapbook truly unique.
Need a little inspiration? Check out these scrapbooking tips.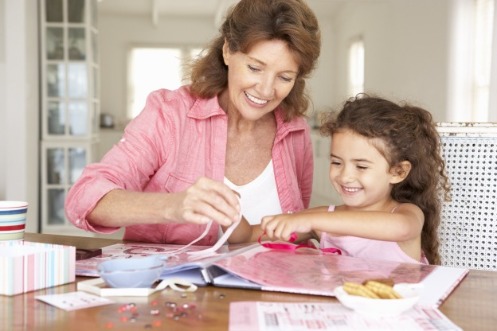 Step 3. Share & Enjoy
The best and most rewarding part of creating your ultimate vacation scrapbook is finishing it! You will love sitting back and looking at your beautiful creation, all while reliving those amazing memories made on Topsail Island. Family members will love checking out your awesome scrapbook and you could even make one just for your kids or grandchildren, so they too can have their own little vacation scrapbook.
As you can see, a scrapbook is the ultimate Topsail Island vacation keepsake and will be treasured for years to come. You can be as creative as you want and it's a great opportunity to get your kids or grandchildren creatively involved.
If you're itching to make your own ultimate vacation scrapbook but don't have anything to put in it, check out our available Topsail Island rentals and plan an unforgettable vacation to fill your scrapbook with laughs and memories. Don't forget to scoop up some sand, keep any special tickets or memorabilia, and take lots and lots of pictures! We can't wait to see you making memories on the beaches of Topsail Island.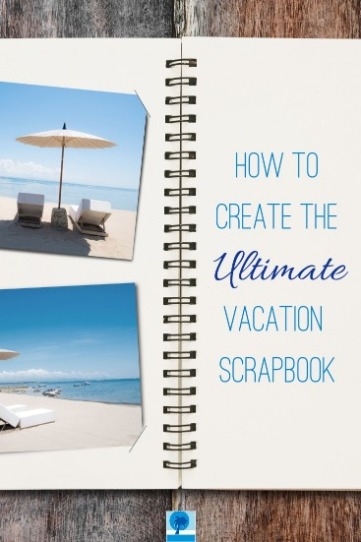 Do you enjoy scrap-booking?
We'd love to know in the comments!
Comment on this post!