---
Don't Let A Rainy Day At the Beach Get You Down
Posted On Monday, May 7, 2018
---
There's an old joke here in North Carolina that goes something like this: "If you don't like the weather, wait five minutes." It changes just that fast.
If you happen to be enjoying one of our Topsail rentals during a bout of wet weather, don't despair! Chances are good that the clouds will blow out sooner rather than later. Instead, use the time as an opportunity to check out some of the unique indoor experiences that the Topsail Island NC area has to offer.
Sea Turtle Hospital
The mission of the Karen Beasley Sea Turtle Rescue and Rehabilitation Center is the conservation and preservation of all species of marine turtles, both in the water and on the beach. The staff and volunteers at this unique facility focus on direct achievement of this mission through the rescue, rehabilitation, and release and sick and injured sea turtles.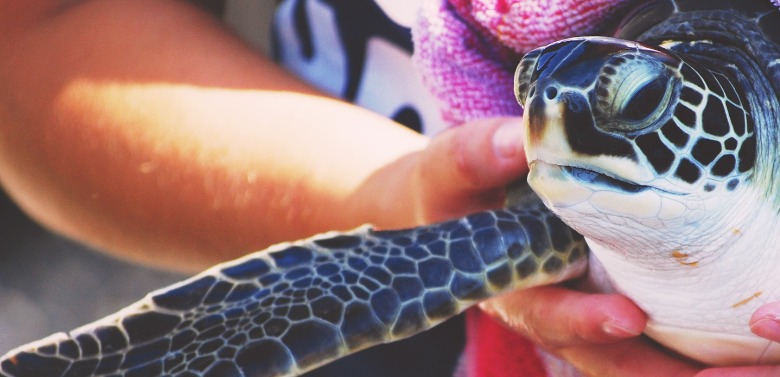 The operators of this center are also passionate about educating and informing the public about these incredible creatures and the ways in which we can all do our part to keep them safe and healthy. Toward that end, they have established a 13,000+ square-foot facility that houses both permanent and temporary turtle residents. Visitors will enjoy a range of exhibits, but the real draw here is the chance to see wild turtles who are in various stages of rehabilitation.
Take pictures of any or all of the dozens of turtles who are undergoing care and treatment at the hospital. Learn about the plight of sea turtles and the threat of their extinction. Shop the gift store for your very own Lennie (the hospital's turtle ambassador) and/or "adopt" a turtle of your own!
The Karen Beasley Sea Turtle Rescue and Rehabilitation Center is located at 302 Tortuga Lane, (Mainland) Surf City. Visiting hours are Thursdays and Saturdays from 1:00 p.m. until 4:00 p.m. Prices are as follows: general admission: $5 (13 & up); seniors and military: $4; children $3 (12 & under). Call 910-329-0222 or visit their website for more details.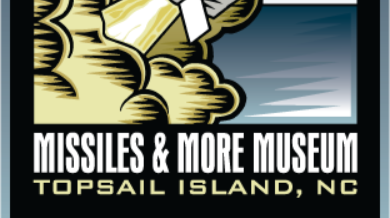 Missiles & More Museum
The museum is housed in the historical Assembly Building, located at 720 Channel Blvd. in Topsail Beach. This building was built in 1946 and was used by the government to assemble missiles during a secret operation that was conducted from 1946-1948. Thanks to the preservation efforts of a group of determined citizens, this building is now used to educate people about Topsail Island's unique and special history.
Current exhibit themes are: Barrier Islands, Camp Davis, Natural History, Operation Bumblebee, Osprey Aircraft, Pirates, and Women Airforce Service Pilots. From Memorial Day weekend through Labor Day weekend, the museum is open Monday through Saturday, from 2:00 p.m. until 5:00 p.m.
Call 910-328-8663 or visit their website for more information.
Topsail Beach Skating Rink
Are your kids suffering from an after-dinner case of "I'm bored" syndrome? Are they antsy, crabby, or otherwise in need of something active to do? If this is your situation, then the Topsail Beach Skating Rink located 714 S. Anderson Blvd. is your solution!
Open from 7:00 p.m. until 10:00 p.m. every day of the week, this local gem is an absolute one-of-a-kind family experience. Exuding the kind of charm that only a roller-skating rink above a post-office can pull off, this indoor option will appeal to people of all ages. Rent some skates on-site or bring your own and enjoy throwback tunes spun from vinyl records.
Note: It does get warm in the rink, so when you're done skating, head across the street to the Patio Playground and enjoy some ice cream! There's even a DJ over there on Wednesday, Thursday, Friday, and some Saturday nights.
Quarter Moon Books & Gift
If your idea of a perfect rainy Topsail Beach day is less active and more leisure, Quarter Moon Books & Gift at 708 S. Anderson Blvd. in Topsail Beach is just the place you're looking for!
This neat boutique shop is perfectly suited for a round of relaxation. Grab a smoothie or a latte from the full-service coffee bar, find that perfect book, and settle in for a bit.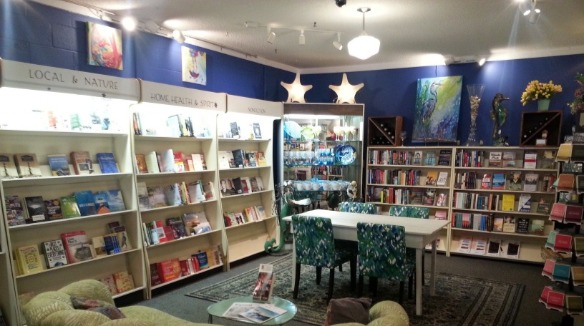 Quarter Moon Books is a popular place for both residents and vacationers, so expect to see plenty of friendly faces as you browse through the racks of clothing and the specialty gift items. The in-house wine bar also hosts live music performances on the weekends!
Check Facebook, visit their website, or call 910-328-4969 for the live music schedule and for seasonal hours.
BONUS! Two FREE but limited options
Ecological Marine Adventures offers FREE weekly community science classes to the local and vacationing families of Topsail Island. These classes give families the opportunity to learn about our amazing world, especially ocean life, through fun, hands-on activities.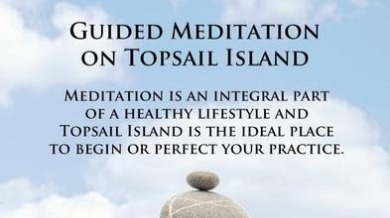 Class topics vary week-by-week and include short experiments as well as both indoor and outdoor activities. No registration is required to attend these sessions which are held every Tuesday from 1:00 p.m. to 2:00 p.m. at 116 S. Topsail Drive in Surf City. Check their website for more details.
And last but not least, get your rainy night oohhmm on at the FREE guided meditation event at Inis Spa. Held every Tuesday and Thursday evening at 7:00 p.m., this option is a perfect way to end your vacation day. There's no need to sign up in advance, so feel free to just drop in at 214 N. Topsail Drive on Topsail Island if the mood strikes you. This class is geared toward everyone, from beginning meditator to lifelong practitioner.
As noted above, this event is free of charge, but a donation toward Don (your meditation guide) is always welcomed and appreciated. The suggested amount is $5.
Rainy day or not, these indoor activities are sure to please your crowd and enhance your Topsail Island vacation. We'll be looking for you!
Did you enjoy this article? Please SHARE it with your friends on social media.
Come on back to the blog in two weeks to learn all about Summer Events that Will Make You Feel Like A Topsail Local.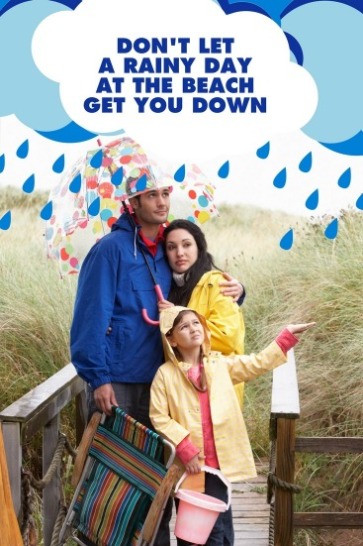 Comment on this post!