---
Topsail Inspired Christmas Traditions That You Need to Try
Posted On Monday, December 17, 2018
---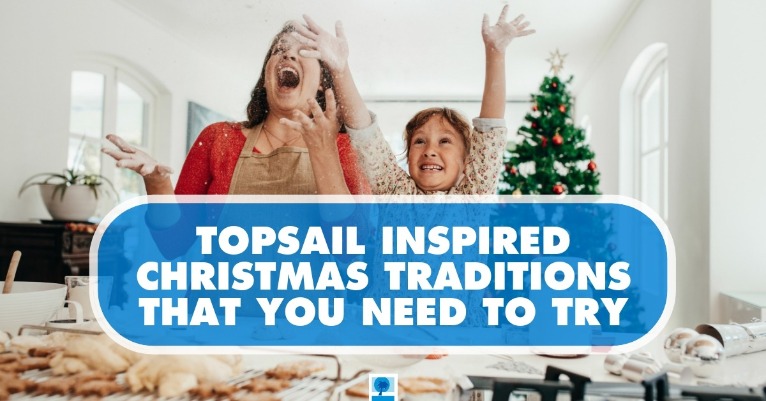 Christmas traditions are such a fun and exciting way to celebrate the Holidays! With practically endless ideas, there is a Christmas tradition perfect for every family. Your family's Christmas tradition can be as silly or crazy as you want and if your family doesn't already have your own fantastic tradition, we hope you'll find one that you love on this list and start the fun this year. In true Topsail Island spirit, we have added a coastal twist to our favorite traditions list.
Family Christmas Card on the Beach
Who doesn't love a good family Christmas card picture? There are so many great things you can do to make it your own like wearing ugly Christmas sweaters, wearing reindeer ears, or recreating an old family picture! Our personal favorite is to have your Christmas card picture taken on the beaches of Topsail Island. Just before sunset makes the best beach pictures and it will be a memory that lasts forever. It will be neat to look back in the future at how your family has grown and changed over the years.
Gingerbread Beach House
Making a Gingerbread house is a great way to get the whole family involved in the Christmas festivities and what better way to specialize the gingerbread man's house than by giving him a beach house? You can purchase little shell candies or make your own with shell molds from your local craft store. Brown sugar or edible gold glitter makes awesome sand and you could use pirouette cookies and green sliced fruit gummies to make palm trees. Need some inspiration? Check out Pinterest or do a web search. There are tons of ideas out there. The Possibilities are endless and we're sure the gingerbread man will thank you for it.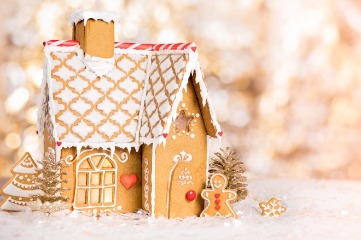 Make a New Ornament Each Year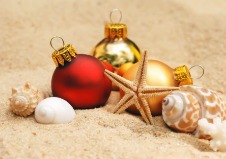 Getting the whole family together to make a new ornament (or several!) each year is a great and fun tradition that everyone can participate in and the ornaments will be cherished forever. Make sure to include the year on the ornament so you can look back and reflect as your ornament collection and family grows. Take the tradition a step further and decorate the Christmas tree as a family each year as well. We love this list of coastal DIY Christmas ornaments and decorations because you can use shells, starfish, wood, sand dollars, or whatever else you found on previous Topsail Island vacations!
Donate to a Local Charity or Family
Although not necessarily a coastal inspired Christmas tradition, nothing is better than helping those less fortunate. There are so many organizations and charities that you can get involved with to help make a difference in the lives of the less fortunate in your area. Go on a shopping trip as a family and buy a few items such as canned goods, clothing, toys, and basic necessities to drop off at a donation center or to a local family in need. Your family will have fun picking out the items and you can all feel good about making a difference in someone's life. Another great thing your family can do is to have your children clean out some of their old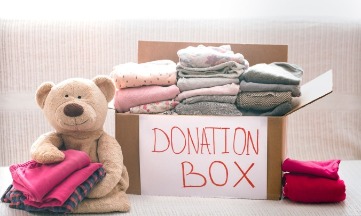 toys that they don't play with anymore, and donate them to goodwill. Not only does this teach your children about giving and helping those less fortunate, but it also frees up space for the new toys and items and they will receive on Christmas.
Cook Up Some Coastal Recipes
Being in the kitchen and cooking with family is always fun and leaves you with delicious food and wonderful memories. Dressing is a staple at Southern Christmas dinners and this oyster dressing is sure to please. The great thing about oyster dressing is there are so many different recipes out there, so you can try a few or customize one to your families liking. A quick search on the internet will provide you with tons of warm and yummy coastal recipes to try throughout the Holiday season.
Ditch the Gifts and Go on Vacation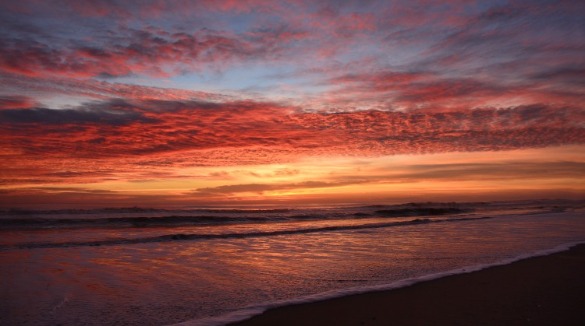 Hear us out on this one. You stress each year over finding the perfect gifts and spend ridiculous amounts of money on those gifts and sometimes it's just overwhelming. Why not use that time, energy, and money to take the whole family on an amazing and memorable Topsail Island beach vacation? You could still give gifts to the little ones in the family, but we're sure the adults would understand and be on board. Love this idea? Take a look at our available rentals.
Have a Family PJ Party
Once you've convinced everyone to ditch the gifts and you're all enjoying your Topsail Island beach vacation instead, have a family PJ party! Get matching pajamas for the whole family, make some hot chocolate and Christmas cookies, and watch a family oriented Christmas movie. Everyone will be cozy and enjoy this wonderful tradition. You can get crazy and buy the ugliest pajamas you can find or buy the cutest, coziest pajamas. It will be loads of fun either way. Don't forget to take a picture in your matching jammies!

We hope this wonderful list of coastal inspired Christmas traditions has inspired you to start a tradition with your own family. Not only are traditions fun, but something memorable that can be passed down through generations. We know you will love the smiles, laughter, and joy that a new Christmas tradition will bring to your family this year. Happy "traditioning!"


What's your favorite Christmas tradition? Leave a comment and let us know.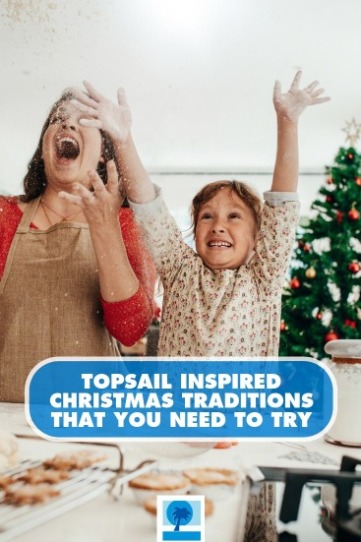 Comment on this post!