---
8 Great Rainy Day Things To Do on Topsail Island
Posted On Monday, September 23, 2019
---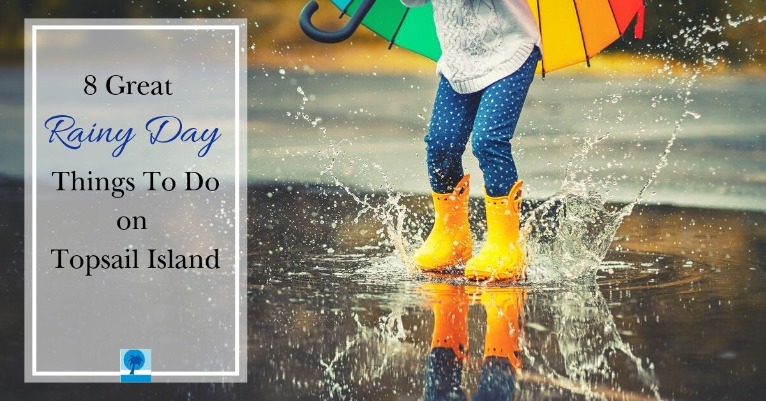 Who doesn't love a beach vacation? There is just something about the smell of the salty air, the balmy breezes blowing off the ocean, and the feel of sand between your toes. It just sets everything to rights.
For many beachgoers, heading to Topsail Island, NC is the ideal spot for a beach vacation. This 26-mile barrier island can be found in the Cape Fear region of the state, and it lies just a little south of Jacksonville--home to Camp Lejeune.
Topsail includes North Topsail Beach, Topsail Beach, and Surf City. Plus, it is known for its sea turtles and very popular beaches. Families, couples, and groups of friends flock to the Topsail Island rentals looking for a little fun in the sun, but sometimes your beach vacation throws you a curveball and gives you a little bit of rain.
Don't worry! There is still plenty to do on those rainy days. You don't have to feel like you are trapped in your Surf City beach rentals just waiting for the gloomy skies to clear. Instead of moping around all day, head to one of these excellent rainy-day activities instead.
Housed in a building that has been around since 1946, the museum offers visitors a chance to explore several interesting exhibits. Peruse the pirate exhibit where you can learn about the infamous Captain Blackbeard. See Native American artifacts that date back to the 1700s and spend some time in the Osprey aircraft exhibit. The experience will be as educational as it is entertaining.
The museum can be found on Channel Blvd in Topsail Beach, and it has seasonal hours. Most of the year, it is open from Monday to Friday from 2 pm to 5 pm. There are Saturday hours from Memorial Day to Labor Day.
A rainy day in Topsail Island, NC is a great day to enjoy a frothy pint at the local brewery. Located on Triton Lane in Surf City, the Salty Turtle is vet-owned and operated. Families are welcome, and you can even bring your well-behaved pup along as well. This nano-brewery has rotating taps that include a wide variety of styles including blonde ales, lagers, IPAs, and stouts.
You'll enjoy the laid-back vibe and rustic atmosphere which is so at home on the North Carolina coast. Doors open at 3 pm during the week, and 12 pm on the weekends.
#3 Seacoast Art Gallery
If you look carefully around your Topsail Island rentals, it is possible you may come across a piece of art from the Seacoast Art Gallery. But even if you don't, you can still enjoy the original watercolors, acrylics, and limited edition prints with a visit to Seacoast! You will find the gallery on Greensboro Ave in Surf City.
The artist in residence, Sandy L McHugh, embraces the North Carolina beach life in all of her work, and she lives and teaches locally in Topsail. Originally from Pittsburgh, McHugh has been enthralled with this slice of the NC coast since 1986, and she just can't get enough of the area's natural beauty.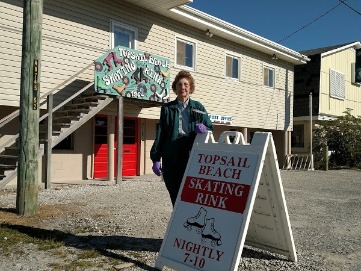 Relive your youth at the Topsail Beach skating rink! Strap on your skates and zip around the glossy wooden floor while singing along to all your favorite pop hits. It is the perfect excuse for getting out of your Surf City beach rentals even on the wettest of days.
You will find the skating rink above the post office on South Anderson Blvd in Topsail Beach. The hours are more limited in the off season, but you can find a few hours of fun on Mondays, Wednesdays, Fridays, and Saturdays.
If you love sea turtles, then the Rescue and Rehabilitation Center will be your number one spot at the beach. In fact, you may find you want to spend your entire vacation there, not just the rainy days! Located on Tortuga Lane in Surf City, the center is open for tours on Thursdays and Saturdays.
You can wander through the exhibits and check out the turtles in the sickbay watching them frolic in the therapy pool. You may also get to meet and greet Lenny the blind turtle resident of the Karen Beasley center.
If you don't mind taking a little bit of a road trip on a rainy day, you can head north to Jacksonville for a visit to Walton's Distillery. Check out their selection of corn whiskeys and flavored moonshines such as the apple pie shine. If you are lucky enough to be in town while they are hosting one of their open houses, you can enjoy a catered lunch, fun activities, and a little bit of sampling.
During your visit to Walton's, you may want to spend some time browsing the storefront which is full of all kinds of interesting items. You are sure to find a few souvenirs that you will want to take back home with you.
If rainy days make you hungry, then you may want to head out to Roland Ave in Surf City for a visit to Xanadu Market. You'll find a bakery where you can get a tasty treat, fresh produce to stock your Topsail Island rentals, and you can sit down to a delicious meal at the tavern.
You will find excellent menu items, organic grocery options, and friendly service as Xanadus. What more could you want on a rainy day at the beach?
Those in the mood for a little rainy-day adventure will find Topsail's only escape room to meet the challenge. The rooms have fun themes that offer fun and exciting puzzles. It will take all of your brainpower and a good amount of teamwork to crack the code and earn your freedom.
You will find the Topsail Escape Room in Surf City on North Topsail Drive.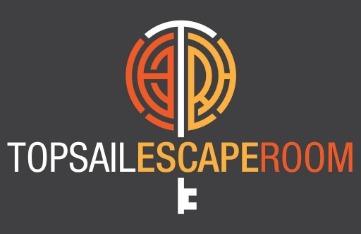 This fantastic list of eight fun-filled activities are sure to help you beat the rainy-day blues should the weather refuse to cooperate on your trip to Topsail Island, NC. Yet, even if you are met with only blue skies and sunny days, you may still want to spend a little bit of time at these fantastic venues.
Comment on this post!