---
How to Have a Romantic Topsail Island Getaway
Posted On Monday, February 10, 2020
---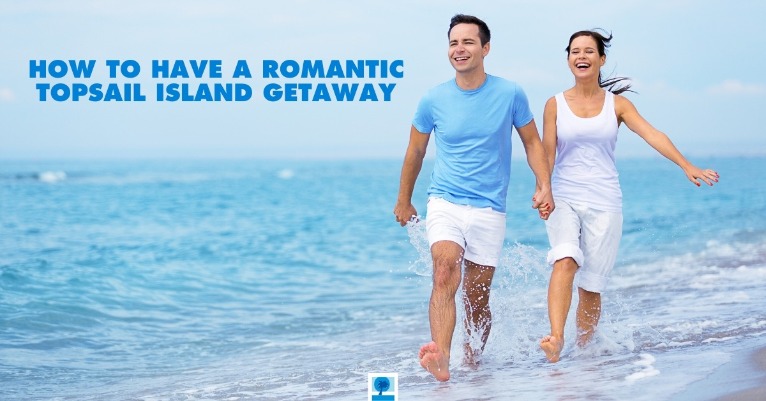 Topsail Island, North Carolina is already so beautiful, it really doesn't take much to make it a truly romantic getaway destination. Walking hand in hand with your significant other along the unending shoreline will likely be enough to keep the romance flowing, but that is only one of the ways to make your retreat to your Topsail Island rental the best Valentine's Day or Anniversary trip yet!
Here are the best ways to spark the romance.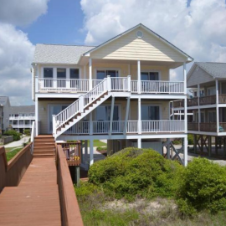 Make the Most of Your Topsail Rental
When choosing your accommodations, think about the mood you can set. Choose one with the amenities that you are sure to enjoy. Consider things like the view, whether there are outdoor areas you can enjoy, or whether there is a hot tub to soak in. You know what types of activities you and your sweetheart enjoy, so choose the Topsail vacation rental that will best suit your needs.

When you get to your unit, make the most of your time there by getting rid of the distractions. That means you may want to unplug the WiFi so you won't be tempted to spend the majority of your getaway scrolling Instagram. Save the picture posting for when you get back home, and stay 100% focused on the romance while you are on Topsail Island. Search now!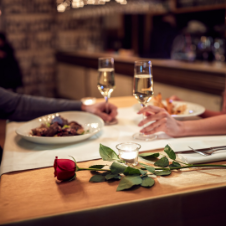 Plan a Romantic Night Out
Once you determine your getaway dates and book your Surf City beach rentals, you can start planning your special outings. One great way to usher in the romance is with a dinner out at a fantastic local restaurant.

There are several options to consider like Beauchaines 211 or Ocean's Edge. You can make your reservations before you even get to the Island to ensure that things go smoothly once you arrive.
After dinner, you could take a moonlit stroll or head out before your meal to watch the sunset. You will find that Southside Park is a great sunset viewing spot! You may even want to skip your reservations and have a picnic at the park to make the most of it.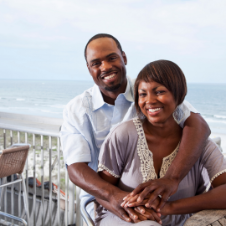 Plan a Romantic Night In
Another option to consider is spending the night snuggled up inside your vacation rental home. Choose one with a kitchen to prepare your favorite meal together or simply order take-out from your special island spot. Then you can spend the evening talking, laughing, or watching a movie together.

You may even find that the best spot for viewing the sunset is from your vacation rental's balcony or deck.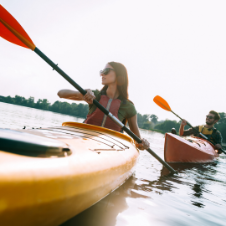 Go On an Adventure
Once you have spent your romantic night in, it will be time to go on an adventure together to further the bonding. You are in luck because our Topsail Island rentals are so close to the amazing adventures available on the island.

You and your partner can learn to surf, go deep-sea fishing, or even try your hand and standup paddleboarding. If you want something a little slower paced, you could rent some bicycles and peddle your way through town.
Go kayaking, visit the sea turtle center, or take a day trip to Wilmington. You really can't go wrong, no matter what you choose!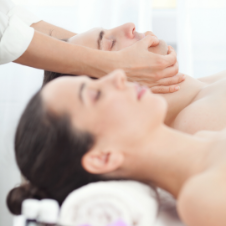 Relax Together
A romantic beach getaway doesn't have to be all about the get-up and go. While adventures can be a lot of fun, you can also make some memories by relaxing together as well. Booking a Topsail Island rental puts you in a prime position to enjoy a spa day.

You will find that you can get your body, mind, and your spirit pampered at Inis Spa. You and your spouse can book a couple's massage or reflexology treatment. Get completely de-stressed with a deep stretch yoga class at Just Breathe Yoga Studio, or you can both just spend a few hours with your toes dug firmly in the sand. Whatever method gets you the most relaxed!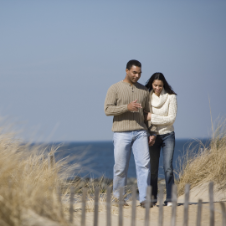 Take a Romantic Stroll
No matter what you decide to do with your time spent at your Topsail Island vacation rental, make sure you carve out a few minutes to take a stroll together. Besides the beaches, you will also find that there are several piers which are ideal for taking a walk together.

If you find yourself in North Topsail Beach, then you may want to make your way to Seaview Pier. Those that book a Surf City rental will be in close proximity to Surf City Pier--in the heart of the island. Then, of course, there is Jolly Roger Pier which is located on the southern side of the island. If you are really feeling up to it, you could hit up all three.
Now that you have all of these amazing romantic ideas, all that is left to do is book your ideal Topsail Island beach rentals. You will find something perfectly suited to spark the romance during your beach getaway.
Comment on this post!