---
Thanks to the Bears. (Surf City Police Dept.)
Posted On Monday, July 6, 2015
---
A special thank-you to the Surf City Police Department and Officer Ron Shanahan. Earlier this summer at the beginning of the rental season Officer Shanahan put together a list of concerns for those of us in property management and the rental industry. He put together a seminar for those of us in the rental industry. "Ron" got by with a little help from his friends Capt. Jim Hock, Lt. Jeff Johnson, Sgt. Chris Houser and Larry Bergman, Surf City Town Manager.
Together we discussed aspects of the
1999 NC Vacation rental act
which covers expedited evictions and a multitude of other areas specific to resort rentals.
Officer Shanahan put together a program and addressed issues of importance to property managers and visitors, alike. A few examples are
town ordinances
which affect visitors, of which they may not be aware, ie. No glass containers on the beach, dogs must be on a leash, don't leave tents etc., on the beach overnight, noise levels and reasonable music loudness. (You might love your music but the next guy might not)
Each of the attendees (most of the
island property managers
) were given the opportunity to ask questions and address concerns. We were given valuable information, useful to us and our vacationers. We were also provided with a pamphlet to include in our rental packets for visitors. That pamphlet was provided by the Surf City police Department, it gave information concerning rip tides among other things. We want our visitors to stay safe and return year after year.
If we lived in the mountains we would know not to feed the bears, but as visitors we might not know or understand why. Well. . . . . . here on the island we do not have a large bear population, but we do have a healthy
turtle population
. Don't bother the turtles or their nests. It's against the law and Mother Nature just might get you.
Cathy Medlin
Owner/Broker
Cathy Medlin in a life-long Islander. Prolific in Island legend and lore, she truly loves her
home town
and is not the least bit shy in telling you about it.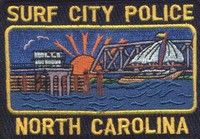 Comment on this post!