---
3 Coastal Stews That Will Warm You on a Cold Day
Posted On Monday, January 27, 2020
---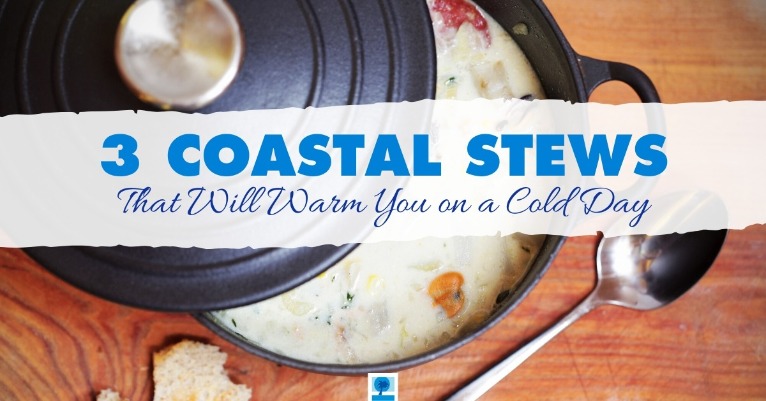 There is nothing that warms the soul quite like a bowl of hot soup or stew when the weather is cold. Here in eastern North Carolina, we have our own traditions when it comes to stews. We like to add seafood to EVERYTHING.
While soups and stews can be enjoyed year round, we thought that you may like to enjoy cooking your own at home or at your Topsail Island vacation rental.
Here are 3 stews (or soups) that we think you will love... and come from some of the best names in the cooking business. Try your hand at fixing a coastal stew that will warm you on a cold day!
Paula Deen's She Crab Soup
This recipe is from none other than the queen of Southern cuisine herself, Paula Deen. Impress your friends with this creamy and rich soup that is loaded with sweet crab meat. Blue Crabs, which are local to Topsail Island, are the perfect ingredient. Ask the local seafood stand or your local grocer for jumbo lump crab meat.
With ingredients like crab meat, heavy cream, and Old Bay seasoning, what's not to love?
If you have the opportunity to try Sea Crab Soup at one of our many Topsail Island restaurants, then you really should. You won't be disappointed. Our local chefs take great pride in offering only the freshest ingredients. But be prepared... this dish won't be the cheapest thing on the menu.
Photo Credit: Cooking with Paul Deen
Recipe Here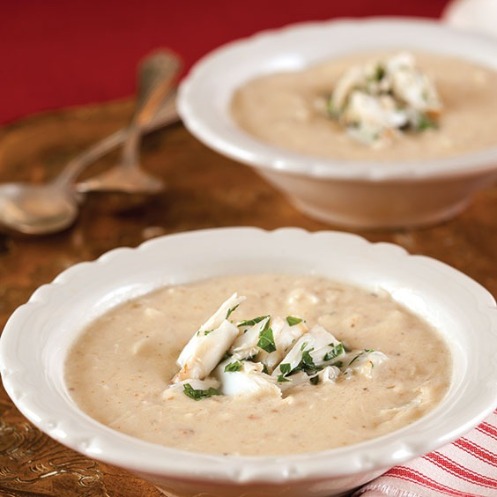 Rachael Ray's No-Cream Clam Chowder
Clam Chowder in coastal NC is a little different than most. Traditionally, it's a broth based dish with no cream. We think that the Rachael Ray in Season version is very close to how the "old-timers" used to make it. If you're on a Topsail Island vacation, you can dig your own clams or find fresh clams at the seafood market (when in season). Not to worry if you aren't near the ocean, canned clams will work great as well.
Have you ever dug for clams? It's such a fun and family friendly activity that you can do in most of the inland waters throughout eastern NC. You can use a special tool called a clam rake or you can dig around in the sand with your hands. Be sure you are up-to-date on NC Fisheries regulation in regards to size limits, harvest limits, and required licenses.
Photo Credit: Rachael Ray in Season
Recipe Here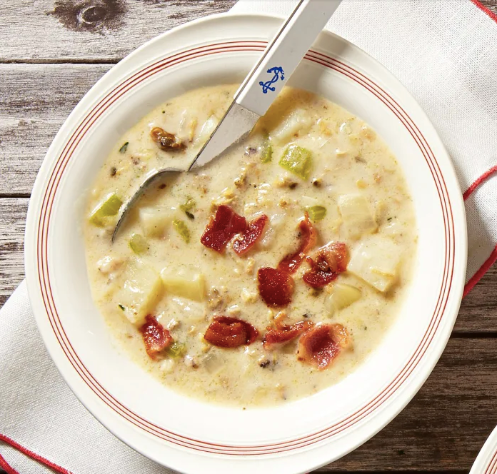 Brunswick Stew
Here's a classic Southern coastal recipe from "Belle of the Kitchen." Brunswick Stew is a hearty stew full of smoked pork, vegetables, and a tomato based barbecue broth. To make this recipe "go coastal," try adding a handful of peeled and de-veined shrimp. Not only will this stew warm you to the core, but it's also very easy to adapt ingredients that you already have on hand. Brunswick Stew also pairs well with another Southern staple, cornbread.
Topsail Island, like many coastal towns, has its roots deep in the fishing and shrimping industry. Another thing that eastern NC is know for is hog farming and our signature pork barbecue. This is a recipe that represents the Southern tradition and spirit of taking what you have on hand... and making the most out of it!
Photo Credit: Belle of the Kitchen
Recipe Here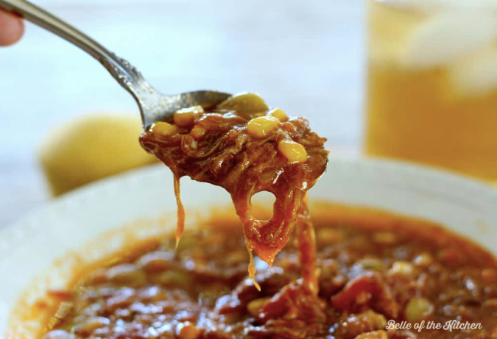 Is your mouth watering yet? We hope that you will try one (or all) of these delicious stews. If you don't want to make them yourself, then just plan a beach vacation and head our way! Remember, your Topsail Island vacation rental is a great place to feed your seafood craving. We can't wait to see you.
Comment on this post!