---
Deal With These 5 Common Beach Emergencies Like a Pro
Posted On Monday, May 23, 2022
---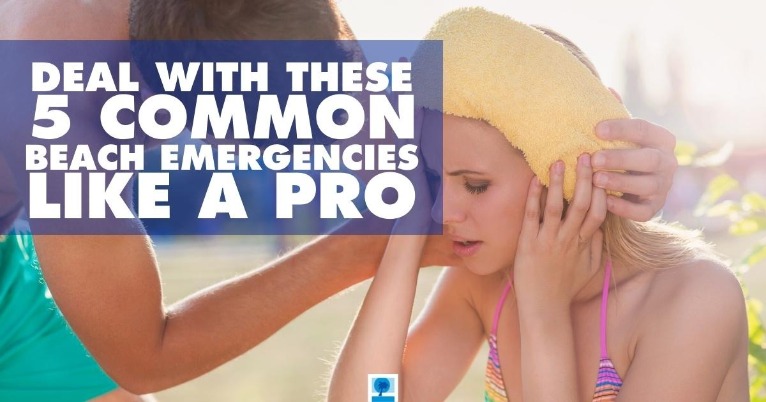 Sometimes, the unexpected happens on vacation!
Today's blog will address some of the most common emergency situations that may arise during your Topsail Island vacation. While these instances are rare, it's best to be prepared so you can keep a calm head and deal with whatever comes your way. Here are 5 common beach emergencies (and what to do if they happen to you).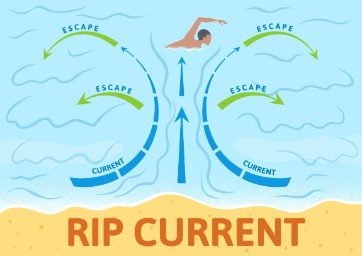 1. You are caught in a rip current.
Stay calm! It's best to just alternate floating (resting) and swimming parallel to the shore until you are out of the dangerous current. Anyone can get caught in one, so it's smart to wear a life jacket when you swim in the ocean.
Prevent getting caught in a current by tracking ocean conditions and watching for warning flags.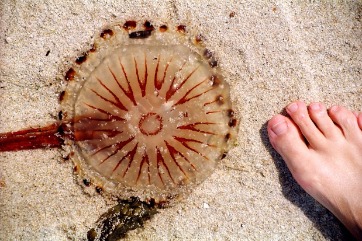 2. You are stung by a jellyfish.
We have certainly seen our share of jellyfish here on Topsail Island! They tend to cluster in groups, so if you see one, you are likely to see more.
If you get stung, try to pluck any visible tentacles with tweezers. Then, rinse the area with vinegar for about 30 seconds. This can take some of the sting out! Finally, soak the sting in hot water for about a half hour.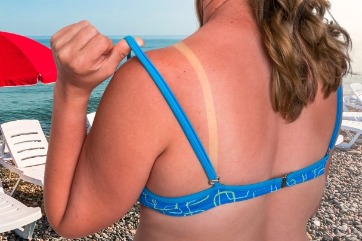 3. You get a severe sunburn.
You already know that sunburn is preventable (with SPF applied liberally and often, hats, rash guards and staying out of the sun during peak hours). But sometimes the day gets away from you and burns happen!
First, get out of the sun! Back at the vacation rental, soothe the affected area with cool washcloths. You can take some ibuprofin for the inflammation and put some topical hydrocortisone cream on the burn. Drink plenty of water!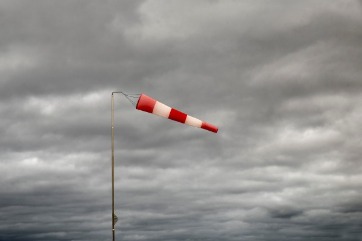 4. You are evacuated due to an incoming hurricane.
Storms happen, and they can really affect your vacation. Read our previous blog, Everything You Need to Know To Enjoy Topsail Island During Hurricane Season, for tons of GREAT info.
Hurricanes usually give plenty of warning, so keep in touch with your property manager and heed all warnings. Evacute along approved routes and come back another time!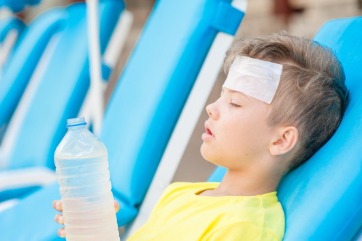 5. You experience heatstroke.
Heatstroke (or heat exhaustion) happen when the body temperature reaches a dangerous level for an extended period of time. It's important to seek shade and hydration ASAP.
Pay attention to young children and babies, since they can't always tell you when they are starting to experience these symptoms. Try a cool bath (or a dip in the ocean), plenty of water and rest.
In general, we are big believers that PREVENTION is key! So make sure to check weather reports and all warnings before heading to the beach. Put on that sunscreen, and make sure your crew is well hydrated. Watch out for critters, sharp seashells and wear water shoes while swimming. Encourage the use of lifejackets and never swim alone. Pack a well-stocked first aid kit.
Important numbers:
Fire Departments
Surf City Fire Department: (910) 328-0175

Topsail Beach Fire Department: (910) 328-2980

North Topsail Beach Fire Department: (910) 328-2200

Police Departments
North Topsail Beach Police: (910) 328-0042

Topsail Beach Police Department: (910) 328-4851

Surf City Police Department: (910) 328-7711
Urgent Care
Sandy Shores Medical Center & Urgent Care (Surf City) - (910) 777-2732

Valjoy Beach Care (Surf City) - (910) 803-2025

Med First Primary & Urgent Care (Sneads Ferry) - (910) 327-2277

Hospitals
Novant Health Imaging at Pender Medical Center (ER - Burgaw) - (910) 300-4000

Onslow Memorial Hospital (Jacksonville) - (910) 577-2345

Comment on this post!