---
You Need to Try The 3 Best Fall Outings Near Topsail Island
Posted On Monday, October 15, 2018
---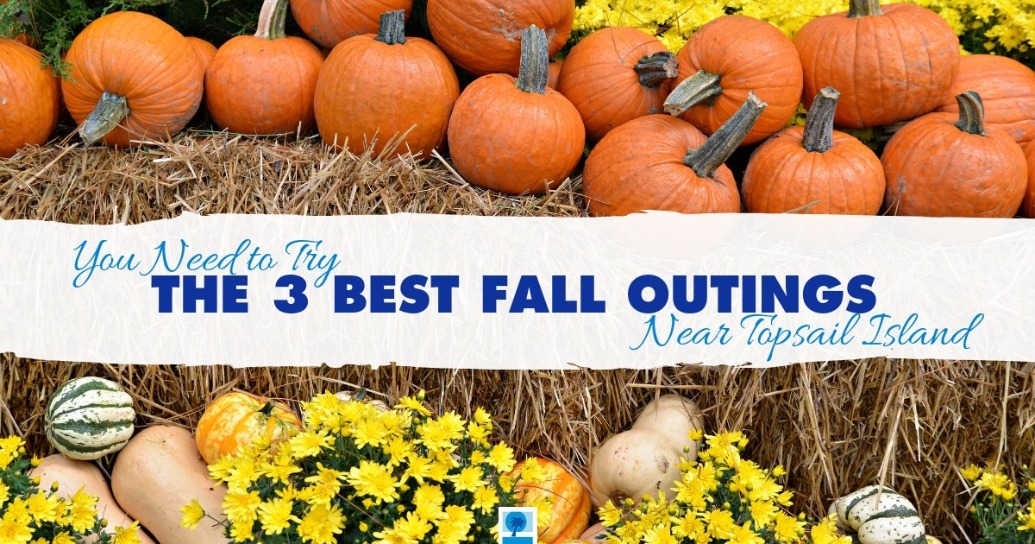 We love fall on Topsail! Not only is the beach still warm and welcoming, but there is plenty to do both on and off the island!
These three quick outings are all within an hour's drive of your vacation home on Topsail Island. Whether you prefer a historic plantation tour, admiring adorable farm animals, tasting local wines or eating a locally sourced meal, these day trips will make you "fall" in love with Eastern North Carolina.
Keep track of Topsail Island's Hurricane recovery efforts by checking our Facebook page often.
Mike's Farm
Country views, comfortable decor, and the best macaroni & cheese on the East Coast.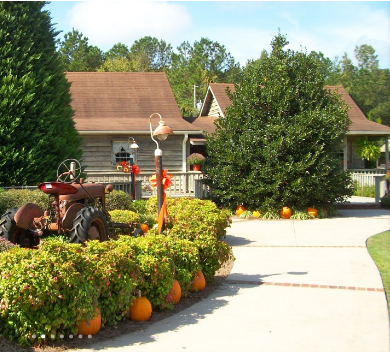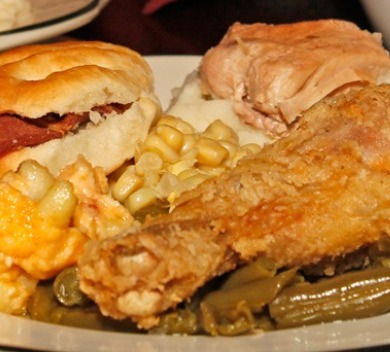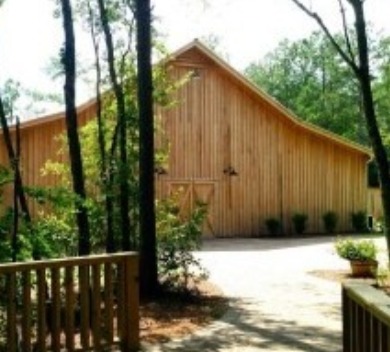 Specializing in Agri-Tourism, Mike's Farm is a refreshing stop less than an hour from Topsail. They offer pumpkin picking in the fall and strawberry picking in the spring.

Mike's farm evolved from farming tobacco in the 1940's to Christmas trees in the 80's. By adding a bakery, gift shop and family-style restuarant Mike's Farm has made a name for itself among locals and tourists.

What to do?

See the farm animals
Browse the cute gift shop
Buy homemade baked goods
Eat at the family-style restaurant
Walk the beautiful grounds
Helpful tips:
Check their Facebook Page for events and U-Pick details.
The restaurant serves down home, eastern North Carolina food like fried chicken, mashed potatoes, ham biscuits, green beans, and their famous macaroni & cheese. The menu price and offerings are pre-set and served family-style.
Note that the animals are not part of a petting zoo, they can only be admired from behind the fence. Bring quarters to feed the fish and ducks.
They are well-known for their fabulous Christmas events and restaurant, although be warned, it can get very crowded during these popular times!



Mike's Farm
1600 Haw Branch Rd
Beulaville, NC 28518

Hours
Gift Shop & Bakery:
Thursday-Saturday: 12:00-8:00
Sunday-Wednesday: CLOSED

Restaurant
Thursday-Friday: 4:30-8:00
Saturday: 4:00-8:00
Sunday-Wednesday: CLOSED
Duplin winery
Sweet wine & warm nights on the patio promise the perfect vacation outing.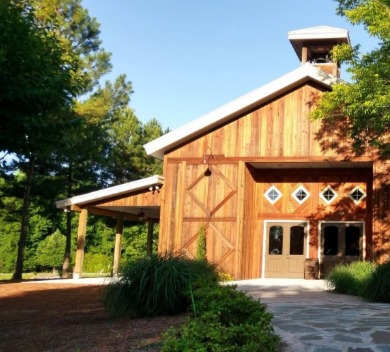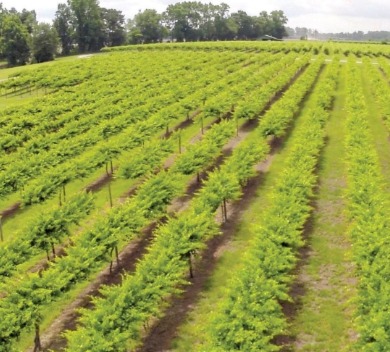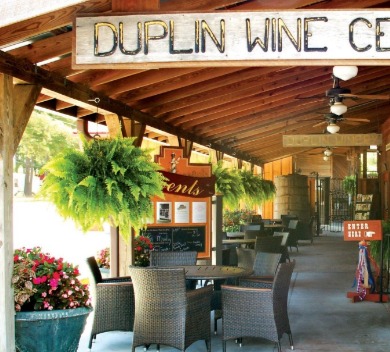 This hidden gem, located just an hour from Topsail Island, is a fun option for wine lovers! Offering a lovely courtyard for sipping wine, it is especially pleasant during the fall. Duplin Winery is family-run with a knowledgeable staff ready to give you a tour or a tasting.
The wine here is crafted from sweet Muscadine grapes (which are native to the Southeast. These grapes are known for their superfood status and are delicious eaten on their own! These wines are usually served chilled and can range from dry to sweet.
What to do?

Take a wine tour (sign up in the retail shop). Tours take 30 minutes and start at the top of each hour.
Do a wine tasting. A Deluxe Tasting is $10 and includes 10 wine samples plus you get to keep your glass, AND have a full glass of your favoite wine after your tasting is done! You will also be served some delicious dip and crackers.
Have a meal at The Bistro, described as "local North Carolina flavors mingled with Duplin's finest wines".
Helpful tips:
The last tour starts two hours before closing time! Also, the last tasting is one hour before closing.
You will receive a "scorecard" for your wine tasting so you can note which ones you liked most.
The retail shop offers a variety of specialty boutique items and is reasonably priced!
The Bistro has weekly specials and a full lunch menu featuring favorites like fried green tomatoes, grilled pimento cheese sandwich, soups, salads and a small kid's menu.


Duplin Winery in Rose Hill
505 North Sycamore Street
Rose Hill, NC 28458
1-800-774-9634
Winery & Store Hours
Monday - Saturday: 10:00 - -6:00
Sunday: CLOSED
Bistro Hours
Monday - Saturday: 11:00 - 3:00
Sunday: CLOSED
Poplar grove plantation
A historic manor that now stands as a testament to those enslaved there for many generations.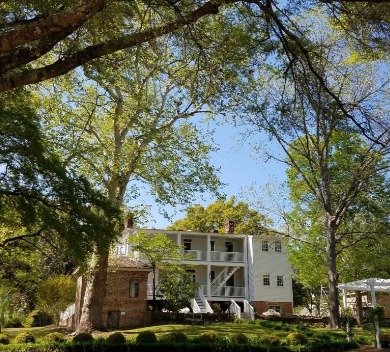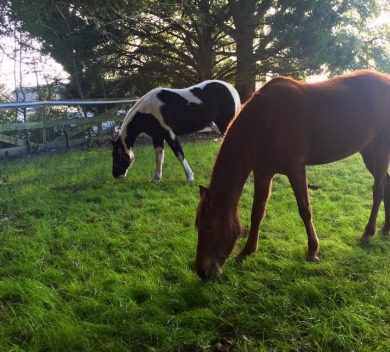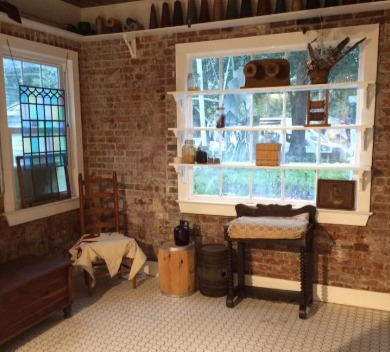 Formally a working peanut and sweet potato farm, the
Poplar Grove Plantation
in Wilmington showcases the lifestyle of the Foy family as well as the slaves and tenant farmers who worked there. Today, they are committed to education and the preservation of the house and grounds.
Recently renovated, the house at Poplar Grove Plantation is available for tours throughout the day. This varies depending on the time of year so please be sure to
check the schedule
on their website for times. You can also take a self-guided tour at a reduced rate.
What to do?

Tour the Plantation.
Visit the Stables ($5 per person, closed toed shoes required)
Go to the Farmer's Market (only open on Wednesdays during high season)
Do a Moonlight Paranormal Tour (reservations are required)
Helpful tips:
Paranormal Tours kick off in the fall. According to their website, "The Manor House and grounds are haunted by 5 generations of the Foy Family Household".

You may visit the Plantation for free during Farmer's Market days.
The Stables at Poplar Grove serves as a rescue facility for abused and neglected horses and ponies. It is also home to a variety of farm animals like pigs, chickens, sheep, cats and more! Admission is separate from the manor and proceeds benefit the care of these animals.

Tour Prices:

$12.00 Adults, $10.00 Senior Adults and Military, $6.00 Youth (6 – 15), $9.00 Self-guided tours


Poplar Grove Plantation
10200 US Highway 17
Wilmington, North Carolina
(910) 686-9518
Hours
Hours vary depending on the season.
It's best to check this schedule to make sure tours are available.
In November, they are only open on Saturdays.
Closed Sundays


What is your favorite day trip from topsail?
Please share your favorite finds!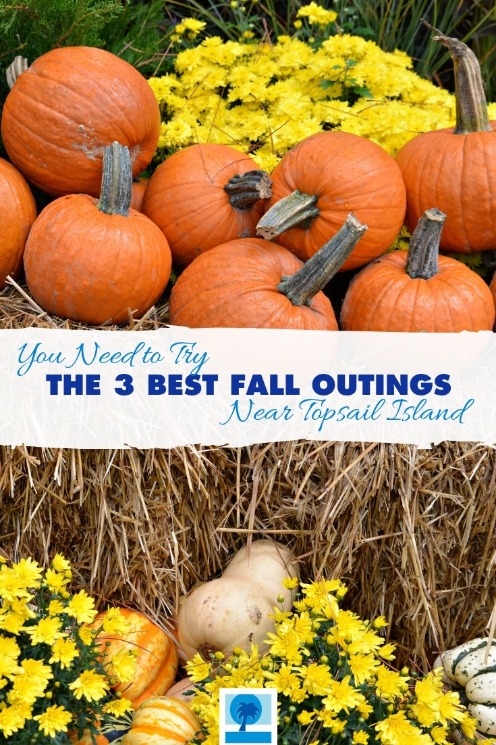 Comment on this post!