---
The Best Tips for Surviving a Family Vacation
Posted On Monday, December 23, 2019
---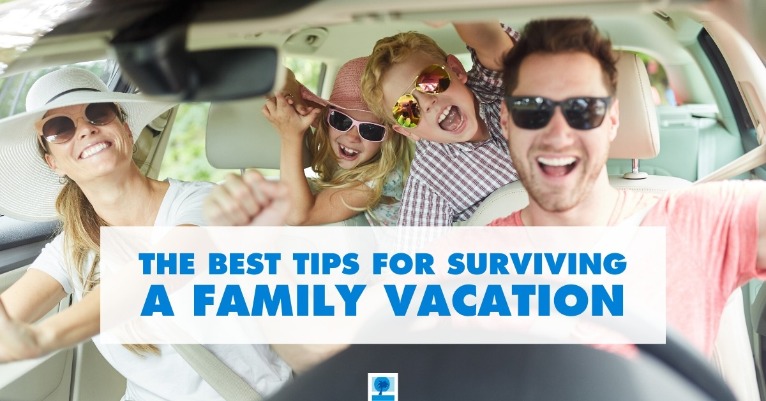 A new year is here, and that means it is time to start planning your annual family vacation. You've probably already picked your Topsail rentals, thought about your beach trip itinerary, and maybe even worked on the packing list in your head.
But how will you survive your family vacation?!?
A nice beach holiday should be a time to relax and enjoy the sand and the surf. Yet, you know that there are any number of things to stress about. The trek out to your Topsail Island, NC rentals is usually the first worry, and then there are all the millions of other little details that start creeping into your mind.
You can put them all aside this year, however. We have collected the best tips for surviving your family vacation right here. Once you read this post, you will find your trip planning zen.
Pick Your Trip Goal
There are plenty of ways that you can spend your days once you get to your Topsail Island rentals. That is why it is a good idea to have a goal for your trip in mind before you even leave home. Is this year's trip going to be full of daily shopping sprees? Will you spend every waking moment with your toes in the sand? Will you be traveling around the island in search of new experiences?
Have a family meeting and pinpoint exactly what the goal of the trip will be. Planning in advance will keep everyone happy once you arrive in your Topsail rentals, and you won't have to stress about whether your family is enjoying themselves.
Feel Free to Break Up the Pack
When you are doing your family planning session, you may find that everybody is not on the same page. Don't sweat it. There is no rule that says every member of the family has to travel in a pack for the entire holiday.
If some of you want to shop until you drop and the rest just want to chill in the vacation rental, break up the pack. Then everybody gets to have the vacation that they want! You can always meet back up at mealtime for high-quality family fun.
Allow for Travel Time
Most people try to cram as many activities into their family vacations as possible. You only get so many PTO days per year, and you always want to make the most of them. It is certainly understandable. Sometimes, though, people forget to plan for travel time when making their itineraries.
Make sure that you add in the travel time from your Topsail Island rentals to your activity destination. This will keep you from missing reservations, movie times, or cutting your activity time short.
Plan for Pup
If you get a beach vacation that includes your fur-baby, then there is a little extra planning involved. Since your four-legged kid is a part of the family too, there are a few things to consider. That is why we put together these ten terrific tips that will make planning a trip for the whole family a breeze.

Click here to reach the full blog post.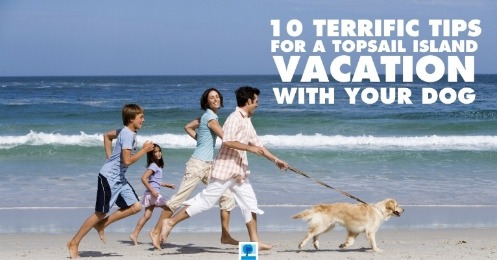 Plan for Family Temperaments
If your toddler is hard to handle when she misses her nap, then you definitely don't want to skip nap time while on your vacation. Likewise, if your teenager gets really grumpy when he is hungry, make sure to pack ample snacks.
When you are making your trip plans, be sure to consider the temperaments of all involved. There is nothing amiss about taking some downtime to ensure that everyone is well-rested and ready to take on all the fun you have planned each day.
Make a Trip Budget
Money can be one of the biggest stressors in your life. So, it only makes sense that it would also be one of the biggest stressors of your vacation. You don't want to spend your entire trip keeping a tally of every ice-cream cone or bottle of water in your head.
To keep from getting obsessed with every nickel and dime, have a solid budget worked out before you even pack the first suitcase. It will help you plan your activities and meals. Plus, it will clue you in on exactly how much you can spend when out shopping in the Topsail Island shops!
If you are the kind of person who loves a spreadsheet, then check this one out!
Eat Lunch, Not Dinner
Speaking of budgets...if your Topsail rental has a kitchen, then you will save a ton of money by eating out at lunchtime and cooking dinner at home. In just about any destination under the sun, you will find lunch menus more affordable than dinner menus. This means you may be able to splurge a little in the middle of the day.
If you absolutely do not want to lift a single pan during your trip, you could still use the same theory. Eat at the more expensive restaurants at lunchtime, and stick to dollar menus at dinner.
Don't Expect Things to be Perfect
Sometimes the absolute best memories are made when things go wrong. Your beach day that gets rained out can turn into a rousing family game day. The restaurant that loses your reservation could lead to finding your new favorite spot. A rainy day lands you on an unexpected adventure.
Plan for fun, but be prepared to have your best-laid plans go awry.
Now that you have these tips, you will be able to survive anything your family vacation throws at you!
Remember to ask about Travel Insurance to protect your trip. Any of our reservationists will be happy to give you more information.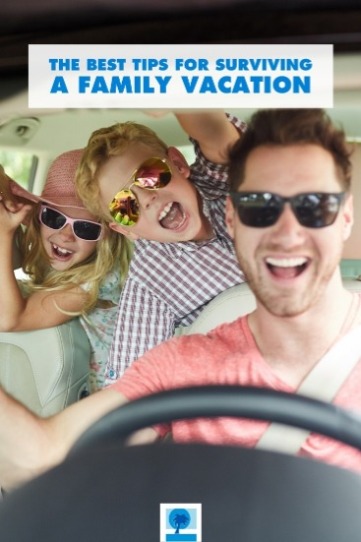 Ready to plan your beach vacation?
Click the button to start your vacation rental search.
Comment on this post!