---
How to Keep Your Family Safe and Have the Best Beach Vacation Ever
Posted On Friday, March 23, 2018
---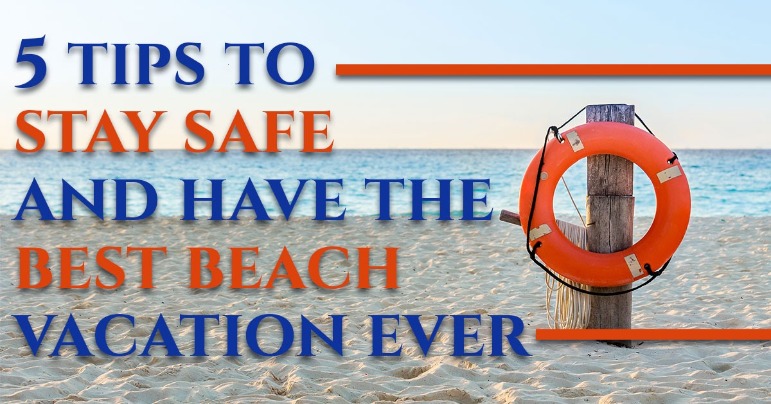 Taking a vacation shouldn't be stressful, and we do everything in our power to make sure your Topsail Island getaway is the peak of relaxation. The beachscapes, sand, sun and ocean waves draw people from all over the world to this beautiful area. Island Real Estate offers a wide variety of vacation properties all over Topsail Island, North Carolina and we can help you have a comfortable and safe stay throughout your entire vacation. However, there are a few things that can make the trip a little easier on you. By planning ahead and taking measures beforehand, staying safe while on vacation won't be an additional worry.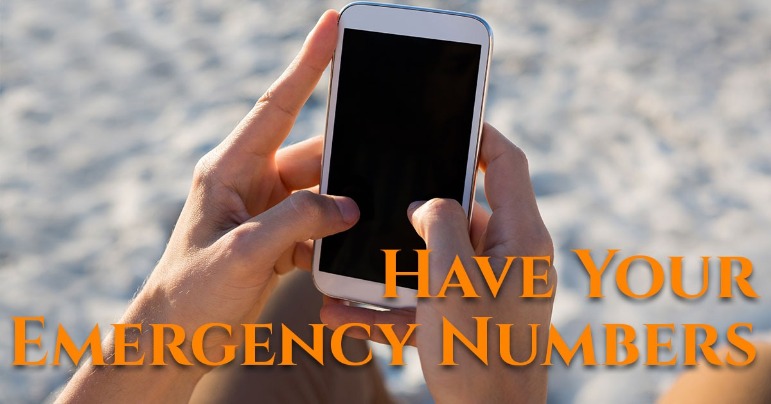 Topsail Island Emergency Numbers to Know
It is always a good idea to have several common emergency numbers on hand while you travel. While most of our guests never have to use the emergency measures we have in place, it is still a good thing to have ready just in case. At Island Real Estate, our owner Cathy Medlin, still carries a beeper at all times to make sure if there are any emergencies you can reach someone to help you in minutes. In addition to our office being on call for you at all times, some other good numbers to have are listed below!
Fire Departments
Surf City Fire Department: (910) 328-0175

Topsail Beach Fire Department: (910) 328-2980

North Topsail Beach Fire Department: (910) 328-2200

Police Departments
North Topsail Beach Police: (910) 328-0042

Topsail Beach Police Department: (910) 328-4851

Surf City Police Department: (910) 328-7711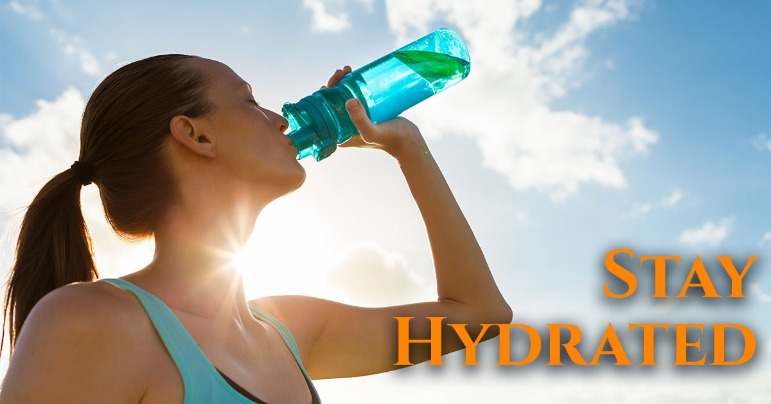 Hydrate Properly While on Vacation
Staying hydrated while on vacation can be a challenge, especially when you have been having fun at the beach all day. Coolers empty faster than you think they will when you are sitting on the beach and enjoying the peace of the surf and sand. We recommend bringing 5-7 bottles of water per person to the beach with you, if you do not plan to go refill the cooler throughout the day. If you would rather get a reusable water bottle that will keep sand out, you can opt to use gallons of water to refill. We love this adorable water bottle from Urban Outfitters!
A great way to make sure the children in the group stay well hydrated, is to make sure you have sports drinks with electrolytes in them to keep you from becoming overly dehydrated, which can lead to a spoiled day at the beach. If they taste good, the kids will be more likely to take a quick second for a sip of their drink!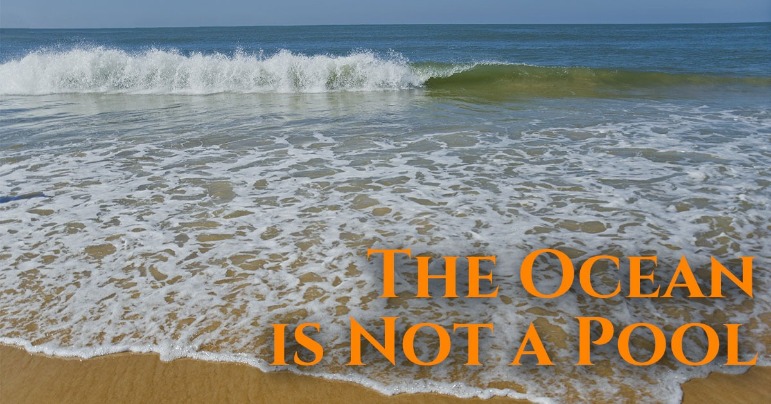 This is a common mistake some people can make when they are vacationing at the beach. The ocean, while lovely and refreshing, is a powerful and beautiful force of nature that can quickly become dangerous for those who do not know water safety tips. Make sure you keep a close eye on the children of the group, making sure to keep them close to shore. Watch out for rouge waves and even other people surfing and skim boarding along the shoreline.
For adults and teens, making sure that they have a proper understanding of rip currents and how to get out of one properly is imperative to ocean safety. You can read up on more water safety tips from The Surfing Handbook.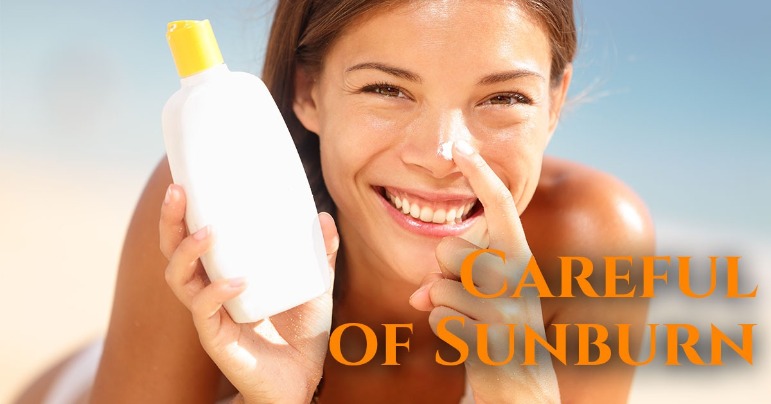 The Best Sun Protection For Your Vacation
Sun protection is not for the overly cautious. Over our years of hosting vacationers from all over the continent, the one thing that can spoil a perfect vacation faster than anything, is a sunburn. There are varying degrees of sunburn, but on average you will not see the full effect of the burn right away, it takes about 3 hours for it to show up.
This is especially important for the small ones in the crowd. A child's skin is more likely to get burnt while they make sand castles and frolic in the waves of the Atlantic. We recommend an SPF of 30 or above, and reapplying generously every 90 minutes (or as instructed on the sunscreen bottle) to make sure you are fully protected. If you are more health conscious and want something with only natural ingredients, we recommend this awesome sun block from Coola.
We also love a good beach hat for sun protection. There is nothing like it for keeping your face and chest burn free. There are some beautiful examples of hats on our Pinterest board, The Best of Beach Hats, that are sure to please any style.
Another great way to keep the sun off your family, is to make sure you
bring an umbrella or pop-up travel shade
with you. This will help keep the sand you lay on cool throughout the day, as well as keeping the sun off your face for meals and small breaks. A good sunshade creates a small haven right on the beach for you and your little ones. It is a great place to take a break from all the excitement.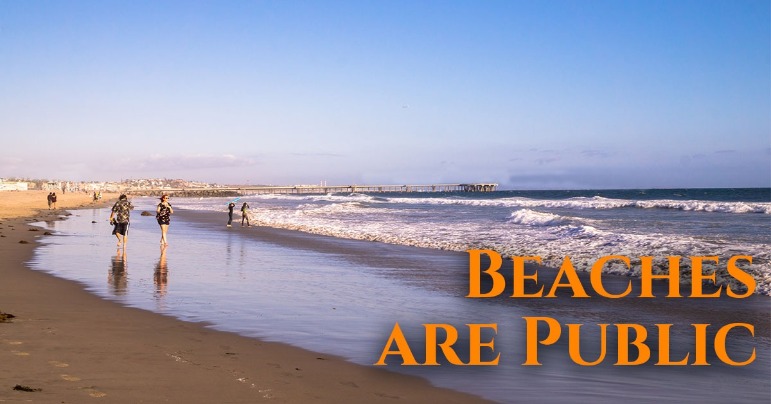 Just like any public place, there are some things to watch out for at the beach. One thing we recommend is to keep an eye out for improperly discarded trash. While we ask that visitors not bring glass bottles to the beach, there are those that still feel the necessity, and accidents do happen. If you do happen to come across some glass or something dangerous in your path on the beach, make sure you safely discard it in one of the many trash receptacles that line the public accesses.
One other thing about the beach being a public place to keep in mind is that little ones that can tend to wander off. The people of Topsail are a family centered culture and we love children here because we have our own kids and grandkids. However, not everyone on our beaches in the summer are from Topsail. A curious little one may find themselves in a sticky spot trying to find you amongst the groups of people that have the same umbrella and chairs that you do, which can lead to a stressful moment for any parent. We always recommend keeping your little ones close with lots of fun sand toys to keep them entertained. Even with kids, you can have a little rest and relaxation yourself.
These are some of our best beach vacation safety tips from years of experience living (and playing) on Topsail Island. What are your best beach safety tips? Leave them in the comments below for us!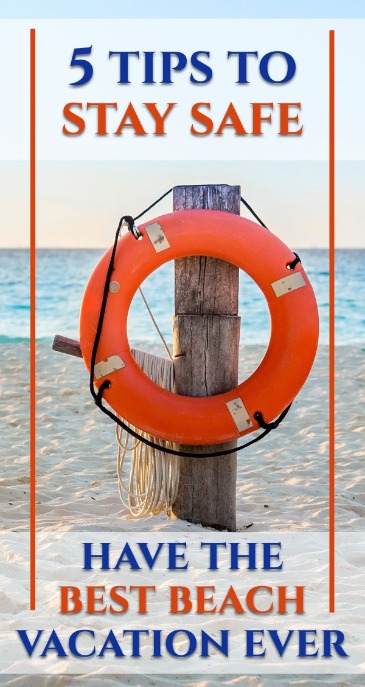 Love this blog post?
Share it with your friends on social media!
Comment on this post!