---
7 Things to Think About When You Bring Your Dog to Topsail Island
Posted On Monday, April 2, 2018
---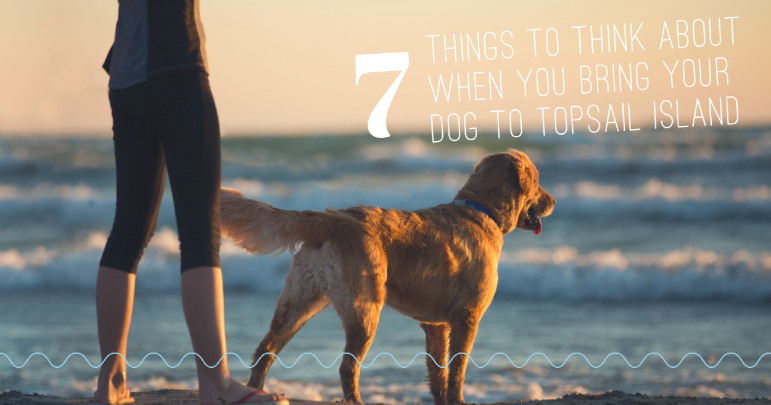 Let's face it. Your Topsail Island vacation won't be a "vacation" for you unless the whole family is having fun. Planning for a beach vacation can sometimes be challenging for those of us who consider our four-legged buddies to be full-fledged family members. Here at Island Real Estate, we've got your pet's needs - and wants! - covered. Read on to learn all you'll need to know about successfully vacationing with your ENTIRE crew in Topsail Island, NC.
Island Real Estate Pet Policies
We here at Island Real Estate love pets as much as the next person. In fact, roughly HALF of our current vacation rentals allow for pets in some capacity or another.
Our basic rules for pets are as follows:
Pets are welcomed in some properties. These properties are marked with a paw print. However, an additional $150 pet fee plus tax will be charged for "pet friendly" cottages.

Properties that do not allow pets prohibit pets of any kind anywhere on the premises.
Guests found with a pet on the premises of a property that does not allow pets will be subject to immediate eviction.
Pets found on properties that allow pets but where pet is undeclared and the pet fee is unpaid shall be charged $500 per pet.
You can read the full version of Island Real Estate's rental agreement here.
Pet-Friendly Accommodations
Island Real Estate offers dozens of pet-friendly properties. We can met the needs of both human AND fur baby members of your beach party. Whether it's an oceanfront view that tops your Topsail Island rental wish list, a secluded post-beach retreat, or a some sweet multi-pet digs, Island Real Estate has got you covered.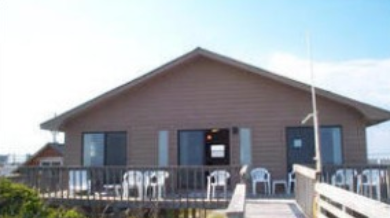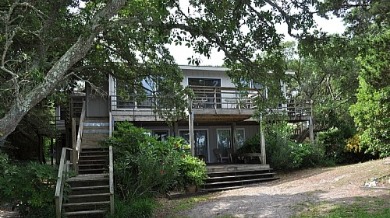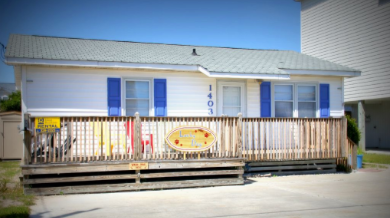 Make sure you know these before you take your fur baby to the beach!
Dogs Are Allowed!
Between May 15th and September 30th, dogs are welcome on the beach and in town, but they must be on a leash 20 ft or less.
Dogs Are Allowed!
Between October 1st and May 14th, dogs do not have to be on a leash but must be firmly under voice command of a responsible person.
Dogs Are Allowed!
Whether you and your dog are at the beach or out on the town, you must clean up any "deposits" made by your pet or risk being fined.
Can Your Dog Swim?
Contrary to popular belief, not all dogs are natural swimmers. In fact, some breeds actually CAN'T swim.
It is important to stay vigilant if you have a non-swimmer breed, or if this is your first time introducing puppy to the ocean. Regardless of your dog's swimming ability, for their safety you MUST keep an eye on your dog at all times while they are in or near the water.
You may also want to consider purchasing a life jacket to bring along as part of pup's vacation gear.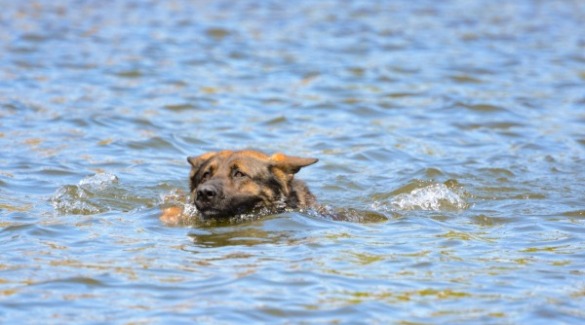 ---
General Rules of Beach Pet Etiquette
Some rules are written in stone, and some are all about being a responsible beach citizen.

Here are some of the "informal" pet rules for the beach.
Keep Your Pet Close
Just because your pet is friendly does not mean that other beach-goers will welcome a visit. This rule applies to other animals too. Please don't allow your pet to harass the native species.
Keep Your Pet Comfy
Just like humans, the hot sand and sun will take it's toll on your pet. Make sure you have plenty of water for puppy to drink, a shady spot to relax, and paw protection.
Keep Your Pet Calm
If Fido is prone to incessant stress barking or acts out in other ways when in unfamiliar situations, it may be best to leave him safely behind at your rental. After all, your pet deserves some R&R too!
Oops! Did you forget to bring a crate or gate with you? You can rent one right here on Topsail!
Other Things To Do In Topsail
When Fido Has Had Enough of the Beach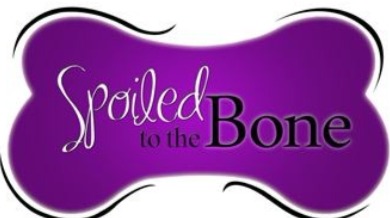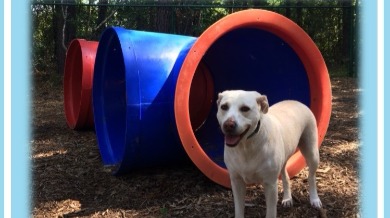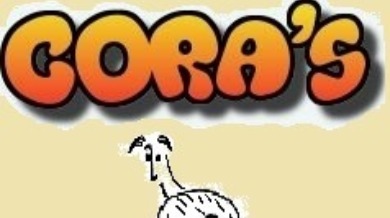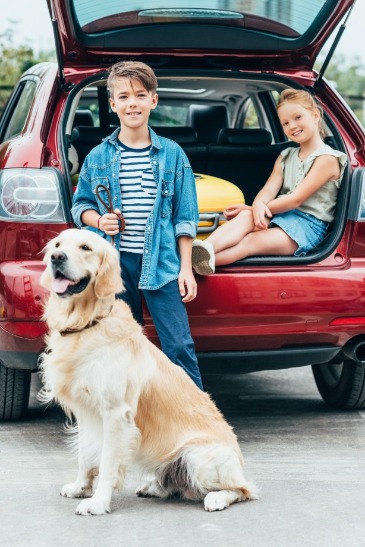 Travel Tips
When traveling with your pet, whether on your way to or from your home to your Topsail rental or just around town, here are several additional things to keep to mind:
Pets should be safely out of the driver's way while riding in a vehicle. If harnessing pup is not an option for your family, consider using a barrier system. At the very least, configure things so that your pet is not bouncing around the car or riding in the driver's lap.
Ensure that all pets have ID tags that will allow their safe return in the event that they get lost. Even the most loyal of dogs may get curious in a new place and wind up wandering farther than intended.
Medical records. If you have a fur baby with a specialized medical condition or one who is taking medications, be sure to bring along any necessary paperwork. This will enable veterinary staff to better assist your family in the unlikely event that your pet requires medical attention.
We here at Island Real Estate strive to meet the vacation needs of your entire family, pets included. Give us a call at
(910) 328-2323 or (800) 622-6886 and let's chat about how we can help you achieve your perfect Topsail Island vacation.
Did you enjoy this article? Please take a moment to SHARE on social media.
Thank you for reading!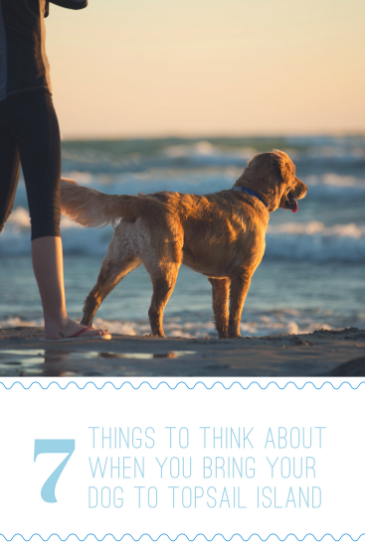 Comment on this post!