---
Top 10 Things Families Love About Topsail Island Vacation Rentals
Posted On Monday, June 20, 2022
---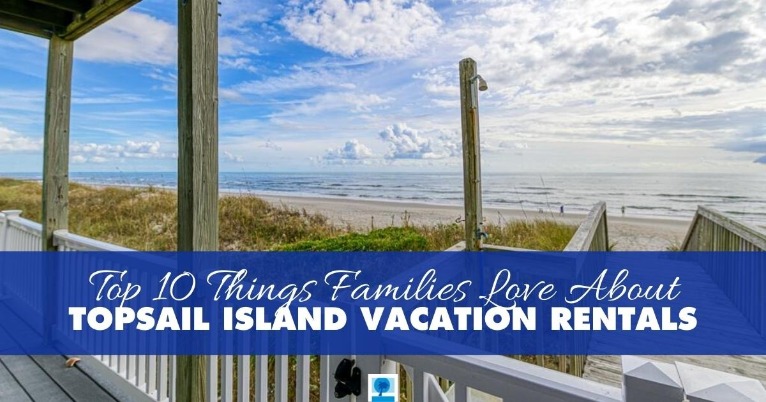 Oceanfront Views at Surfin Dolphin
Hey there families, this blog is for you! If you have been thinking about Topsail Island, NC as your next beach vacation destination then be sure to read this first. We're making a quick list of 10 things you'll love about Topsail vacation rentals, in no particular order. If you and your family have vacationed with us before, we'd love to hear what you loved most about your rental. Here's our top 10 list!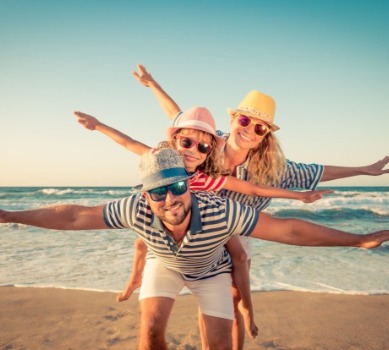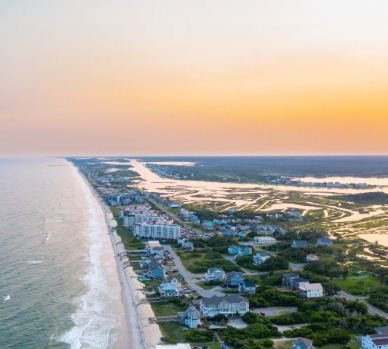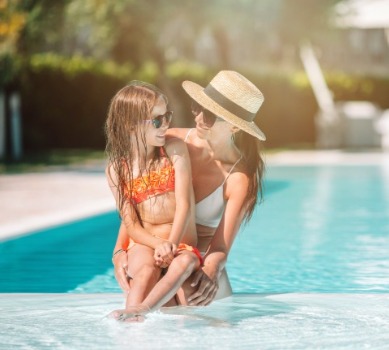 1. Location, Location, Location
Topsail Island vacation rentals give you the freedom to decide where you want your rental to be: oceanfront, second row, island interior—the choice is yours. You are always close to the beach, the sound, the shops, the restaurants, the fishing piers, and all the local attractions you want to explore no matter which rental you choose. That's the beauty of a small barrier island!
2. Affordability
Vacation rentals give you more bang for your buck than a hotel or motel stay, making them the best choice for families with kids and those taking a multi-family vacation on Topsail Island. Not only do you get more vacation value for your money, but you also get more freedom, flexibility, space, privacy, amenities... and the list goes on and on.
3. Awesome Amenities
Amenities matter! Your Topsail Island vacation rental comes with a list of amenities specific to that rental. The icons listed below the property descriptions of Island Real Estate's rentals give you at-a-glance information about the amenity highlights. Be sure to click on the amenities drop-down menu to see all the things that rental has to offer.
4. Enough Bedrooms & Bathrooms for Everyone
This is probably one of the biggest reasons families opt for a vacation rental. You can choose the size of the rental you need to properly accommodate your family. Having enough bedrooms and bathrooms for everyone is key to an enjoyable, relaxing vacation. Check out our great selection of rental properties with 1-6 bedrooms.
5. More Privacy
You and your family get more privacy in a vacation rental because it's all yours during your stay. There aren't others in the same space at the same time, so you can feel good about knowing your family is safe and that your privacy is valued. You can't put a price on that!
6. Proximity to Popular Topsail Island Attractions
No matter where you choose to stay on Topsail Island, you're never too far from the places you want to explore during your vacation. Topsail Island itself is only 26-miles long from end to end, and even when you drive off-island, you are close enough to visit other popular attractions nearby including Wilmington, NC.
7. Amazing Views
When you vacation on a barrier island, you get the double benefit of amazing coastal sunrises and sunsets to enjoy no matter where you are. Atlantic Ocean views abound on one side coupled with stunning soundside views of the Intracoastal Waterway on the other side. It's a win-win.
8. Vacation Rental Kitchens
Don't underestimate the value of having your own kitchen during your Topsail beach vacation. It's one of those little things that makes a big difference, especially if you're sticking to a vacation budget. Parents also know how important it is to be able to enjoy a meal or two in each day so that you don't have wrangle everyone up and get them ready to go out out every time you want to eat. A vacation rental kitchen just makes vacation life so much easier.
9. Swimming Pools
Swimming pools are often synonymous with summer vacation, so we make it easy to peruse Topsail vacation rentals that include pools. Whether it's a condo complex that offers a community pool or a vacation rental home with a private pool, you're sure to find just what you're looking for during your rental search.
10. Pets Welcome
Last but certainly not least, many families want to bring their dog along on their Topsail Island beach vacation. Since they're part of the family too, we offer pet-friendly rental properties where dogs are welcomed. Topsail Island is a wonderful dog-friendly vacation destination with plenty of places to enjoy with your pup.
TELL US YOUR #1 REASON FOR CHOOSING A TOPSAIL ISLAND RENTAL!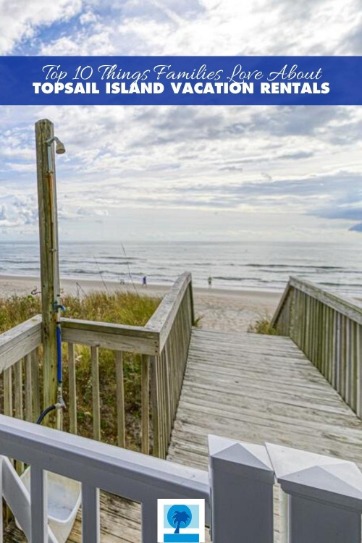 Comment on this post!