---
5 Yummy Places to Eat on Topsail Island
Posted On Monday, May 9, 2022
---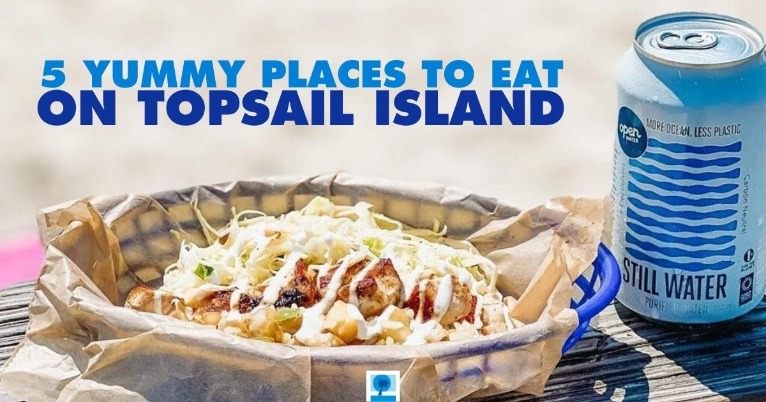 Time to eat!
Topsail Island is home to several delicious and unique restaurants you will want to visit on your next vacation. While it's hard to narrow it down, we have compiled a quick list of 5 great places you should try!
Beach Shop & Grill
701 S. Anderson Blvd, Topsail Beach | (910) 328-6501

With humble beginnings as a hot dog and soda shop back in 1952, the Beach Shop & Grill is now known as an upscale bistro near the beach. They serve fresh local seafood, shrimp and grits, and fresh, house made desserts. This restaurant is a little higher end (and more expensive) than others, but worth it for a great night out!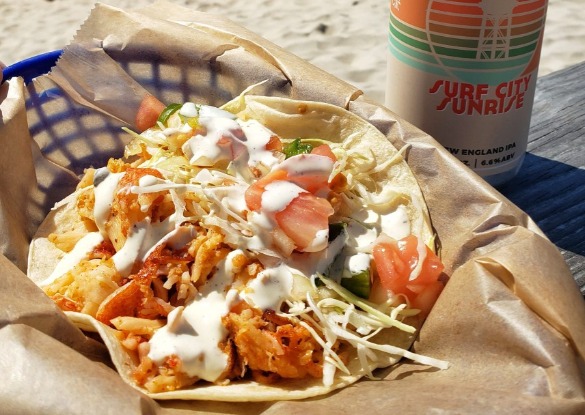 Shaka Taco
107 North Shore Drive Surf City | (910) 616-3118

Topsail's taco takeout! Shaka Taco is THE place to enjoy fresh tacos, either on the patio, on the beach, or back at the vacation rental. They serve tacos, taco bowls, wings, quesadillas, beer and wine.

Check out this review from local blogger, PortCityFoodie!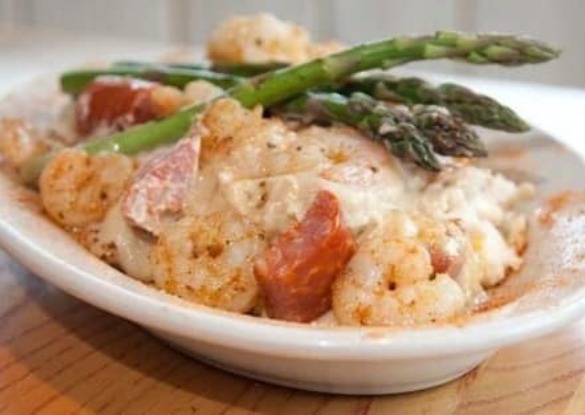 Sears Landing
806 Roland Ave Surf City | (910) 328-1312

A Topsail Island staple, Sears Landing is the place to go for GREAT seafood. Get there early to get a table outside and watch the boats come and go! What a peaceful way to enjoy a meal on the island.
Oh - they have plenty of non-seafood options as well, and they even serve breakfast!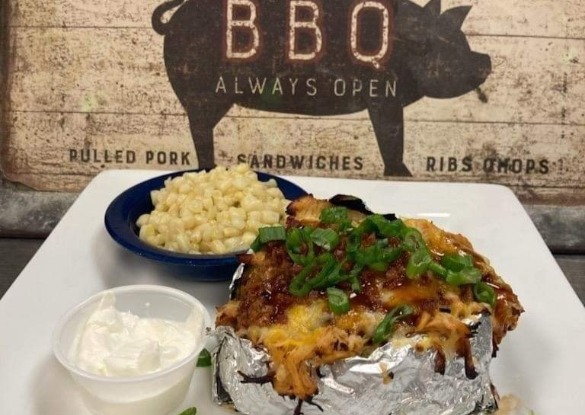 Surf City BBQ
Visting Eastern North Carolina requires a taste of authentic Carolina BBQ! Surf City BBQ offers many classic staples of southern cooking - including fried chicken, meatloaf and mashed potatoes, BBQ-stuffed loaded baked potato, Redneck Nachos, fish sandwiches, seafood platters and hushpuppies. You'll find reasonable prices and great serving sizes, too.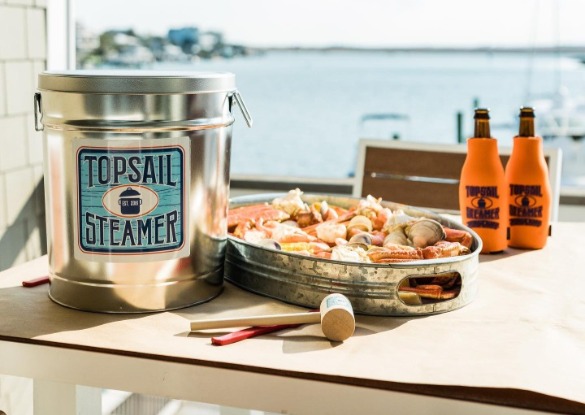 Topsail Steamer
Ready for a unique concept (with delicious results)? Try Topsail Steamer. Not a traditional restaurant - instead, "Topsail Steamer offers Seafood Steamer Pots prepared with fresh local seafood, meats, veggies and home-made spices to take home, steam, eat and enjoy!"
A Steamer Pot is a really easy way to feed a crowd of seafood lovers.
Food is a big part of any vacation, and luckily, Topsail Island offers plenty of options. Start planning your next vacation to the island and who knows ... maybe we will run into you at one of our favorite local spots!
What's your favorite topsail island restaurant?
Tell us in the comments! 😋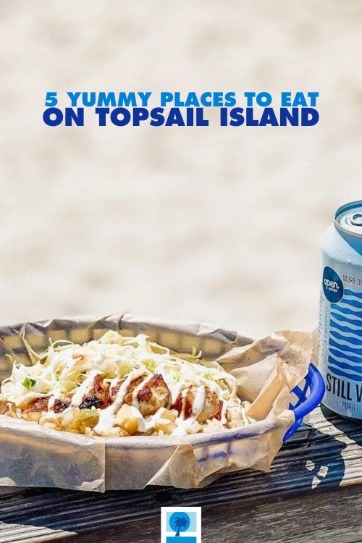 Comment on this post!