---
Tips For a Better Beach Day With the Kids
Posted On Monday, June 6, 2022
---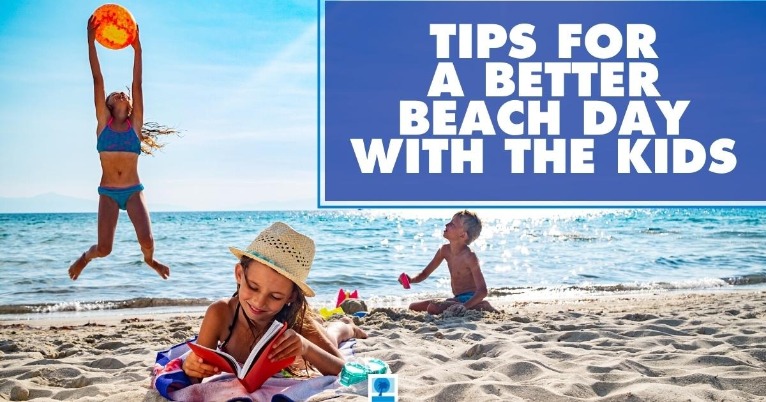 Hitting the beach with little ones?
Make your day easier and more fun with some kid-friendly hacks and tips. Although the beach is always a good time, kids can certainly complicate things. They need constant supervision, there are extra things you need to pack, and they are constantly hungry!
Before hitting the beach on your next Topsail Island vacation, consider these helpful ideas.
Sunscreen your child BEFORE leaving the vacation rental. Once you arrive at the beach, your kid won't want to sit still! Plus, it's easier to put sunscreen on before the swimsuit.
Choose a rashguard instead of a traditional swimsuit. It provides better sun protection. Don't forget a hat, if your kid will wear one!
Find great water shoes. The sand can be hot, and sometimes seashells are sharp. If the shoes fit well, your child will be more comfortable and you can worry less! Some are more like "socks" - and are worth a try.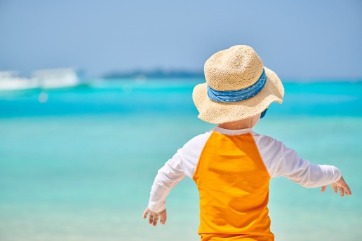 Bring some toys! But not too many. Kids are very entertained by the sand and waves. A shovel and a pail is all you need. Some small dolls, cars and sticks can add to the fun. We also love the squishy water balls and a beach ball is always fun if you can keep it from blowing away.
Be vigilant. The ocean can be so dangerous, and children are fast and tricky. We recommend always keeping a safety vest on your child any time you are near the ocean (even for older kids).
Pack a spray bottle of fresh water. We love this trick for rinsing hands, spraying hot skin, and just cooling off in general.
Baby powder removes sand. Chunky little baby folds and creases are sand magnets! A little baby powder will absorb moisture and help sand fall away easily.
Pack all the snacks. We love to bring hydrating, healthy finger foods like cut up fruits, veggies, cheese cubes, and frozen yogurt tubes. Crunchy snacks like pretzels and chips are always a hit. Check this blog for more ideas.
Bring lots of water. Babies and toddlers aren't very good at realizing they are dehydrated. Offer water often.
Keep it short. Although it sounds great to stay on the beach all day, it's better to quit while you're ahead. Are the kids starting to slow down, but still pretty happy? That's the sweet spot!

Go to the beach early (or late). It's best to avoid the sun in the middle of the day. Choose that time to nap!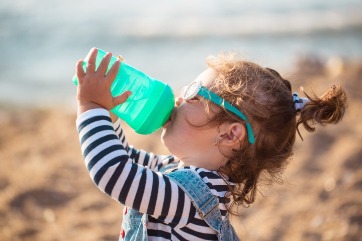 Make a plan for the potty. If you have a child who is just starting to potty train, you might be able to get away with a few swim diapers, but you also might consider bringing a portable potty (with liner bags) to the beach. Or, make sure your Topsail Island rental is within walking distance! That makes everything easier. Here is a link to our oceanfront homes.
Create a shady spot. Whether you choose to use a beautiful Shibumi Shade or just stick an umbrella in the sand, it's smart to offer a shady option for your little crew (and yourself).
Pass out a simple beach scavenger hunt. Here, we made one for you! Older kids will love having a fun activity that is just for them.
Take photos! Even though you will be busy keeping everyone safe, happy, and fed, try to take a moment to capture the little moments on the beach. You won't regret it!
We love to see happy kids at the beach! Your preparation and thoughtfulness as a parent can really enhance their experience. Not only that - you will have a better time as well. We hope you have enjoyed these tips and can use some of them next time you visit the beautiful beaches of Topsail Island.
Comment on this post!