---
How to Pack For Your Topsail Island Vacation
Posted On Monday, March 8, 2021
---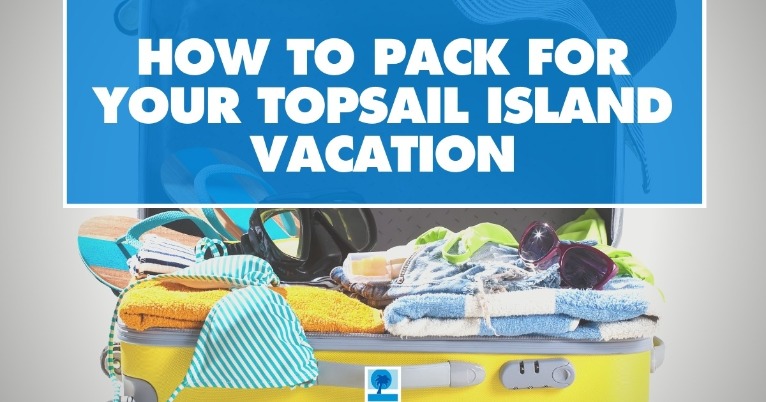 Do you want to know the best way to pack for the beach?
We have created a simple, printable checklist to use next time you pack for a Topsail Island beach vacation. Using this checklist, you will have an easier time remembering what to pack.
Packing for a vacation rental stay looks a little different from how you might pack for other types of vacations. We have tried to think of every item in every category so that packing will be one less worry as you plan your Topsail Island vacation!
Still need to book a rental? Click here!
⬇ Click this image to print the checklist ⬇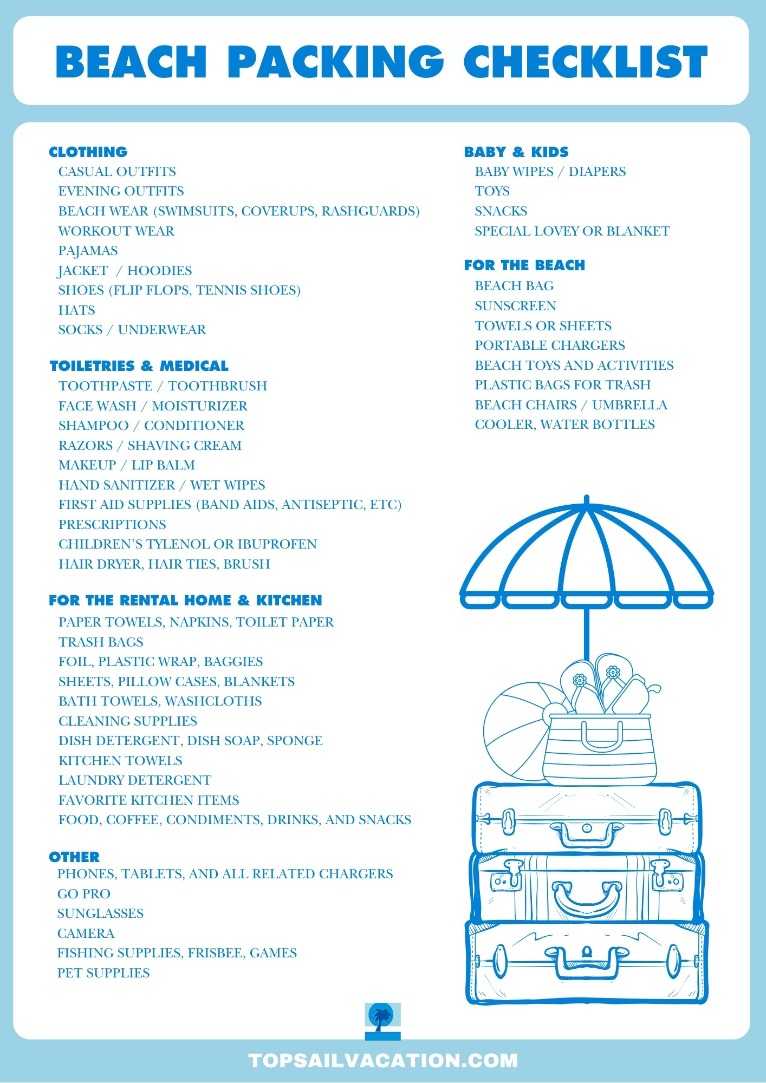 😎 Think layers! The beach can get hot - sure. But it can also be chilly at night, and windy at times. Bring layers to add or remove as needed. Also, a light layer is great sun protection.
😎 Don't forget that you can do laundry. Most of our Topsail Island rentals have washers and dryers, so you don't have to pack as much as you think.
😎 Check the weather. Although the weather in eastern North Carolina can be mercurial, in general, it's best to check the weather before you start packing. You might need warmer clothes than you expect!

😎 Rent what you need. We have several local companies that will rent linens, beach equipment (like chairs and umbrellas), sports gear (like bikes or paddleboards) and even baby equipment (gates, wagons, and highchairs).

😎 Read your rental agreement for packing details. For example, some rental properties do provide complimentary linens during peak season, but others do not. Often, these details will be laid out in the listing description for the rental home.
😎 At Island Real Estate, the beds are equipped with comforters/bedspreads and pillows. Sheets and towels can be brought with you or can be ordered in advance with our company (or others that offer linen service here on Topsail Island).

😎 Bring paper goods. The properties have one roll of toilet paper and one roll of paper towels upon arrival, but it is the guest's responsibility to supply extras beyond that. So bring paper towels, napkins, and TP!

😎 Have a favorite pot or pan? Need your own special coffee maker? Bring it from home. Our rental kitchens are equipped with all needed utensils and cooking materials. However, such things as spices and detergents, etc. are the guest's responsibility.



Need more packing advice?
Read our previous blog, How to Pack Your Bag Super Fast. It offers some cool tips to keep you organized as you pack for vacation.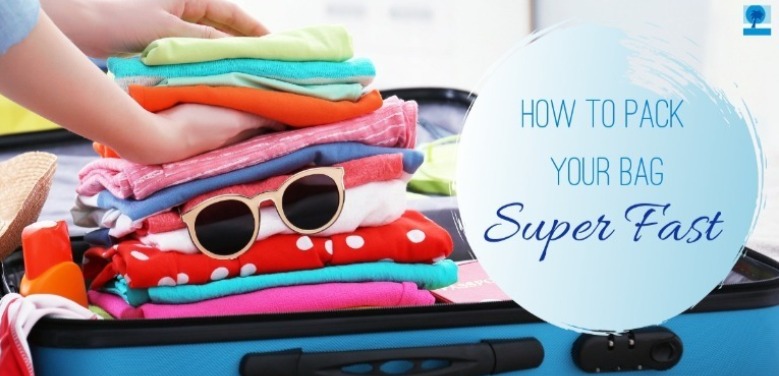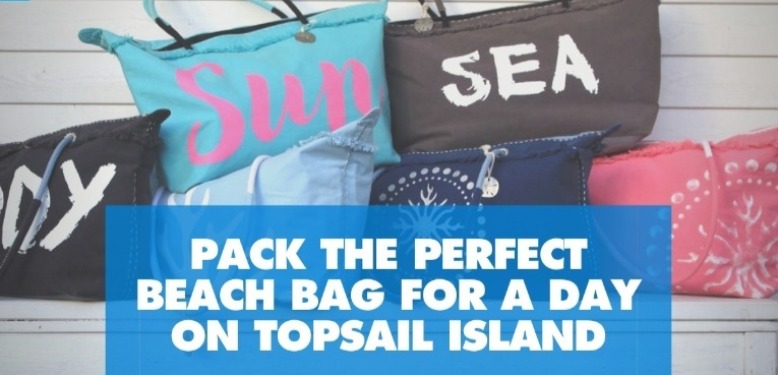 What about food?
Read this: How to Meal Plan For a Vacation Rental Stay. It will help you think through your meals, snacks, and what you need to bring from home. Thinking ahead will help you save money and stress when it comes to family meals on vacation.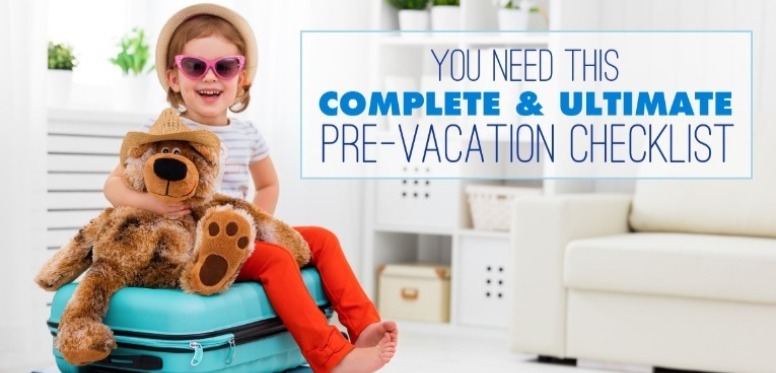 See you on Topsail Island!
If you need help booking a vacation rental, we are always just a phone call or email away. Here is our contact information for Island Real Estate. Please let us know how we can help!
Website: TopsailVacation.com
Office Phone: (910) 328-2323 or (800) 622-6886

Email: [email protected]
Address: 405 Roland Avenue, Surf City, NC 28445
Do you have a great packing tip?
Share it with our readers!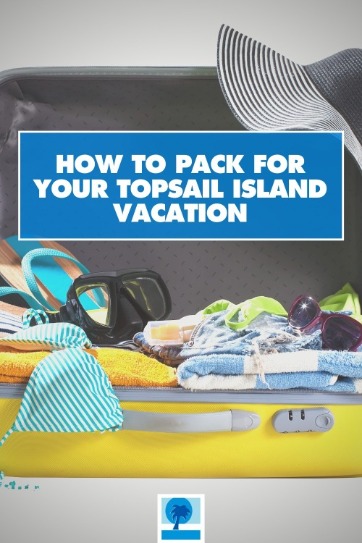 Comment on this post!