---
7 Reasons Why You Need to Have a Beautiful Destination Thanksgiving
Posted On Monday, October 16, 2017
---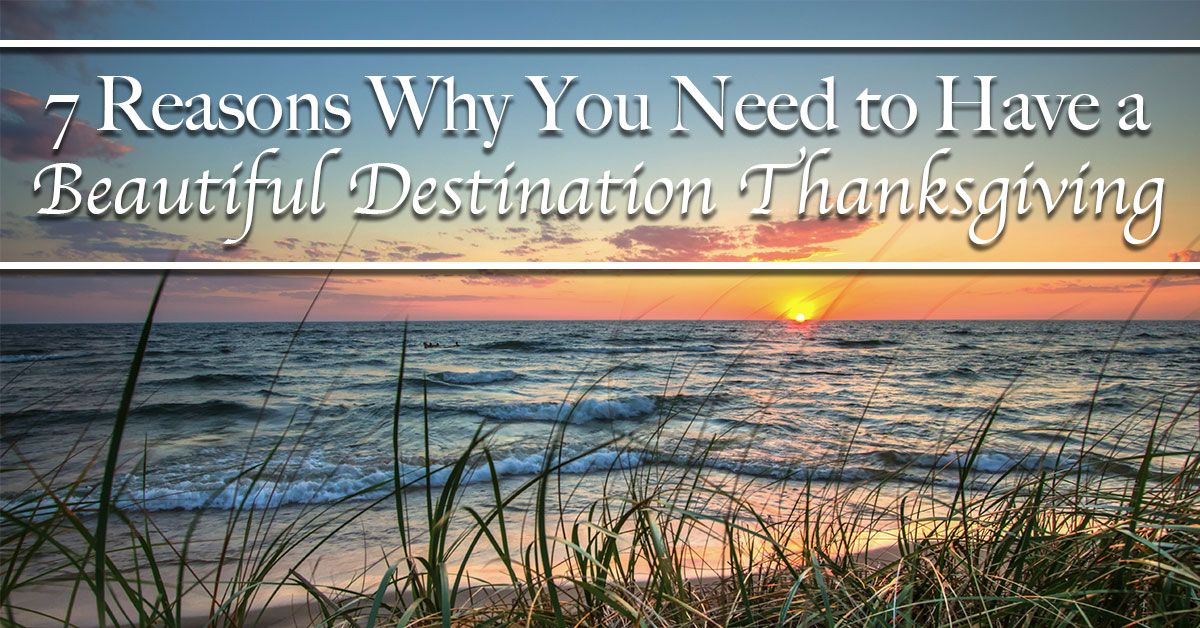 It's almost Thanksgiving time! Can you believe it? That wonderful, pumpkin-y time of year! Thanksgiving is one of our favorite holidays, for obvious reasons (who doesn't like turkey and pumpkin pie and eggnog…and being thankful?). On top of the delicious reasons for loving Thanksgiving, the holiday is a time for families to get together and celebrate each other, and all of the blessings they have received as a family throughout the years.
Thanksgiving usually means getting together at a family members house, everyone getting together in the kitchen to laugh and talk and cook before sitting down and indulging in an all-afternoon and evening feast. Maybe there will even be some football watching thrown in. But have you ever considered having a destination Thanksgiving? Like a destination wedding? You get to have the fabulous family gathering while removing a lot of the logistical stress that often comes with a Thanksgiving! Let us show you 7 reasons why you just might want to consider a destination Thanksgiving in Topsail Island this year!
1). You Will Have the Room You Need to Host Everyone
Think back to the last Thanksgiving that you hosted: a beautiful event that you lovingly prepared for for several weeks. You invited all of your family, and they excitedly accepted! After all, Thanksgiving is one of those holidays where you have a built-in reason to have a family reunion! Then you started setting up tables to hold everyone…and you ended up having to put people in the living, and the kitchen…on top of the people you put in the dining room! Sure, the kitchen is the heart of the home…but is that really the place to have people eating your beautiful Thanksgiving dinner? Instead, rent a home that will give you plenty of room to indulge in a full-fledged Thanksgiving in Topsail Island!
2). There Will Be Plenty of Space to Absorb the Noise
Along with a rental home giving you enough room to seat everyone in style and comparative luxury, a large rental home will also give you plenty of space to absorb all of the extra happy noise that comes along with having sisters and brothers and nieces and nephews all together again after a long time in the same house. There will be plenty of extra bedrooms to put little ones down for a nap or an early bedtime, and rooms to send kids to play when they just need a quiet space to themselves. Which means you will get to enjoy a little bit more serenity on this happy and noisy holiday!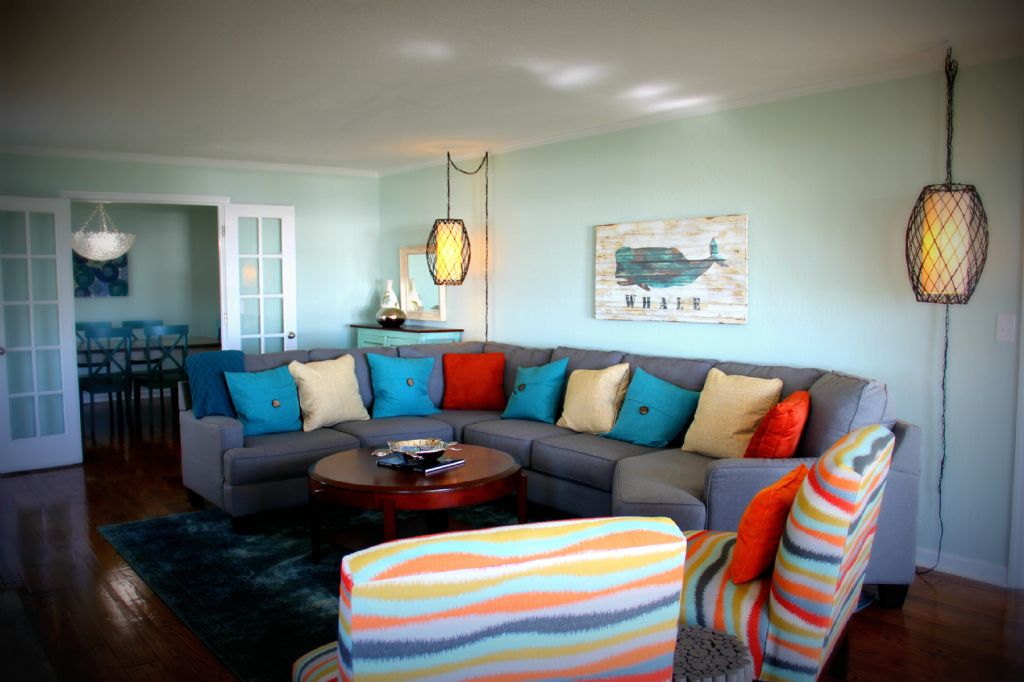 3). People Will Want to Get Out And Enjoy the Beach
This, too, will help reduce the noise on this happy holiday: the fact that everyone will be drawn outside to play on the beach! Having such an open and public extension of your rental home's "yard" means that there will be plenty of space for kids to run off their sugar high and for you to stretch your legs and work off that extra piece of pie that you indulged in.
4). Did We Mention the Beach?!
Okay, so we just happen to think that the beautiful beach of Topsail Island is plenty of reason for a destination beach Thanksgiving! Who wouldn't want to beautiful, serene lapping of the (real) ocean waves as soothing background music for your special dinner and family reunion? Plus, the beach, will provide you with a (potentially!) much needed place of escape if there end up being too many cooks in the kitchen.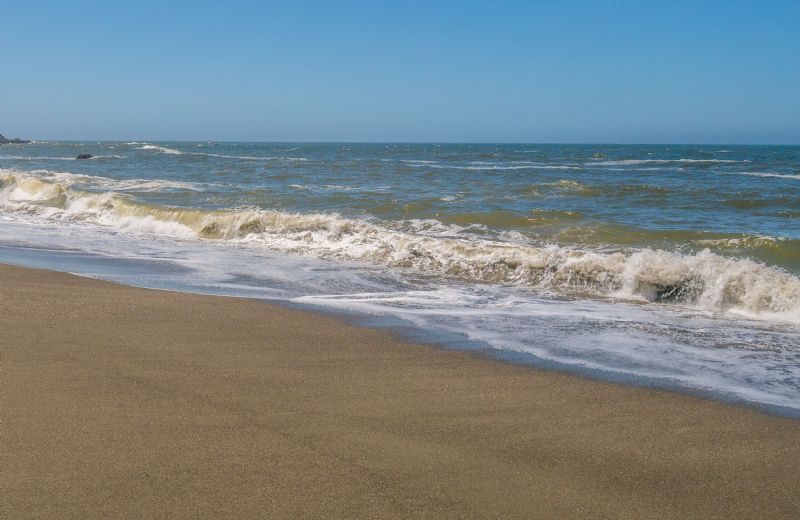 5). You Can Decide To Have People Stay With You Or Not
The last time you hosted Thanksgiving, did all of your family ask if they could stay with you? And if you have a really hard time saying no to those you love, then you probably ended up with people sleeping on the floor of every room of your house! Well, when it comes to a rental home, it is just somehow easier to tell people that there are only so many rooms and you are paying the bill after all…so no. Or, to tell people that they are more than welcome to stay with you (if you have a big enough of a house!) if they are willing to split the bill! It is up to you! Just remember…if you are wanting to only have specific people stay with you, or no one at all, then it is easier to say no to people if you are renting a home (and therefore don't feel obliged to be more hospitable then you want to since it really isn't your own house).
6). There is Plenty to Do
Do you live in the middle of a big city? Then you are probably used to having a lot of things for guests to do. However, if you live in suburbia (a place where most of us do live!) then you are used to having to drive for a bit to find something to entertain your family and other guests. Well, when you come to Topsail Island, all you have to do is walk out of your vacation rental and you have the beach to play on, fishing and water sports to participate in, and a lovely little town for you to enjoy! All just outside of your home.

7). Thanksgiving Will be a Vacation For You, Too!
When you have a destination beach Thanksgiving in Topsail, then you get to have a delightful vacation on top of family Thanksgiving! You will get to enjoy a new area, the serenity of the beach, and the ease that comes from being away from all the normal routines that are tied to your own home.
We can't wait to have you visit with us this Thanksgiving! Thanksgiving in Topsail will end up being your perfect beach Thanksgiving! Between the space a rental home gives you to spread out in, and the serenity that the beach provides for you, this is bound to be your best Thanksgiving yet! But it is approaching quickly - hurry and book your spacious vacation rental with us now before it is too late! You don't want to miss your chance to have the best destination Thanksgiving with your laughing and charming family!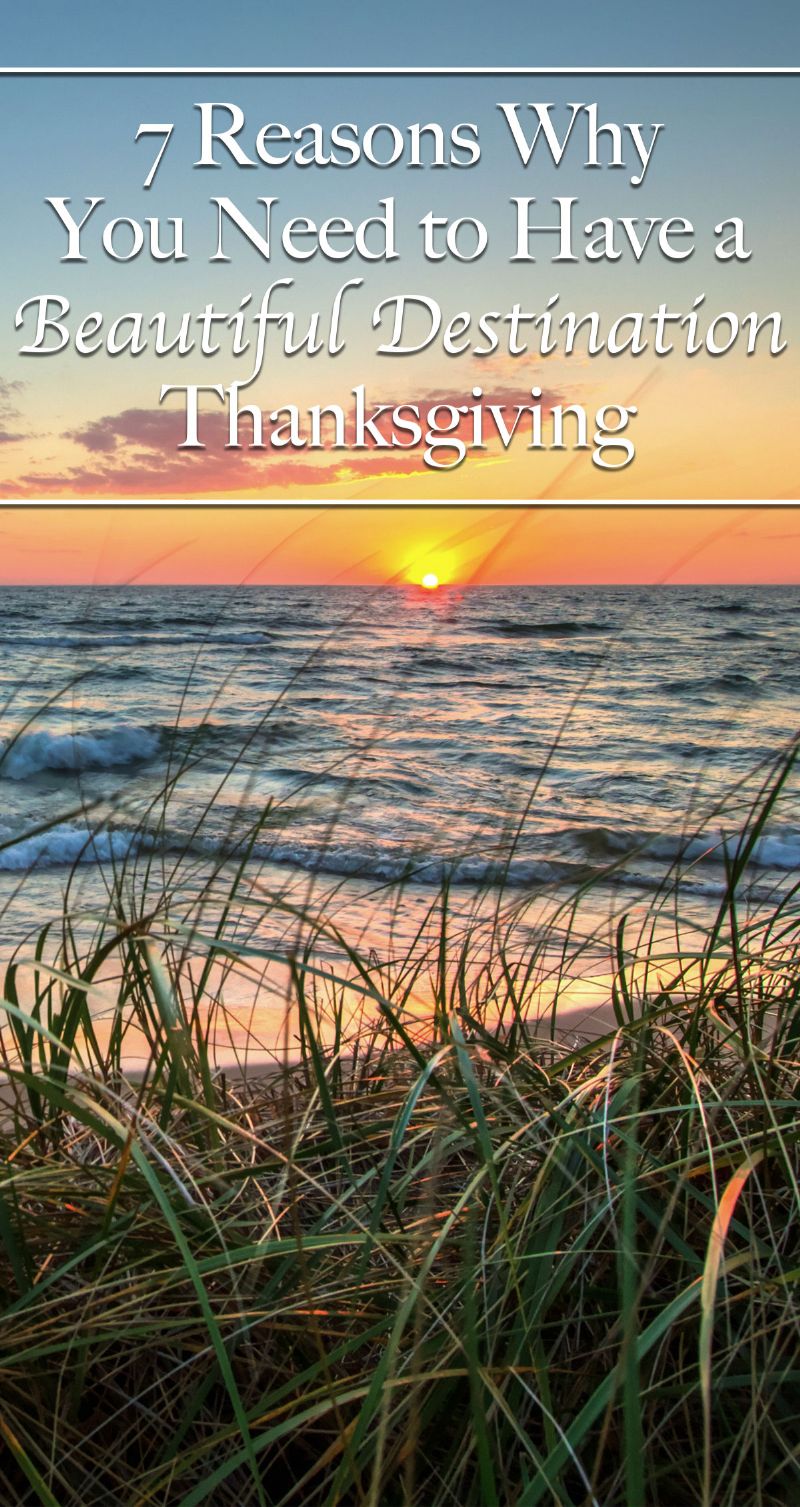 Comment on this post!