---
How to Have the Best, Most Romantic Valentines Day in Topsail
Posted On Monday, January 22, 2018
---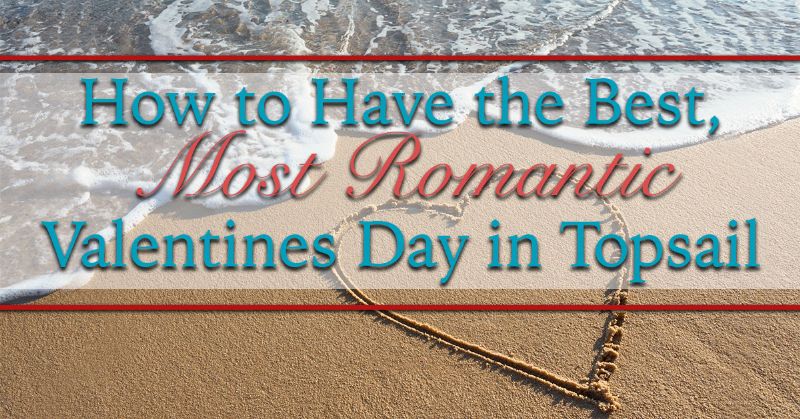 Red and pink roses. Rich, velvety chocolate. The scent of spring in the air. Bubbling champagne. The twittering of birds. What does all of this herald? Why, Valentines Day of course!
Are you ready for a brilliant, romantic weekend? (Who wouldn't be, whether it is Valentines Day or not?!) Topsail Island is one of the best places ever to have an exclusive, rejuvenating, much needed romantic getaway! Between the beauty of the Carolina coast, the serenity of the ocean, and the sweet and peaceful space that winter brings to the beach, Topsail is the ultimate destination for relaxation. To help you envision and create the perfect romantic getaway for you and the love of your life, we have compiled a guide to romance in Topsail!

Come Where More Than Diamonds Sparkle
What could be more romantic - more conducive to laughter and sweet moments - than a place where everything sparkles? No, we aren't talking about going to a European country where the domed rooftops are made out of gold. Instead, we are talking about enjoying more natural (and even more beautiful!) sparkle. In Topsail, the clarity of late winter skies leads to the most brilliant sparkle ever! Which the rhythmic, peaceful ocean only magnifies. (If you would like to read more about why the stars truly are their most brilliant in the winter, then click here!)
The first step to having the best, romantic Valentines Day in Topsail is to actually pick Topsail as your celebration location! After all, what could be more romantic than some of the most brilliant stars of the year reflected in both the ocean and the eyes of the love of your life?

Reserve Yourself More Than a Room

To truly create romance you need more than the right location. You need space. After all, there is nothing romantic about listening to your neighbors on the other side of a thin wall, or trying to set the mood while you can hear children screaming along a hallway. When you pick one of our gorgeous and private rental homes, you are reserving more than a room. More than a house even. You are reserving yourself the space to create romance and rekindle the flames of love…with the love of your life. Something that will make the rest of your life more beautiful and more enjoyable.

Stay Exclusive
Continue the private and exclusive them this Valentines Day in Topsail with a dinner for two. Literally…a dinner just for the two of you. Ditch the restaurants this year. Instead, cook a simple but romantic dinner in one of our fully equipped kitchens. Open a bottle of wine. Put soft jazz music on your iPod. Turn the lights down low. And fully relish the evening without having to feel self-conscious knowing the couple at the next table are staring at you (and without being interrupted by that couple's loud arguments with the waiter who then turns and spills ice water all over your lap because he is so flustered).

Set the Stage
Once in your rental home, truly set the stage for romance. Turn on the soft, romantic tunes. Leave only a few, select lights on. Light scented candles that will bring flickering, soft light to your space (and that will indulge your nose!). (Just remember to watch the candles while they are on and blow them out before you leave the room!) Long stemmed red roses are a must. And chocolate. But only the best chocolate! It is the little things that set the stage for romance and bliss!

Give the Best Gift Ever
Of course, you will want to give your love a gift. What are you thinking? Diamonds? All the chocolate you can find? Hundreds of roses? A book? A personalized jewelry set? All of these are lovely gifts for your love! However, there is one gift that tops all of those. And that is time. That is right! Time with you. And JUST with you. No kids. No neighbors. No responsibilities. Just the two of you, enjoying each other, talking with each other, and building the connection and memories that you need to keep your marriage life strong.
We can't wait to see you here in Topsail, making your life more wonderful for years to come! Book your romantic weekend getaway with us now, though, before this special time passes you by!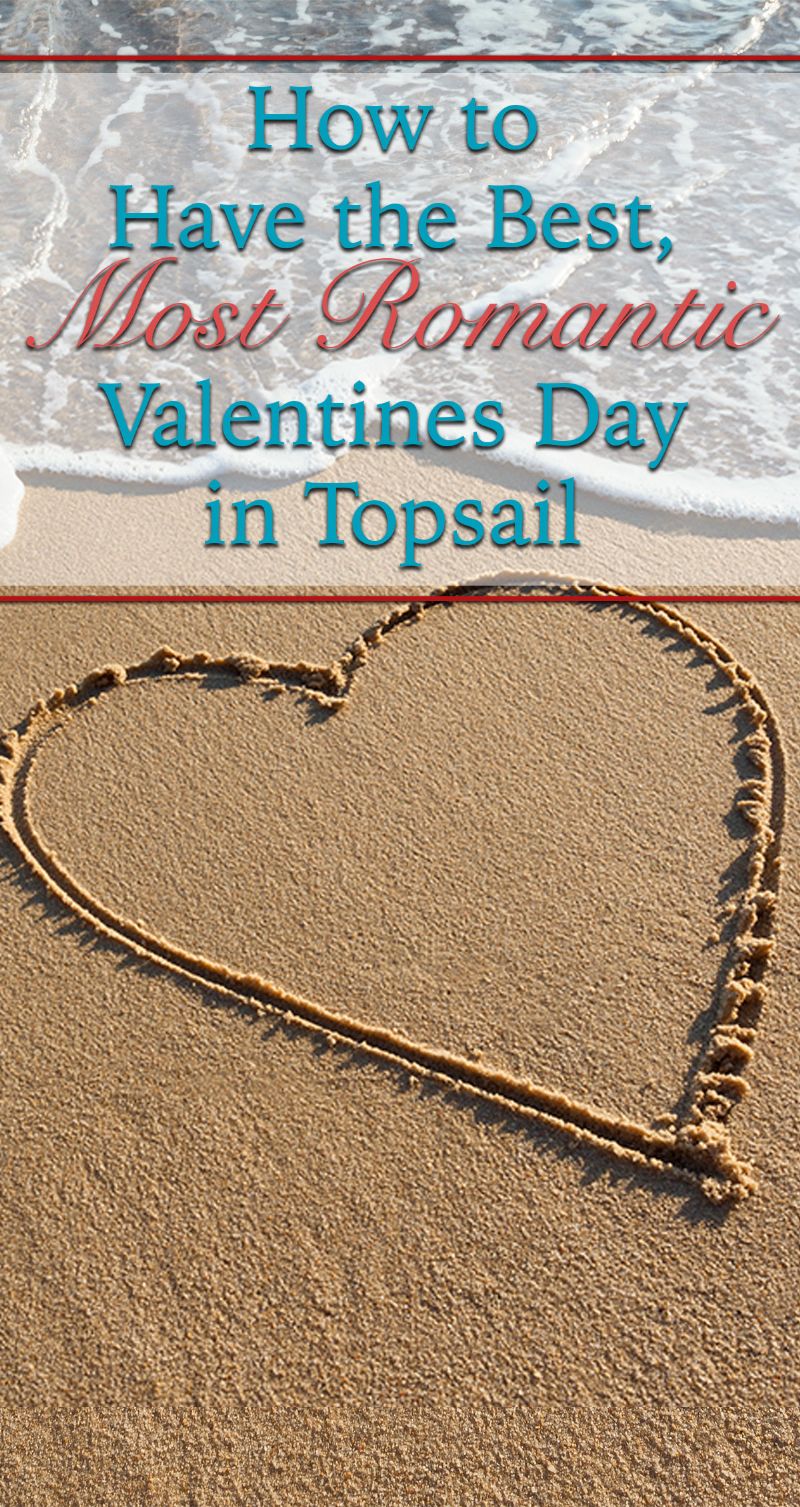 Comment on this post!