---
You Need This Complete and Ultimate Pre-Vacation Checklist
Posted On Monday, January 21, 2019
---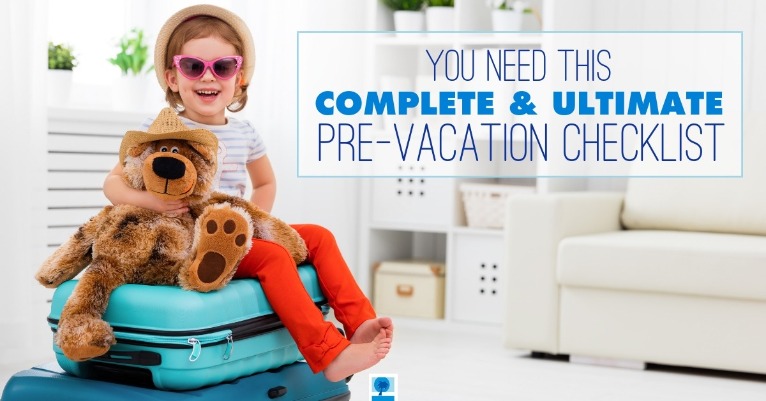 ** This blog was updated for relevancy and content in April 2022 **
There is nothing like the anticipation you feel when a long-planned vacation is just around the corner!
You smile thinking about the new adventures you'll have with those people that mean the most to you. You imagine new foods you will try, fun shops to explore, and most importantly, you can't wait to just relax.
Here at Island Real Estate, we understand that with all this excitement, it can be easy to forget essential items as you pack your bags. Very often, people forget to tie up loose ends around their home as well, so we have created the Ultimate Pre-Vacation Checklist to help!
ULTIMATE PRE-VACATION CHECKLIST
Click here to download our Printable PDF Pre-Vacation Checklist!
Your Home:
Clean your home so it's nice and neat before you leave for vacation. We're not talking a deep clean where you're scrubbing the floor on your hands and knees, just clean enough where you're not dealing with a messy house when you come home from a great vacation. You'll likely be tired from traveling and you'll have to bring your luggage and new vacation purchases inside and it's just so much better if you're starting with a clean home. We all know that unpacking is the worst part about vacationing, so do yourself a favor and make it as smooth and easy as possible.
Think about your home security.

Make your home look "lived in" while you're enjoying your relaxing Topsail Island getaway. A break-in is more likely to happen when your home looks unoccupied. Try lights on timers, for example.
It's always a good idea to notify a family member, friend, or close neighbor of your travel plans. Not only can they keep an eye on your home and collect your mail, but it's also just a good idea for someone else to know your plans in case of a major emergency.
Lock your windows and doors and set the security alarm if you have one.

Secure your valuables in a safe place. Get creative and put your valuables in a place where no one would think to look if your home was robbed.

Take out the trash and clean out the fridge. No one wants to come home to a stinky home, so make sure you clean your refrigerator out a day or two before your departure, take the trash out, and put baking soda down your garbage disposal if you have one.
Set your thermostat. You may want to set your thermostat to a higher or lower temperature than usual (depending on the time of year) so your heat or air isn't running constantly for no reason while you're away (unless you have pets, that is!).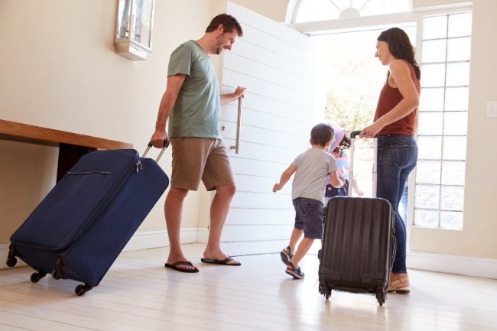 Your Vehicle
Check basic car maintenance items a week or two before your trip. Change the oil, refill the windshield wiper fluid, check tire pressure, look for any visible tire issues and also check your spare. Check under the hood for any visible issues, and pay attention when your car is parked on concrete. Did it leave a puddle? Unless it's water (normal), you'll want to get that checked out. Take a look at the dash and make sure no warning lights are on and verify all lights and the horn are in working order. We know your family's safety is your top priority and we don't want you to forget a thing - or get stuck on the side of the road. Consider purchasing Travel Insurance, which will cover several scenarios such as a popped tire.
Pack some snacks in a cooker for the car ride. This will save you time and money by not having to stop at convenient stores. If you are traveling with small children, it is smart to pack a bag filled with toys, books, or whatever will keep them occupied. Nothing is worse than a screaming toddler on a road trip.
Any vehicles that you are leaving at home should be cleared of valuables, locked, and stored in the garage if you have one. Alternatively, you could leave a vehicle in your driveway or yard to look like someone may be home.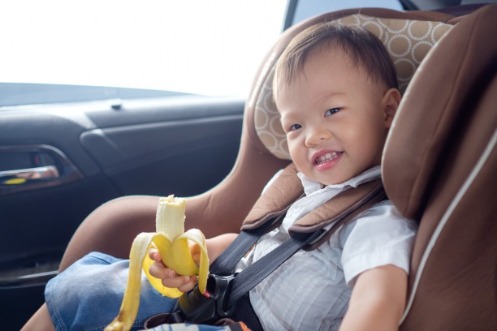 Packing Up
Print a separate checklist for each family member.
Don't forget special toys and blankies for small children.
Remember the essentials: Your purse or wallet, ID's, credit cards, and all documents related to your trip, clothing (don't forget pajamas), underwear, socks, necessary medications, and all basic toiletry items. Worried you'll forget your toothbrush and toothpaste? Buy new ones and go ahead and pack them so it's one less thing to worry about the morning of your departure. It's a good idea to find out ahead of time whether or not your vacation rental supplies toilet paper and paper towels as well so you can plan for that if needed.
Pack a First Aid Kit. Read this blog to learn exactly what you need!
Don't forget chargers! We hope during your fantastic Topsail Island vacation, you'll unplug from your devices and just relax. But of course, we understand wanting to keep in touch with family and friends, so make sure you pack all of your electronic devices and their chargers.
This blog has FANTASTIC, detailed advice about what to pack for a Topsail-Island specific vacation. There are some really great tips in the blog about how to pack for the vacation rental.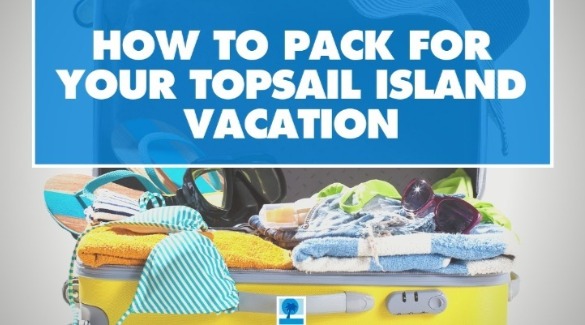 Make sure pets are cared for at home. Before you embark on your wonderful Topsail Island vacation, don't forget to make arrangements for your beloved pets. Consider boarding your pets at a reputable facility for peace of mind or ask someone you trust to keep a check on them. Make sure you give clear instructions on any medications and feeding schedules and that you leave everything (food, water, bowls, leash, collar, medications, etc.) out and in plain sight for whoever will be caring for your pets.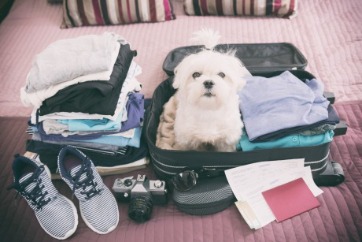 We hope this
Ultimate Pre-Vacation Checklist
is everything you need to prepare and pack for a stress and worry-free Topsail Island Vacation. Print out the checklist, share it with everyone going on vacation with you, and we'll see you relaxing on the beaches of Topsail Island very soon.
Comment on this post!