---
You Need This Complete and Ultimate Pre-Vacation Checklist
Posted On Monday, January 21, 2019
---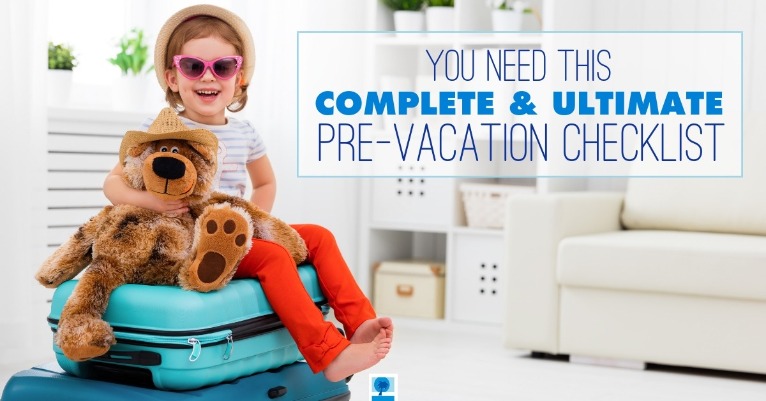 There is nothing like the excitement and anticipation that comes when a long-planned vacation is just around the corner. You smile thinking about all the fun, new adventures you'll have with those that mean the most to you, the new foods you'll try, shopping, and most importantly- you can't wait to just relax. Here at Island Real Estate, we know with all the excitement (and sometimes last-minute packing), it can be easy to forget essential items. Often people forget to tie up loose ends around their home as well, so we have made the Ultimate Pre-Vacation Checklist to help ensure you don't have a worry in the world on your next amazing Topsail Island vacation.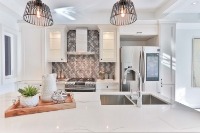 We recommend a week before your departure to start cleaning your home. Now we're not talking a deep clean where you're scrubbing the floor on your hands and knees, just clean enough where you're not dealing with a messy house when you come home from a great vacation. You'll likely be tired from traveling and you'll have to bring your luggage and new vacation purchases inside and it's just so much better if you're starting with a clean home. We all know un-packing is the worst part about vacationing, so do yourself a favor and make it as smooth and easy as possible.
Most people think about the security of their home when leaving for an extended period of time, which is a valid concern. A break-in is more likely to happen when your home looks unoccupied. Although there is never a guarantee to completely safeguard your home at any time, there are things you can do to help make your home look "lived in" while you're enjoying a relaxing Topsail Island getaway. First of all, it's always a good idea to notify a family member, friend, or close neighbor of your travel plans. Not only can they keep an eye on your home and collect your mail, but it's also just a good idea for someone else to know your plans in case of a major emergency.
Our next tip may be a no-brainer, but you'd be surprised how many times this is forgotten rushing out the door, excited to be on vacation. Make sure you lock your homes windows and doors and set the security alarm if you have one. We've all been driving in the car and thought, "Did I lock the door?" Make yourself a note somewhere that you'll see it or use our printable checklist, so you don't forget this important security measure. A great way to help your home looked "lived-in" is purchasing a few light timers and putting them in two or three rooms throughout your home so when it gets dark, a few lights are on and it appears the home is being used. Also, don't forget to secure all of your valuables in a safe, un-obvious place. Get creative and put your valuables in a place where no one would think to look if your home was robbed.
Lastly, we have a few housekeeping tips. Let me tell you a little story. Recently my family and I went on an amazing, week long vacation. Before we left, I had my home in tip-top shape, but I forgot one thing. The toilet water in my half bathroom always stays at a lower level and I forgot to throw some baking soda in there (or add more water) and let me tell you… A few days after we had gotten home, the bathroom remained unused and the water level had dried up while we were on vacation and all of a sudden it smelled so awful. Like rotten cabbage. I quickly realized what had happened and took care of it and haven't made that mistake again. The moral of the story is if you have a toilet with a lower water level or if you will be gone an extended amount of time (more than two weeks), pour extra water into your toilet or throw some baking soda in the bowl. You will thank me. If you are worried about the possibility of a water leak, you could even choose to cut off your main water supply line.
No one wants to come home to a stinky home so make sure you clean your refrigerator out a day or two before your departure, take the trash out, and put baking soda down your garbage disposal if you have one. It's also a great idea to set your thermostat to a higher or lower temperature than usual (depending on the time of year) so your heat or air isn't running constantly for no reason while you're away. You will also want to test each smoke detector in your home for proper function and replace any old batteries if necessary. You know the old saying, "better safe than sorry."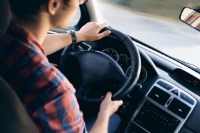 If you will be traveling in one of your personal vehicles, we recommend giving it a check-up a week or two before your vacation. Change the oil if it's time (about every 3,000 miles), refill the windshield wiper fluid, check the tire pressure in all four tires, look for any visible tire issues and also check your spare, check under the hood for any visible issues, and pay attention when your car is parked on concrete. Did it leave a puddle? Unless it's water (normal), you'll want to get that checked out. Take a look at the dash and make sure no warning lights are on and verify all lights and the horn are in working order. We know your family's safety is your top priority and we don't want you to forget a thing- or get stuck on the side of the road.
We recommend packing a snack bag or cooler for the ride if you have a long distance to travel. This will save you time and money by not having to stop at convenient stores. If you are traveling with small children, it is a lifesaver to pack a bag filled with toys, books, or whatever will keep them occupied. Nothing is worse than a screaming toddler on a road trip.
Any vehicles that you are leaving at home should be cleared of valuables, locked, and stored in the garage if you have one. Alternatively, you could leave a vehicle in your driveway or yard to look like someone may be home.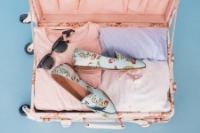 If you are a mom, you know packing for vacation means packing for the whole family. With so much to remember for everyone, it can be overwhelming. We highly suggest using our Ultimate Pre-Vacation Checklist printable for every member of the family. If you have small children who are attached to certain toys or blankets, make sure you write that in on the checklist. We all know how horrible it is to be away from home when your toddler starts screaming for their favorite animal that you forgot to pack. Yikes.
Packing the basic essentials should be your first priority. Your purse or wallet, ID's, credit cards, and all documents related to your trip, clothing (don't forget pajamas), underwear, socks, necessary medications, and all basic toiletry items. Worried you'll forget your toothbrush and toothpaste? Buy new ones and go ahead and pack them so it's one less thing to worry about the morning of your departure. It's a good idea to find out ahead of time whether or not your vacation rental supplies toilet paper and paper towels as well so you can plan for that if needed.
Anytime you're traveling, it's a great idea to have a First-Aid kit packed and ready to go. You never know when you'll need it and it's best to be prepared. Not sure what to pack in it? Check out this guide to packing the ultimate First-Aid kit.
We hope during your fantastic Topsail Island vacation, you'll unplug from your devices and just relax. But of course, we understand wanting to keep in touch with family and friends so make sure you pack all of your electronic devices and their chargers.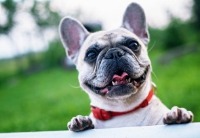 Before you embark on your wonderful Topsail Island vacation, don't forget to make arrangements for your beloved pets. Consider boarding your pets at a reputable facility for peace of mind or ask someone you trust to keep a check on them. Make sure you give clear instructions on any medications and feeding schedules and that you leave everything (food, water, bowls, leash, collar, medications, etc.) out and in plain sight for whoever will be caring for your pets. If you would like to bring your dog along for the fun on Topsail, take a look at our vacation rentals that allow dogs.
ULTIMATE PRE-VACATION CHECKLIST
Click here to download our Printable PDF Pre-Vacation Checklist!
We hope this Ultimate Pre-Vacation Checklist is everything you need to prepare and pack for a stress and worry-free Topsail Island Vacation. Print out the checklist, share it with everyone going on vacation with you, and we'll see you relaxing on the beaches of Topsail.
Comment on this post!