---
10 Fantastic Reasons to Vacation on Topsail Island
Posted On Monday, May 20, 2019
---
☀️ This blog was updated for content and accuracy on February 22, 2021 ☀️
When planning a beach vacation, Topsail Island should definitely be on the top of your list! Why, you ask? Topsail Island is home to some of the most beautiful, peaceful, and least crowded beaches in North Carolina. There is plenty to do to keep the whole family happy and coming back for years. And, the three towns of Topsail Island are home to wonderfully comfortable and affordable vacation rentals.
Let's dive in and see what makes Topsail Island so special.
1. It's Less Crowded
Even during the busy season, Topsail Island just doesn't get as busy and crowded as most other beaches. You don't have to deal with thousands of other vacationers fighting for a spot on the beach. You won't find busy chain restaurants, tourist traps, or traffic congestion here. We've all probably been to a popular beach destination and experienced these things, and we know how they can quickly spoil a long-awaited vacation. When you vacation on Topsail Island, all you'll experience is peace and quiet. Your family can just relax and enjoy the beauty, peace, and serenity that make Topsail Island shine. Did you know that Topsail Island was named one of the "Best Little Beach Towns in America"?



2. It Offers Unique History
Most beach destinations were created to be just that – a place for vacationers. Topsail Island is unique in the sense that it wasn't originally designed to be a vacation destination. From the 1600's - 1700's, the coast of North Carolina was used as a hiding spot for pirates, such as the infamous Blackbeard (whose ship, The Queen Anne's Revenge, was found just up the coast from Topsail Island in Beaufort, NC). Local legend has it that Blackbeard buried gold treasure here on the island in a spot known as the "Gold Hole." You can read more about that here.
In 1940 North Carolina became home to Camp Davis, a military base located at Holly Ridge. During this time, there was a shortage of male aircraft pilots, so a great group of women stepped up and became pioneers for women pilots in the United States Air Force. These brave women became known as WASP (Women Army Service Pilots) and flew daring and dangerous operations such as towing aerial targets for anti-aircraft guns. 38 women sacrificed their lives during the WASP operations and played an essential role in developing the United States Air Force operations.
Not long after World War II ended, the United States Navy began testing rockets to be used in missiles, spacecraft, and jet propulsion through a secret missile program, right here on Topsail Island. It was named "Operation Bumblebee". Funny name - and you might be wondering how that name came to be! Well, aerodynamically speaking, bumblebees should not be able to fly. Their bodies are too fat and their wings are too small. Yet they fly perfectly well! Just like the bumblebee, the missiles of the time didn't look like they would fly, yet they did. Towers were built for rocket assembly and over an eighteen month period, 200 rockets were launched into the Topsail skies. Eventually, the military shut down the operation due to unfavorable weather patterns and increased boating traffic around the island, but its rich history can still be found across the island. These missile tests played a huge role in today's missile and aircraft development. Visit the Missiles & More Museum on your next Topsail Island vacation to learn more about Topsail's incredible military involvement.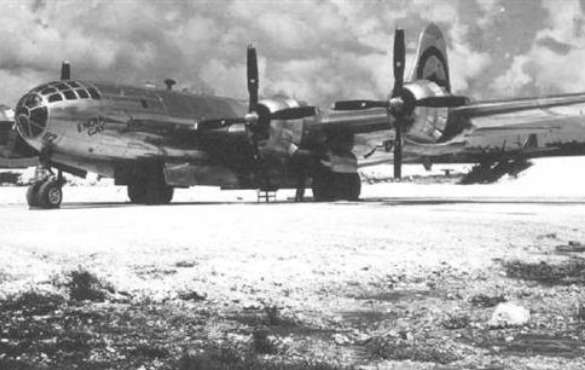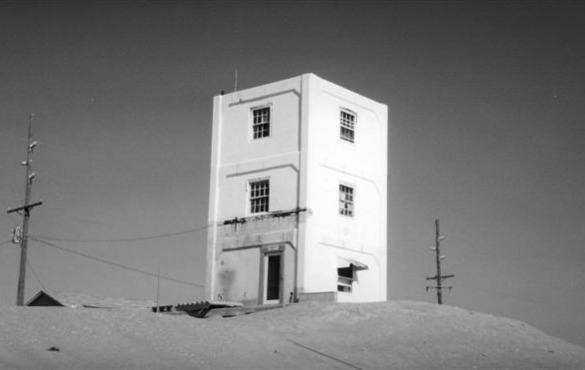 3. There's a Strong Sense of Community
Locals know a thing or two about community, and they want to keep Topsail Island just the way it is. Support of local industries (like fishing) and keeping a clean, family-friendly environment are both high priorities around here. It's these things that help preserve Topsail Island and keep it from becoming overly commercialized. Talk to any of the locals and you will quickly recognize a deep love, appreciation, and sense of pride for their beloved Topsail Island.


4. Fantastic Family-Oriented Activities
Going out and having fun are a huge part of a great family vacation, and there are many opportunities to do so here! Topsail Island offers a wide variety of family-oriented activities that everyone will enjoy.
The Topsail Escape Room is great for older kids, as you have to solve clues to escape the room before the time (one hour) runs out! This thrilling and exciting activity is an island favorite among guests.
Feel like doing a little fishing? Head over to the Seaview Fishing Pier! Bring your own rods and tackle, or stop by East Coast Sports for all your fishing needs.
If your children enjoy the beach as mush as you do, you can send them to day camp at Ecological Marine Adventures to learn all about the local marine eco-system!
Up for a little friendly competition? How about a round of miniature golf at Patio Playground!
If you or your kids would like to learn to surf, check the crew at On Shore Surf Shop out! They offer surf and stand-up paddleboard lessons.
No Topsail Island vacation is complete without a visit to the Karen Beasley Sea Turtle Hospital, where you can get up close and personal with these magnificent creatures.
(Check out websites for the most up to date information about hours and closures)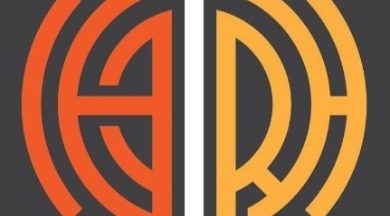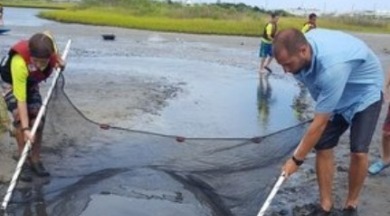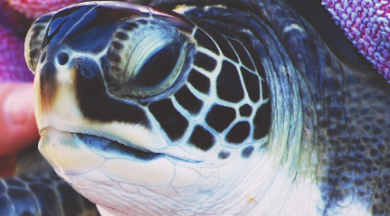 5. Delicious Restaurants
When you vacation on Topsail Island, chances are you're looking to enjoy at least one delicious seafood dinner! Not only do we have great seafood restaurants, but many other local choices as well. If you prefer to cook your own food at your Topsail Island vacation rental, check out Topsail Steamer, where you can customize your own low country boil, cook, and enjoy it in the comfort of your vacation rental! Alternatively, you could let Shuckin' Shack do all the work for you. Sears Landing is a local seafood institution that has kept locals and tourists coming back for years. Everyone loves a delicious, hot, cheesy pizza once in a while and Baked Pizza Co. is the place for that. If you're wanting a romantic evening out for just the two of you, give Ocean's Edge a try – enjoy your dinner oceanside with incredible views. And of course, a Topsail Island vacation isn't complete without a treat from Sugar Island Bakery or the Snow Factory. For the adults, you can also enjoy a great specialty craft beer at Salty Turtle Beer Co.


6. Local Wildlife
Make sure you bring your binoculars and camera when you visit Topsail Island! Our local wildlife is not to be missed! Enjoy dolphins splashing in the ocean, as well as a wide variety of birds, crabs, and other marine life. You may even see a shark or two below the fishing pier or a washed-up jellyfish on the beach. Be sure not to touch it though, since they can continue to sting (and hurt you!) long after they die. If you are lucky, you may find shark teeth (several Megalodon teeth have been found on Topsail shores!) or a sand dollar. Please note that if you find a purple sand dollar, it is still alive and we ask that you gently place it back where you found it. Although we want you to enjoy our wildlife as much as possible, your safety is our top priority. Please do not get close to the animals, as they are wild and unpredictable.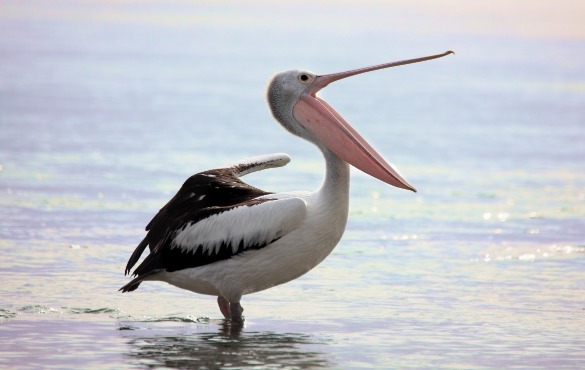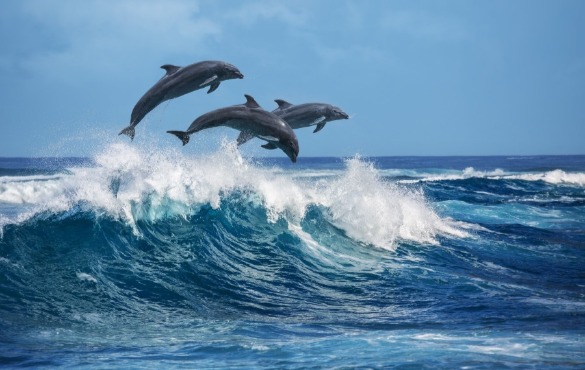 7. Unmatched Beauty
If you've never experienced the beauty and serenity of Topsail Island, you are missing out! We take pride in keeping Topsail Island as natural and beautiful as possible through protection and education. Our locals are devoted to preserving Topsail Island so it can be enjoyed for generations to come. Our little island is one of many barrier islands along the East Coast that act as a form of protection to the mainland during storms. Without barrier islands, mainlands would sustain more significant damage during hurricanes and storm surges. Barrier islands also help reduce the effects of naturally occurring erosion.


8. Slower Pace of Life
We can't think of a better place to kick back, relax, and just enjoy life than Topsail Island! During your stay here, you will notice that things just seem a little more "chill." There are no big-city horns honking or traffic jams. No crowded streets, and no massive buildings overshadowing the skyline. Just local businesses and beautiful beaches. If you're looking for the perfect family vacation spot, you've found it!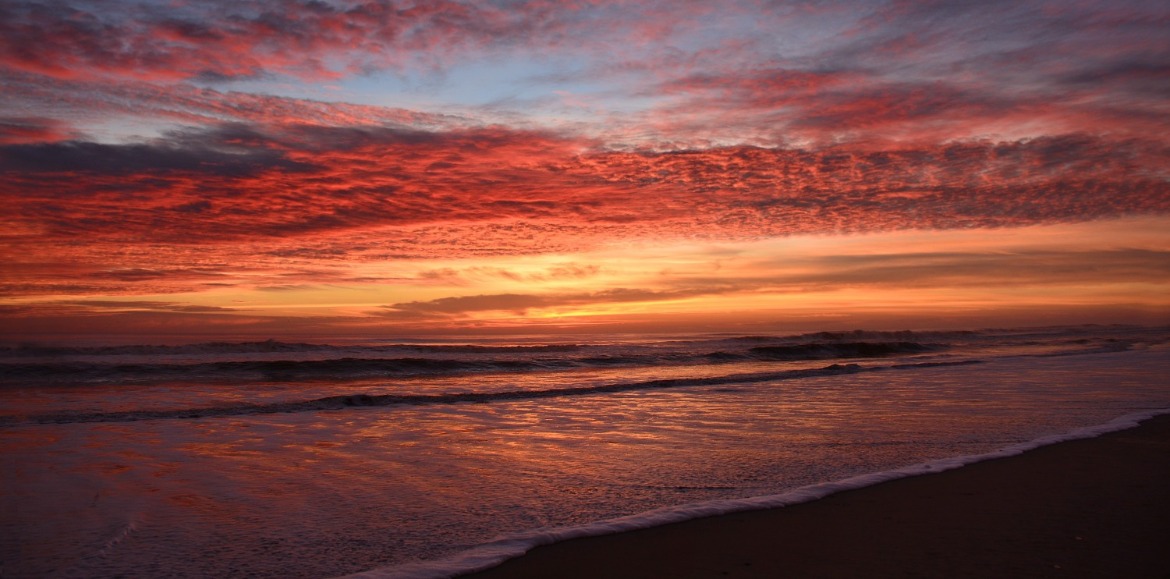 9. Dog-Friendly Community
More and more people are vacationing with their dogs these days, and Topsail Island makes it easy to do so. Pups on vacation are welcome here on the island, but be sure to read and follow the towns doggie beach rules for everyone's safety. There are several dog-friendly parks as well as veterinarians and grooming salons, should you need such services during your vacation. Finding a great vacation rental that allows dogs is a breeze! Click here to view our paw-approved vacation rentals.


10. Large Selection of Amazing Vacation Rentals
Sprinkled all across our island are tons of amazing vacation rentals, just waiting to host your vacation! Island Real Estate offers a wide variety of rentals and can accommodate almost any need – whether you prefer oceanfront, a property with a swimmig pool, have a large or small group, or have a certain budget in mind. Visit our website to view our rentals or give us a call at 910-328-2323 to start planning your Topsail Island vacation today!
We hope by now we've won you over and you can't wait to experience the magic of Topsail Island for yourself! Our island is so special and unique, full of welcoming people and plenty to do. Your family is sure to love every second spent here.
What Do You love about topsail Island?
Leave us a comment, we'd love to know!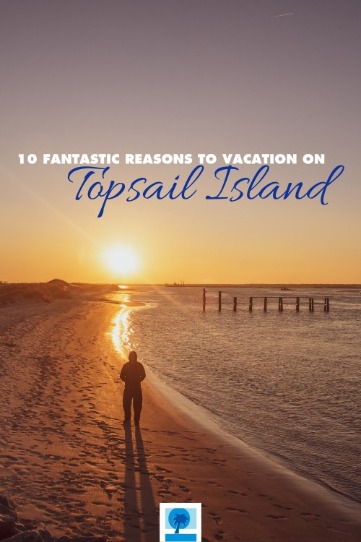 Comment on this post!