---
Fishing Topsail Island - A Guide For Beginners
Posted On Monday, October 19, 2020
---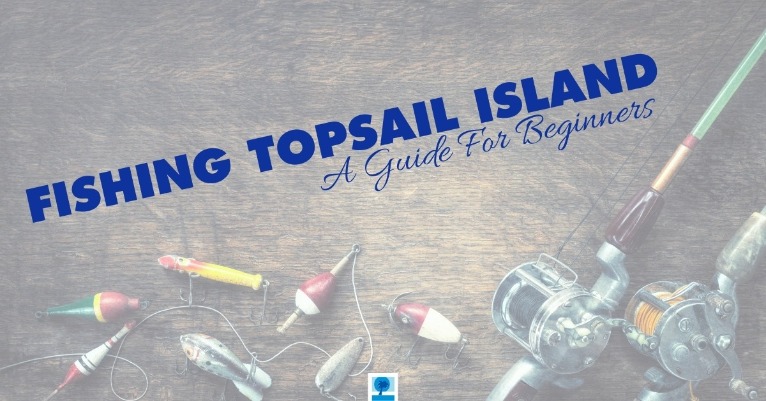 Topsail Island is known for great fishing!
Since we have so many winding streams, inlets, sounds and of course – the Atlantic Ocean – fishing here is always an adventure. If you are totally new to fishing in general or just new to fishing while visiting Topsail Island, here are the basics: where to fish, where to rent or buy gear, and how to prepare your catch for a delicious meal.
What you need
Fishing isn't as complicated as you might think. Here's what you need to wet your line:
🐟 Fishing License - All fishermen (age 16 years and older) are required to have a fishing license while fishing in North Carolina. No license is required if you fish from a fishing pier, so this is often the best option for a beginner. Learn more.
🐟 Fishing Gear - You need a rod & reel combo, lures, bobbers, and maybe a net. Learn more.
🐟 Bait - Ask the tackle shop what bait works best for the area and season to ensure a successful day.
🐟 Sunscreen, water & snacks
🐟 Patience - Enjoy the day!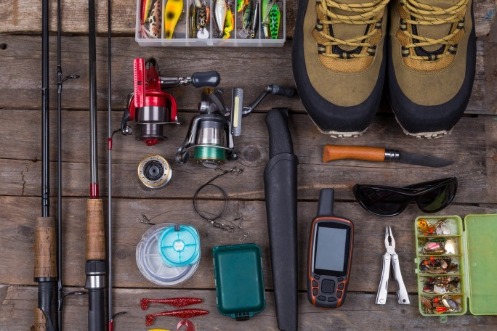 Where to rent gear
Don't have your own poles & tackle? No worries!
There are several great bait & tackle shops around Topsail Island.
North Topsail Beach:

🐟 The Sea View Pier – 910-328-3172
Surf City:
🐟 East Coast Sports – 910-328-1887
🐟 Herring's Outdoor Sports – 910-328-3291
🐟 Surf City Ocean Pier – 910-328-3251
Topsail Beach:
🐟 Jolly Roger Pier – 910-328-4616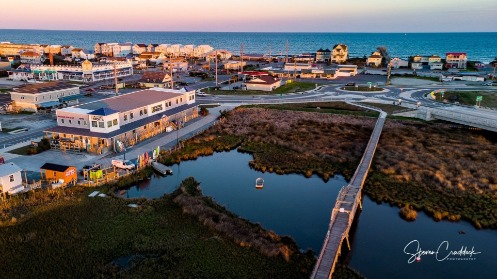 Where to fish
You can fish from a pier, a boat, a kayak, a dock, or even from the shore.
** be sure to check ahead for COVID-related closures & rules **
🐟 The 3 Piers: Perfect for beginners. The piers will include your fishing license with pier access. They have great little rental shops for gear, and provide fish cleaning stations. Choose from the Sea View Pier, Surf City Pier, or Jolly Roger Pier.
🐟 Dock of your Vacation Rental: What could be easier! If you rented a home that includes a private dock, just walk down and drop a line. Try a home like Golden Sunsets, with a dock on the sound.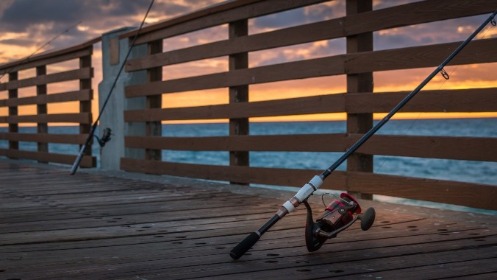 🐟 A charter boat: Topsail Island is home to several charter companies that you can reserve for a fishing adventure you will never forget. Click here to find out more about our local offerings.
🐟 Soundside Park in Surf City: Enjoy plentiful parking, restrooms, a lovely park setting and some pretty great fishing.
Read more: 5 Fabulous Fishing Spots in Topsail That Will Make You Smile

Enjoy your catch
You caught a fish. Now what?
You have a couple of options here, depending on your fishing hopes & dreams.
🐟 Throw it back in. Many kids are fans of the old "catch and release" version of fishing. Just make sure you get that hook completely out before releasing Nemo back to the sea!
🐟 Clean it & eat it. Step one for this is to make sure you bring a bucket (or cooler) and ice on your fishing adventure. You don't want fish sitting in the hot sun! Next, find a fish cleaning station, either at the pier or there might be one at your vacation rental (learn how to clean a fish). Finally, impress your family with an amazing meal you caught yourself!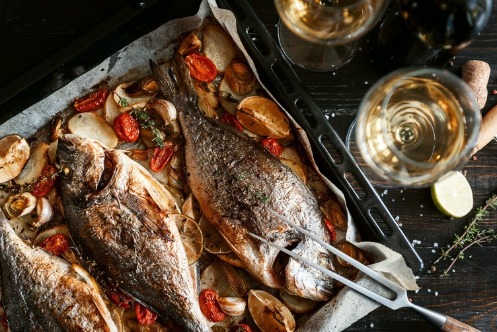 It's so fun to try something new while you are on vacation, and fishing is an activity that will entertain (most of) the family. If you do decide to catch and release your scaly little friends but still want seafood for dinner, may we recommend trying one of Topsail Island's fabulous local restaurants? No guts, all glory!
See you soon, right here on Topsail Island.
Comment on this post!