---
6 Vacation Rental Secrets That Make Cleaning a Breeze!
Posted On Monday, November 5, 2018
---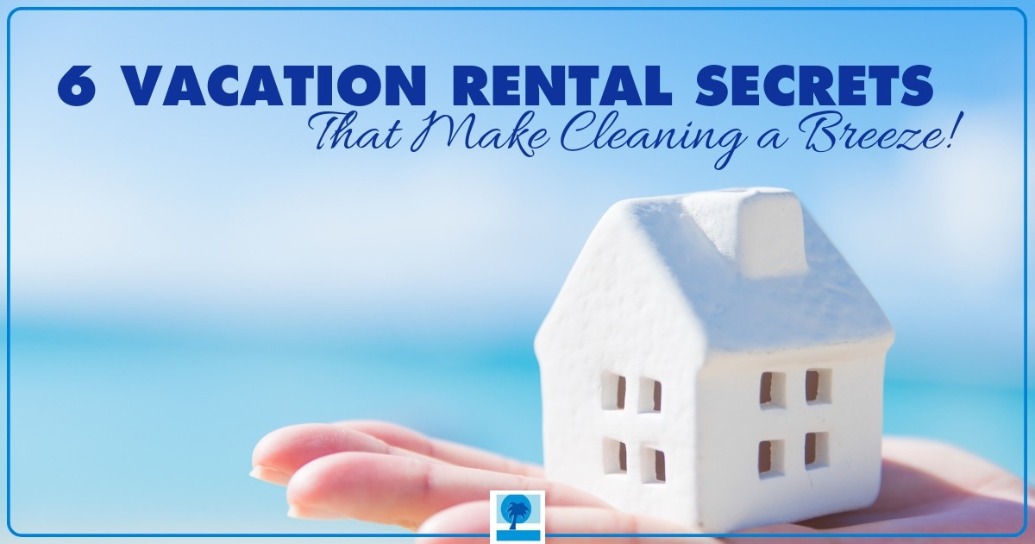 Just like standard hotels, cleanliness is very important in the vacation rental industry. Maybe even more so, because in a vacation rental there are usually several bedrooms, plenty of bathrooms and a kitchen to contend with, not to mention the sand and other tidbits dragged in on a daily basis!
Our professional cleaners need to make their job as easy and streamlined as possible, and many of our Island Real Estate vacation rentals employ the strategies below. Here are six decorating and design hacks that will make cleaning YOUR house quicker and easier, too!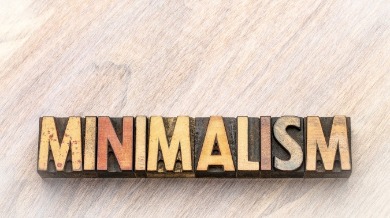 By keeping your home simple and stocking only what is truly needed, you create a space that is easier to clean and more enjoyable as well. No one likes digging through kitchen cabinets for a certain pot or plate, and do you really need 16 coffee mugs? Pare down your dishes, towels, and home decor items for a more streamlined home. If you are truly worried about running out of something, use an extra closet (or under the bed storage) to keep extra items on hand. You might be surprised that you never use them.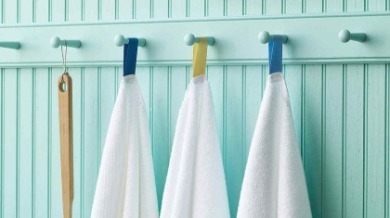 Have you ever noticed that most hotels and vacation rentals use only white sheets and towels? This isn't by accident! White is easily washed and bleached as needed, and doesn't show wear and tear as quickly as colored fabrics. If you are worried about mixing up towels with family members, try sewing a different colored button or ribbon onto the corner of each one to keep them straight. You can also assign a designated hook to each person. Here is a cute tutorial for towel ribbons!
Shower curtains need to be washed frequently, especially the liners! There is nothing worse than seeing black spots of mildew growing on the inside of a curtain. We love the
Hookless
line of shower curtains often used in vacation rental properties. They are easy to pop on and off the shower rod, unlike the clip styles that break your nails and make your arms hurt! Some even have a snap system so you can wash the liner section even more often. If you already have a shower curtain you love, try swapping out the liner for a water-repellent
fabric liner
(instead of plastic).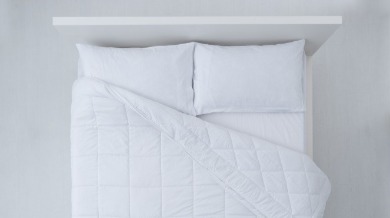 Unless you have a commercial-grade washing machine, comforters just aren't a practical solution for a vacation rental (or any bed that hosts various guests). A high-quality duvet and duvet cover is a more practical combination because the lightweight cover can be washed easily. Some people are intimidated by the process of changing a duvet cover, but it's really not hard once you get the hang of it. Try
this popular technique
, and we also like to use
duvet clips
to keep everything in place. Alternatively, you can layer a washable blanket with a simple bedspread or quilt. These are also much easier to wash after each guest than a bulky comforter! Don't forget waterproof protectors around the entire mattress and all pillows for top scores.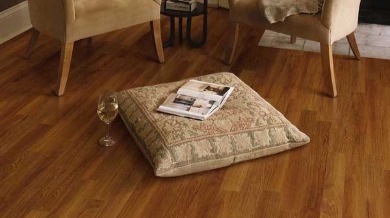 Vacation rental owners know that it's worth it to invest in quality hard flooring (we love the new luxury vinyl plank options!) and easy care, wipeable counters and furniture in high-traffic spaces. This is true in your home, too! While carpet is cheaper to install, it holds dirt and stains and needs to be replaced more often. Hard flooring is a great investment in any home. For counters, we love the durability of quartz and the affordability and look of laminate.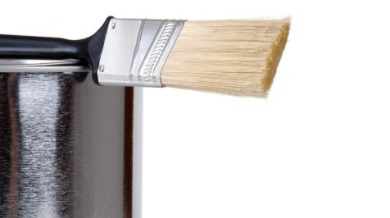 Semi gloss or satin paint are the best choices for our vacation rentals because they are the easiest to clean. While flat paint is easier to touch up, semi gloss and satin are more "scrubbable". A little dish soap, water, and a clean rag can make quick work of dirty walls and trim. These finishes also tend to have a more luxurious sheen than flat paint, which makes your space more cozy and inviting.
Some other suggestions include leaving a cordless stick vacuum within easy reach, especially if you have pets or kids running around. We also like to use baskets and bins to corral items. Try a basket for shoes near the door, another for blankets near the couch, and a little one on the coffee table for remotes.
Our Island Real Estate beach house owners and staff love using these tricks to keep our rentals clean and bright.
did you find these tips helpful for your own home?
Please share this post with friends!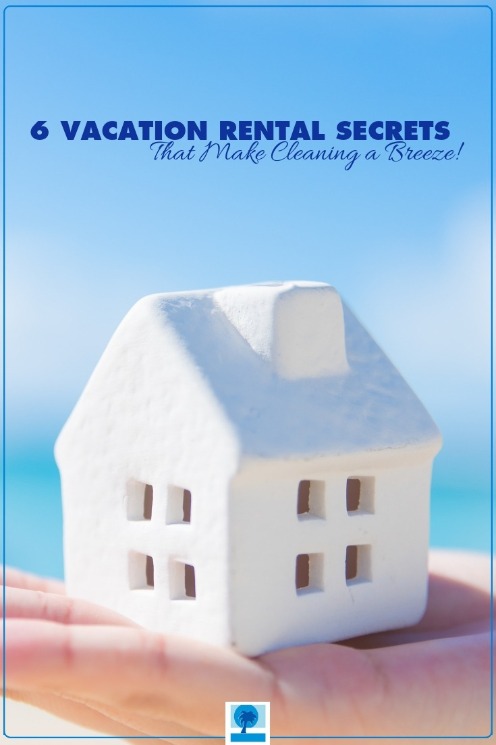 Comment on this post!