---
Discover Dog-Friendly Topsail Island Vacation Rentals!
Posted On Monday, February 7, 2022
---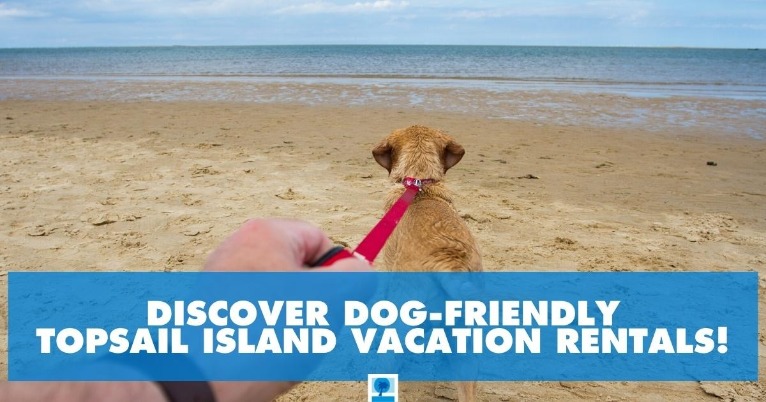 Topsail Island is very dog-friendly! We have awesome bars, restaurants, coffee shops and trails that welcome well-behaved dogs and their owners.
But ... where to stay? No worries! Island Real Estate has several dog-friendly Topsail Island vacation rentals you will love. In this blog, we will explain how to rent one and list some of the do's and don'ts you need to know.
Do ...
🐾 ... bring pets who are well-behaved, not destructive, and house-trained.
🐾 ... bring all of their gear, including leash, food, bowls, bed, crate and toys.
🐾 ... equip your dog with an up-to-date ID tag, featuring an easy to read phone number.
🐾 ... clean up after your pets.
🐾 ... abide by the rules of the beach (dogs must be leashed at ALL times).
🐾 ... look closely at the rental description before you book! Some homes only allow dogs up to 30 lbs, while others only allow one (and you might have two).
Don't ...
🐾 ... leave your pet alone in the vacation rental too often. Lots of walkies and playtime will enhance her trip.
🐾 ... allow your dog to sleep on the beds or couch, especially if he is wet or sandy!
🐾 ... bring a dog to a vacation home that does not allow pets. You will be subject to immediate eviction.
🐾 ... bring an undeclared pet when you sign your contract, even to a pet-friendly home. You will be fined $500 per pet.
🐾 ... worry if you have an emergency, we have several excellent pet clinics.
🐾 ... forget that the usual fee to bring a pet on vacation is $150 per dog.
Check out these pet-friendly rentals: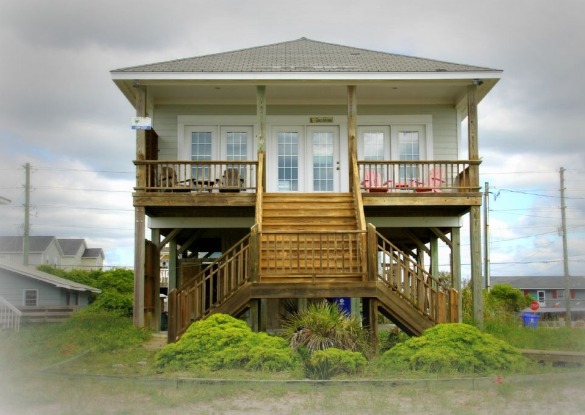 Giddy's Getaway
North Topsail Beach / 2BR / 2BA
Practically oceanfront, this home gives you the best of the beach without the direct access price.

🐾 Small dogs under 30 pounds allowed with a pet fee.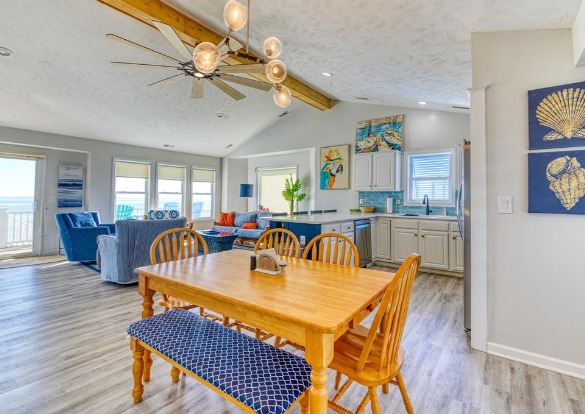 Naughty-Cal By Nature
Surf City / 4BR / 3BA
This private oceanfront beach cottage has steps right down to the beach. This home has all the bells and whistles. It comfortably accommodates up to 11 family and friends.

🐾 Pets under 25 Pounds allowed with pet fee.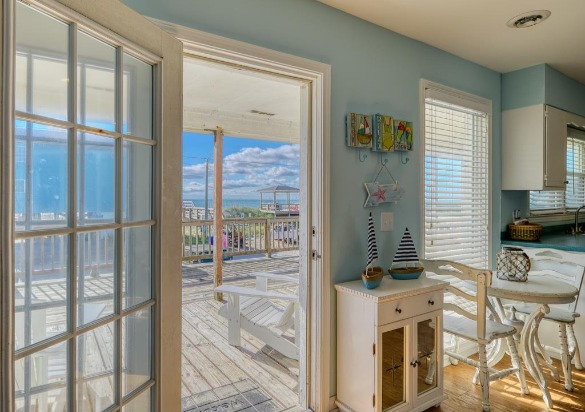 The Great Escape
Surf City / 3BR / 2BA
The Great Escape is a beautiful home in the heart of Topsail Island! Just steps from the beach, you will spend all of your time on the beautiful deck or lounging around in the clean and comfy indoor spaces.

🐾 Pets are welcome with a fee.

Our Pet Policy:
"Properties that do not allow pets prohibit pets of any kind anywhere on the premises. Guests found with a pet on the premises of a property that does not allow pets will be subject to immediate eviction. Pets found on properties that allow pets but where pet is undeclared and the pet fee is unpaid shall be charged $500 per pet. Pets are welcomed in some properties: they are marked with a paw print . However, an additional $150 pet fee plus tax will be charged in "pet friendly" cottages."
Comment on this post!