---
Easy Beach Inspired Crafts That Are Sure to Impress!
Posted On Sunday, November 1, 2020
---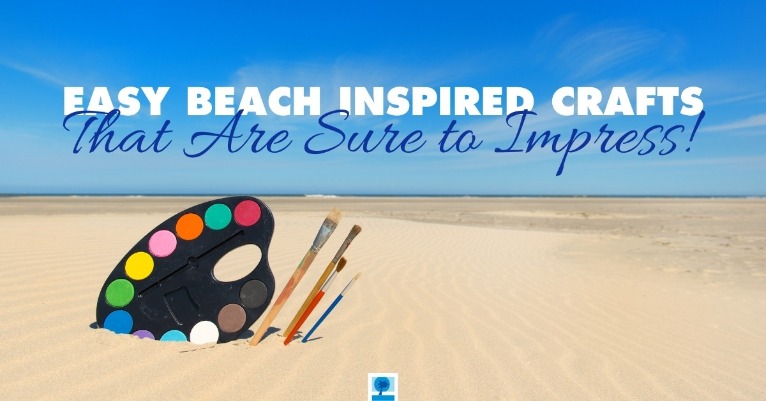 If you love the beach AND you love to craft, this blog is for you.
Here are a couple of crafts that are easy, don't require special materials, and are fun to create. Do you have an upcoming visit to Topsail Island already planned? Think ahead. While you are here, be sure to collect seashells, driftwood, sand dollars and more for your beachy creations. If you aren't going to be at the beach any time soon, no worries! A lot of these items can be found at your local craft store or Walmart, and some are right in your own backyard!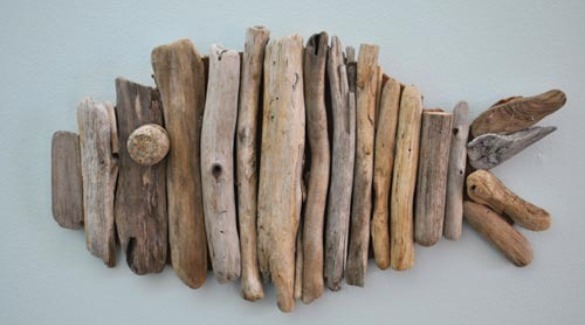 Driftwood Fish
We love the simplicity and rustic feel of this simple craft. You can use real driftwood collected around the sounds and inlets of Topsail Island, but you can also use wood you find around your own home!
Materials needed: Wood, hot glue gun, cardboard
Find detailed instructions at Creativeinchicago.com.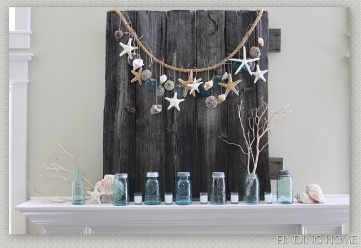 Seashell Garland
Dress up your mantel, front door, or the headboard of your guest room with a beautiful garland inspired by the sea. You could use anything you want for this craft, but this blogger chose starfish, seashells, and bits of blue glass to bring in the soft colors of the ocean.
Materials needed: Rope, twine, shells, glass
Find detailed instructions at Findinghomefarms.com.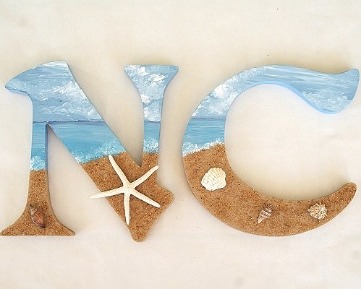 Beachy-Decorated Letters
Decorate just one letter or display an entire word ("BEACH", perhaps?) ... your own creativity is the only limit. You can use just about any medium to decorate your wood letters. Mod podge, paint, markers, shells and glue, sand, nautical rope and photos all come to mind.
Materials needed: Wood letter(s), decorations of choice
Find detailed instructions at completelycoastal.com.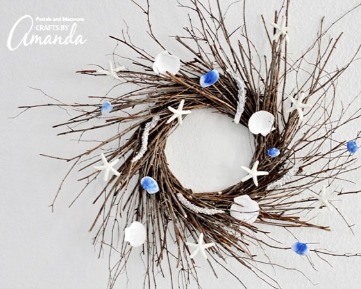 Coastal Twig Wreath
This may seem tricky to pull off (and if you don't want to create a wreath from scratch, feel free to buy a ready-made one at the craft store and start from there!), but it's really quite simple once you get started. Decorate your wreath using whatever coastal finds you have on hand, and choose your color palate to suit your home and tastes.
Materials needed: Twigs, cardboard, seashells and other decorations, twine, hot glue gun
Find detailed instructions at craftsbyamanda.com.
Abstract Painting of the Sea
This video will leave you mesmerized – and inspired to say, "hey, I could do that!". Watch as the artist uses just a few simple colors of acrylic paints and a palette knife to create a textured, soothing canvas with plenty of movement and beauty.
Materials needed: Canvas, acrylic paints, palette knife
Find the full video here: https://www.youtube.com/watch?v=dcb6dxECaT4
Feeling inspired? When you can't actually be at the beach, these beautiful, simple crafts will help you create a beachy feeling all year long in your own home. They are also perfect to give as gifts, so think of your beach-loving friends and share your creativity during the holidays (or any time).
Ready to visit Topsail Island again – to collect more shells, inspiration and memories? We've got you covered. Island Real Estate is so excited to host our guests year after year. Please contact us soon to plan your next Topsail Island vacation!
Comment on this post!