---
How to Dress Like A Topsail Local
Posted On Monday, July 1, 2019
---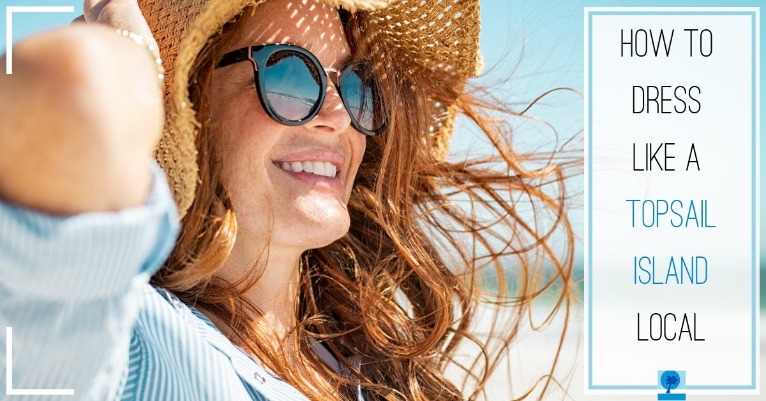 Summer is finally here and with Summer comes fantastic Topsail Island, NC beach vacations! Beach lovers- can't you almost hear the soothing sounds of the waves, smell the sweet salty air, and feel the cool ocean breezes? We know you can't wait for your Topsail Island vacay to get here, so we've got a little something to keep you busy in the meantime: shopping. Read on to get the scoop on dressing like a local and getting the most out of your Topsail Island getaway! P.S... if you don't already have your Topsail Summer vacation booked, click here.
Coastal living is all about simply enjoying the beach and everything it has to offer. You'll probably notice a more laid back vibe on Topsail Island than what you're used to and clothing choices typically follow suit. When vacationing at the beach, it's fun to dream about actually living there, so you may as well dress the part. Luckily, it's not difficult (or expensive) to dress like a Topsail Island local!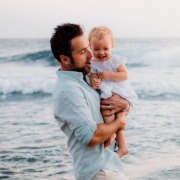 TOPS
When choosing what tops or shirts to wear during your Topsail Island vacation, think the three "C's"- cool, coastal, calm. During the Summer it gets very hot (temperatures are often in the 90's!), so staying cool is your first priority. Choose fabrics that are thin and breathable. Colors such as blues, white, light brown, and light green all have the coastal feel we're talking about and are naturally cooler than darker colors (like black, dark brown, or red). Calming colors like the ones mentioned above will not only have you looking great and fitting in with the locals, but also help keep you mellow. Did you know the color blue has been proven to reduce stress? T-shirts are a great choice to keep you cool and in Topsail style as well! You can easily find t-shirts at many of our local businesses. Stop by East Coast Sports for quality men and women's casual clothing!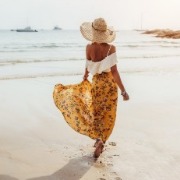 BOTTOMS
Ladies: Long, flowy skirts are so much fun at the beach and will help keep you cool compared to capri's or pants. You can have so much fun coming up with the perfect outfit for a night out! Choose thin materials, floral patterns, and bright colors for your skirt and you're ready to rock your beach vacation! Alternatively, shorts are always a great choice and light brown, khaki, and blue jean will always be in style.
Men: Bermuda shorts are always a great idea and almost anything goes in that category today! We love funky, coastal colors like light pink, blue, or orange. Or you can keep it simple with classic white or light brown/khaki. Bermuda shorts are great because you can easily mix and match them with different shirts for endless new outfit combinations!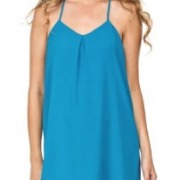 DRESSES
What better way to stay cool, fashionable, and keep the local vibe going that a great Summer dress? We love Summer dresses because they can be quickly thrown on and ready to go for a great night out on Topsail Island! With endless cuts and patterns to choose from, finding great dresses for your Summer vacay is a breeze! Be sure to check out
Sandy Toes Boutique
for fabulous and local boutique clothing, just like the gorgeous blue dress featured in the photo!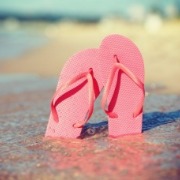 SHOES
Ask any local Topsail Islander and they're sure to tell you that flip-flops are the shoes of choice around here! It's fun to let your piggies be free and soak in the wonderful sunshine as well. Although some people may not be in love with them, Crocs are another excellent choice for functionality and dressing like a local. The great thing about Crocs is you can get them wet, dirty, or whatever. They are super functional and very hard to mess up.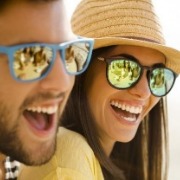 SUNGLASSES
With all the bright sunshine around here, sunglasses are a MUST. It's so important to keep your eyes protected from the harmful UV rays put off by the sun. The sun is especially dangerous to your eyes when you're out on the water enjoying adventures such as fishing, kayaking, or jet skiing. The suns glare off the water can really damage your yes and it makes it almost impossible to see. So cover up those baby blues (or browns or greens) with a pair of quality, polarized sunglasses and enjoy your vacation! Visit East Coast Sports in Topsail Island or On Shore Surf Shop in Surf City for beachy, protective sunglasses.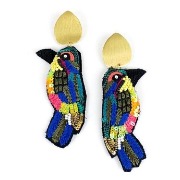 ACCESSORIES
When it comes to pulling off the perfect outfit, accessories can really make or break the look. Common Topsail Island accessory favorites include sun hats (or regular hats/visors for men) and coastal inspired jewelry. How adorable and fun are these beaded parrot earrings from Sandy Toes Boutique? We need a pair for sure!
Now that you know how to dress like a Topsail Island, NC local and where to find the best clothing goods, there's only two things left to do. Number one, book your vacation if you haven't already done so! Number two, go shopping! We can't wait to see you struttin' your stuff out on the beautiful beaches of Topsail Island.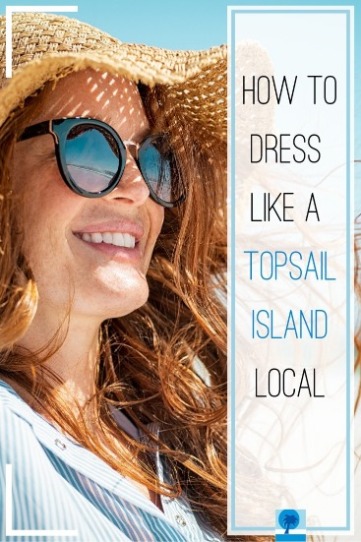 WHAT's YOUR FAVORITE "DRESS LIKE A LOCAL" TIP?
Leave us a comment and let us know!
Comment on this post!