---
How to Entertain Your Family on Topsail Island
Posted On Monday, May 6, 2019
---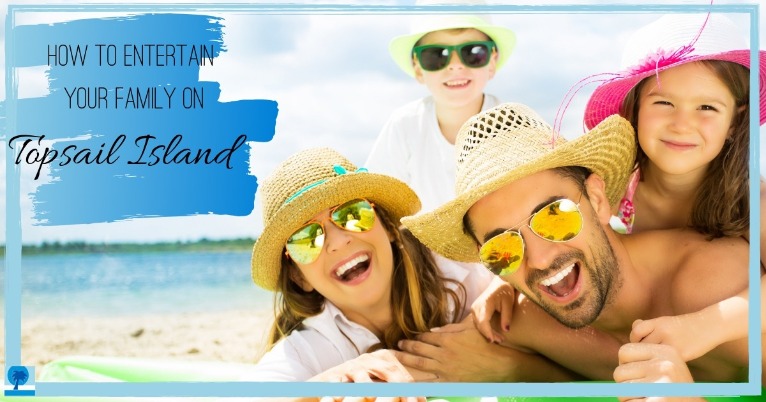 Woo hoo! Your long awaited Topsail Island vacation is finally here and your family is ready to hit the beach! Sounds awesome, right? But wait. Parents, we all know that keeping the whole family happy and entertained on vacation is a lot more challenging than it sounds...but don't worry. We are here to help! Keep reading to learn the best and most fun ways to keep your crew smiling, laughing, and having a blast on Topsail Island!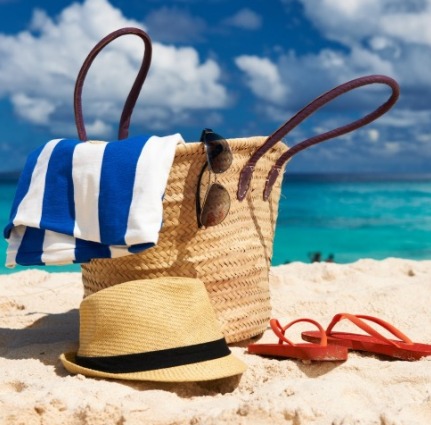 ESSENTIALS

There are several items that you just can't get your beach groove on without, especially when you have kids. Make sure to pack things like plenty of water and healthy snacks, a first-aid kit, towels, an umbrella, a sun hat and sunglasses for everyone, sunscreen, wipes, baby powder, etc.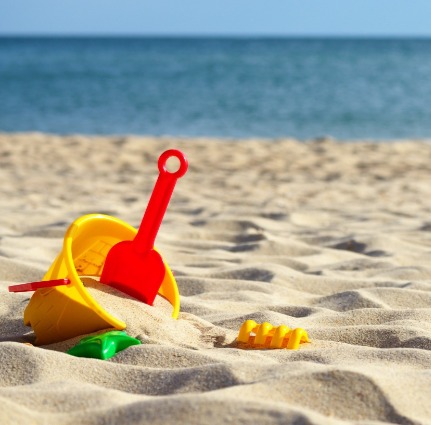 TOYS & GAMES
Kids (especially babies) love to play in the sand. There's just something extra great to them about getting covered in the stuff and since you're on vacation, let them have at it! Bring along plenty of beach toys like buckets, shovels, sand castle molds, snorkels, boogie boards, a Frisbee, kites, fishing rods, whatever you can think of. Get creative and encourage your kids to create their own new game!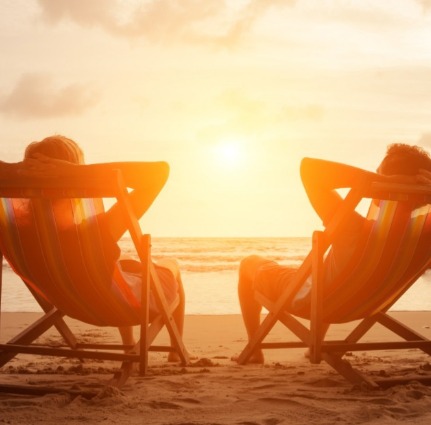 MOM & DAD
Mom and dad need to stay happy and entertained as well, so it's a great idea to bring along a Bluetooth speaker for music, a great book, or your favorite magazine. Now is the perfect time to relax, catch up with each other, and just enjoy the sights and sounds of the beautiful Topsail beaches! Don't forget your cell phones as well for capturing those fantastic memories.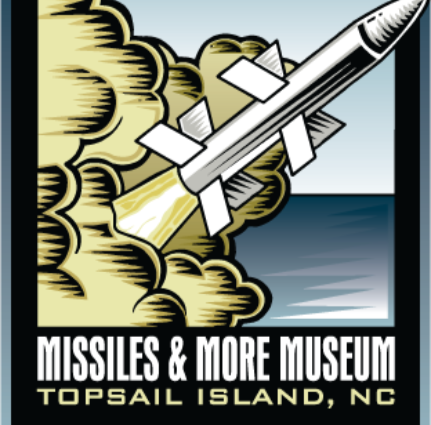 MISSILES & MORE MUSEUM
Did you know Topsail Island played a pretty important role in a secret government missile operation? Operation Bumblebee took place on the island from 1946-1948. You can visit the Missiles & More Museum to learn all about this fascinating operation, see old photos, and more. See mom, vacation can be educational as well!
Visit the museums website for more information.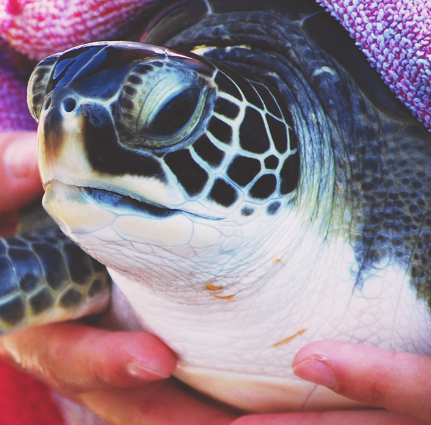 KAREN BEASLEY SEA TURTLE RESCUE & REHABILITATION CENTER
The Karen Beasley Sea Turtle Hospital has been rescuing and rehabilitating sea turtles since 1997. This is a "must do" for young children or animal lovers! Get up close and personal with the turtles and learn how the volunteers care for these special and beautiful creatures.
For hours and info, visit their website.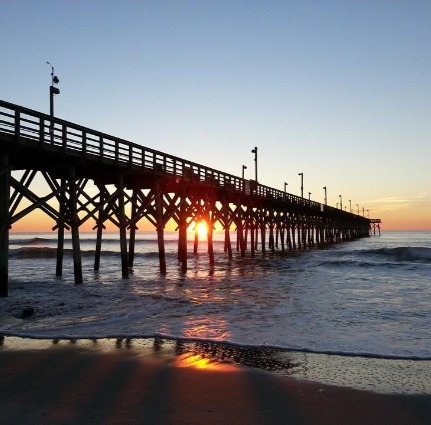 SURF CITY PIER
Check out the local fishing scene, enjoy an ice cream cone, and grab a souvenir at the Surf City Pier. You never know what you might see someone catch, which will totally delight your kids! The original pier was built in 1948 and destroyed by Hurricane Fran in 1996. The current pier has been going strong since 1997 and is a major area attraction for locals and tourists alike.
To learn more, click here.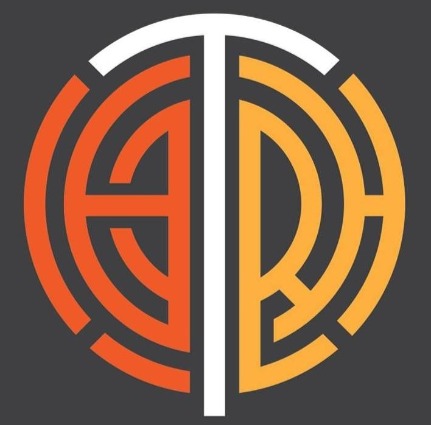 TOPSAIL ESCAPE ROOM
Can your family crack the code before time runs out? Find out at Topsail Escape Room! This is the perfect activity for teens and the whole family will enjoy working together and solving the mystery! Search for clues, piece information together, and think outside of the box as you try to solve the mystery within an hour.
Book your mystery solving good time here.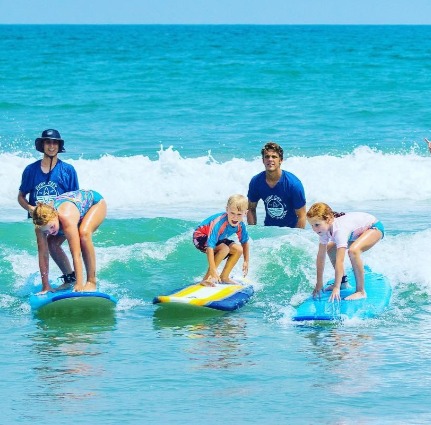 ON SHORE SURF SHOP
If surfing is something you think your kids would enjoy, there is no better place for them to give it a try than with local legend George Howard at On Shore Surf Shop! They offer one on one surfing, stand up paddle-board lessons, as well as repair and make custom surf boards. You can also rent bicycles or kayaks from them.
Book your shred session here.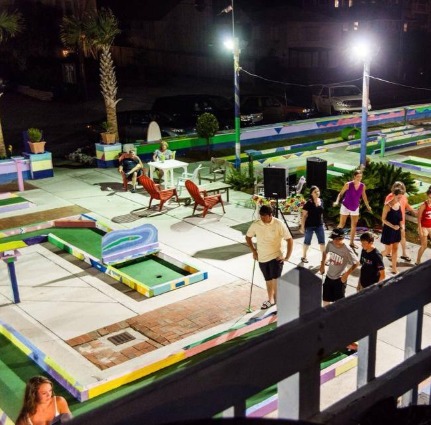 PATIO PLAYGROUND
Up for a little friendly family competition? Check out Patio Playground, Topsail Island's only miniature golf course! They also have an arcade packed with exciting games, a DJ, an Ice cream shop, bike rentals, and more. Even the younger kids can join in on the fun at this great place and everyone will have a ball.

For hours and info, check out their website.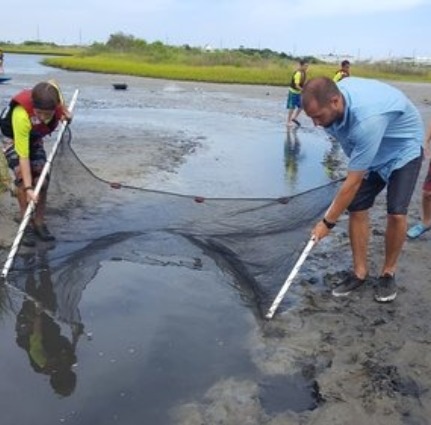 ECOLOGICAL MARINE ADVENTURES
Send your kids to a day or two of fun and learning at Ecological Marine Adventures! They will participate in hands on activities and learn about Topsail Island's marine life and Eco system, all while having a blast! Kids as young as three-years-old can enjoy this fantastic and engaging experience. From ghost crab hunting, to sharks, sea turtles, and even astronomy- your kids are sure to have a great time.
Book your kids day camp with EMA here.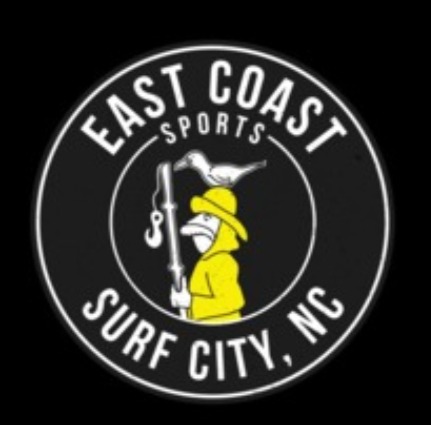 EAST COAST SPORTS
With so much water around, you almost have to let your kids go fishing at least a little on your Topsail Island vacation! East Coast Sports in Surf City is the place to go for all of your fishing needs. They have a huge selection of fishing gear as well as clothing and other great outdoor items. The owners, a father/son duo, will be more than happy to get your family set up and ready to reel em' in!
Visit their website and get ready to catch the big one!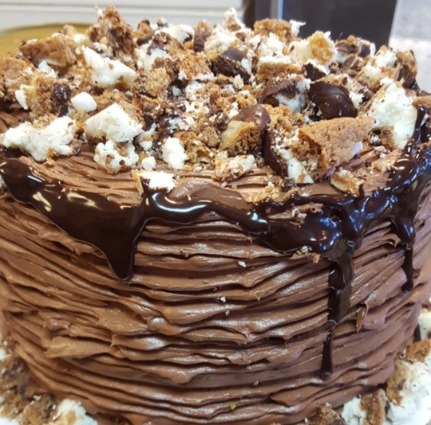 SUGAR ISLAND BAKERY
You know your kids will be begging for all kinds of snacks and goodies throughout your Topsail Island vacation, so why not treat them at Sugar Island Bakery? They have a delicious selection of homemade cakes, pies, scones, and more. They also have coffee and a small boutique that sells books, soaps, clothing, and more, so stop by and "sit a spell" as they like to say!
Check out more delicious photos here.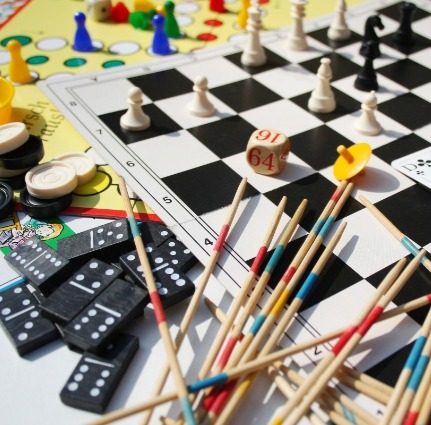 GAMES
Most kids love to play board games and they are sure to love the time spent having fun with mom and dad! Break out Monopoly, Sorry, Scrabble, Checkers, Twister, whatever your kids like to play and have fun! Some of our vacation rentals come with board games already waiting for your enjoyment. Jenga and card games are great as well!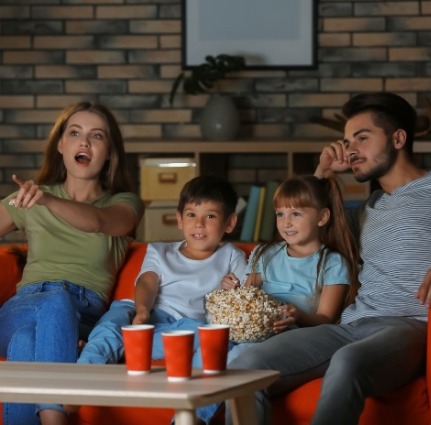 MOVIE NIGHT
Pop a big bowl of yummy popcorn, snuggle up in your p.j's, and have a family movie night! Let your kids choose the movie and get ready for a relaxing night enjoying each others company at your fabulous Topsail Island vacation rental! Simple moments like that are often the ones you'll remember the most.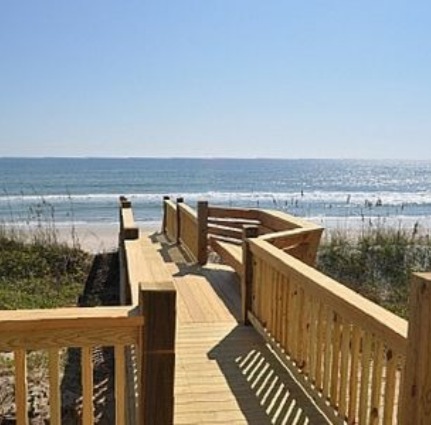 EXPLORE
Getting out there and exploring is especially easy if you're vacationing at one of our oceanfront homes. Encourage your kids to play outside and observe Topsail Island's Eco system, the animals that call Topsail home, and our lovely plant life. We also have several homes that have swimming pools for even more fun!
So now that you're loaded down with awesome ideas to keep the whole family entertained and having a blast on Topsail Island, all you need is the vacation rental! In just a few simple clicks, you can be on your way to fun and memories on Topsail Island, NC with those you love the most.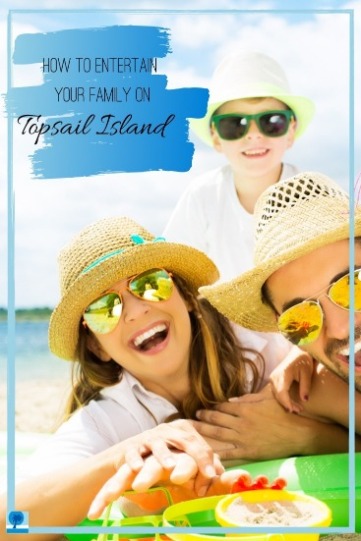 WHAT's your favorite topsail island family entertainment?
Leave us a comment!
Comment on this post!