---
How to Score the Best Souvenirs on Topsail Island, NC
Posted On Monday, September 9, 2019
---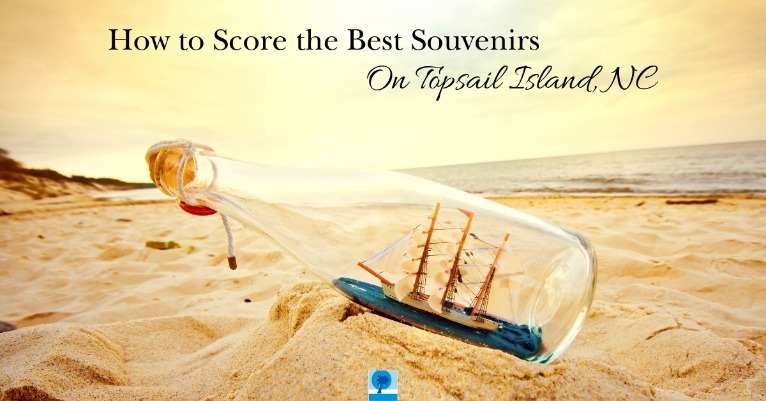 If you've been lucky enough to snag one of the amazing Topsail vacation rentals that are left here at the tail-end of the summer, then you are in for a lot of fun in the sun. The school year is about to get started, and there is just enough time left for the last hurrah!
One of the great things about visiting Topsail Island, NC towards the end of the summer season is all the great sales you are sure to encounter at the touristy places and souvenir shops. As a matter of fact, this end of summer visit is the perfect time to stock up on beach towel, tank tops, and souvenir tees! You may even find a few beach-themed goodies that will make good stocking stuffers or holiday gifts.
To find all the best souvenirs the island has to offer, you need to hit up the best gift and specialty shops in town. That's where we come in. This article will help you in your search for those top-notch beach "souvies."
This gift shop is locally owned and operated, and it is located on New River Drive in Surf City. The shop is closed on Sundays, so keep that in mind when you go on your souvenir hunt.
You will find plenty of cool items like classic barometers, tide clocks, and ocean-themed jewelry. You will also find classic Topsail Island, NC branded items like coffee cups, postcards, and ornaments.
This shop is a great place to do your souvenir shopping because it is also a wine and coffee bar! You can peruse the collection of clothes, books, and other treasures while also sipping your favorite beverage.
Quarter Moon has been a staple in the Topsail area since 1995, and it is located in a cozy spot on Anderson Blvd. The owner, Lori Fisher, stocks the shop with island clothing items made for playing in the sun and surf, adorable stationery items, and plenty of Topsail Island, NC themed tees.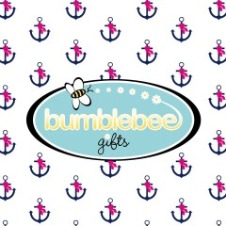 You will fall in love with this shop as soon as you lay eyes on its cheerful yellow facade and polka-dot door! The Bumblebee Market is located on Roland Ave and carries a wide variety of items. Visitors rave about the creamy and delicious truffles, and they love the wide selection of souvenirs with many unique items that you won't find anywhere else.
If you are need of a few items for a four-legged family member, the Bumblebee has a large selection of ocean-themed collars and pet toys. Some of the crowd favorites include the Alligator Rope Tug Toy and the Hemp Buoy Toy.
If you have a bit of a sweet tooth, then you will want to do your souvenir shopping at Mia's. This shop has been serving vacationers in Topsail rentals saltwater taffy and brick-oven baked pretzels for nearly a decade. The shop boasts 45 different taffy flavors, and there are also 50 different gummie candies to add to your shopping cart as well.
In addition to the snacks, Mia's Marketplace also carries jewelry, accessories, and items for the home. You will find things like adorable stemless wine glasses, mermaid-themed oven mitts, and beachy kitchen towels. There are even items made especially for kids too. Mia's shop is located on Highway 50 in Surf City.
This shop is considered a one-of-a-kind establishment to all who visit. The customer service is full of Southern charm, and you will find a wide array of items created by local artisans. The collection is heavily curated to ensure that each trip to the Southern Emporium offers something exciting and new.
Favorite items found in the shop include clothing, jewelry, and home decor. The Emporium is located on New River Drive, and you can see the items sparkling through the giant windows from the street.
Be sure to stop by East Coast Sports, located at 409 Roland Ave in Surf City! They have some pretty awesome items that would make great souvenirs for everyone in your family. They have a wide variety of souvenirs including the much sought after nostalgic puzzles of the Surf City Swing Bridge (limited editions). Don't miss their grand reopening, scheduled for September 2019.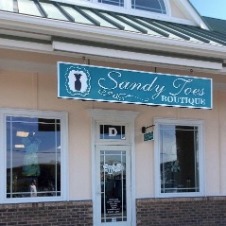 The focus of this boutique is fashion, and you will find a wide variety of clothing and jewelry items. Many of the items are great for lounging on the beach, but they have plenty that you can take back from your Topsail Island, NC vacation and wear to the office. You will feel like the vacation never ends when you pop in your starfish hoops!
Sandy Toes is locally owned, and it strives to offer fabulous shopping selections while providing exceptional customer service. You will find the boutique on N Topsail Drive in Surf City.
From awesome sock and tees to surf boards... this place has it all for the surfer in your family. Great fashion and action items can be found at 405 Roland Ave. in Surf City. They may have a few back-to-school specials to take advantage of. Don't miss the much coveted "Thrasher" T-shirts and the sought after "Element" Back Packs. What better souvenir for the back-to-school crowd??
Souvenir Shopping Tips
Before you head out from your Topsail vacation rentals in search of the best souvenir items, remember these shopping tips:
● Compare prices before making your purchase. Many of the shops will have similar items, so you should shop around before making your selections in order to get the best prices.
● Don't be afraid to barter. There are a lot of items that the shop keepers may be willing to offer discounts on especially at the end of the season. It never hurts to ask for a deal, but always remember to be kind and respectful in your interactions.
● Spend a little extra for quality. Don't expect a handmade item from a local artisan to be as cheap as a plastic knock-off from a chain store.
Now that you are armed with these souvenir shopping tips, and you know the best places in Topsail Island, NC to find high-quality items, you are ready to get out there and shop! This is also the perfect time to find perfect Topsail vacation rentals with off-season rates that are too good to say no to! Take a few minutes and browse through our amazing selection of vacation homes on the gorgeous North Carolina coast.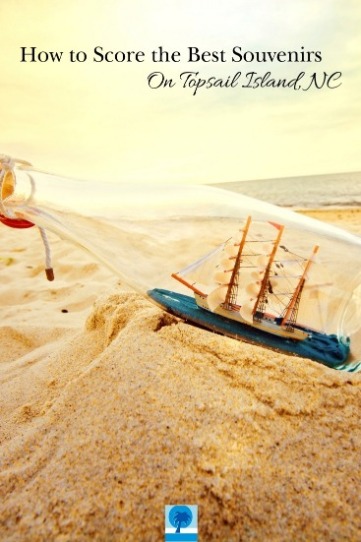 Comment on this post!