---
Seashells! Shark Teeth! Fossils! Your Treasure Hunting Guide
Posted On Monday, March 14, 2022
---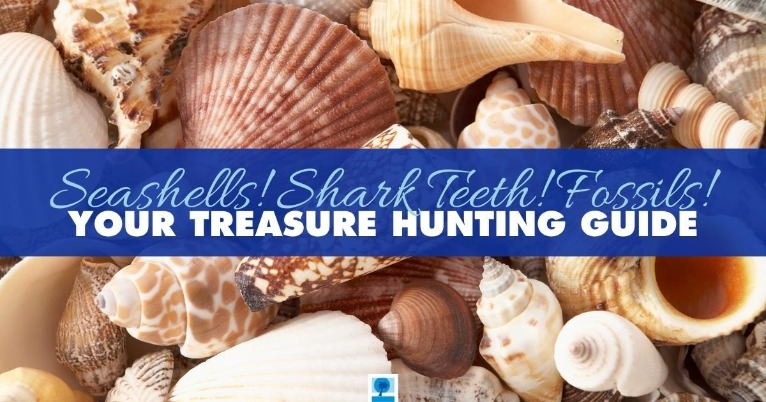 Topsail Island is a fantastic place to find seashells, shark teeth and more. Because of our awesome position along the Carolina Coast, we frequently see deposits of impressive shells and fossils. Simply walk the beach and look down - you will see everything from large Lightning Whelks to tiny little Coquina Clams!
Today we will describe the shells you can expect to find on Topsail Island, and offer some shelling advice as well.
🐚 The best time to search for shells is at low tide. Check out this link to see when low tide is today.
🐚 Bring a mesh bag to collect your treasures. Once the sand dries, a simple shake will keep sand out of your stuff.
🐚 Was there a storm overnight? GREAT! There will be more shells dumped on the beach by our impressive waves.
🐚 Don't be afraid to dig a little bit... especially right where the water meets the sand.
🐚 If the shell you find still has an animal inside, please place it back where you found it.
The Seashells of Topsail Island: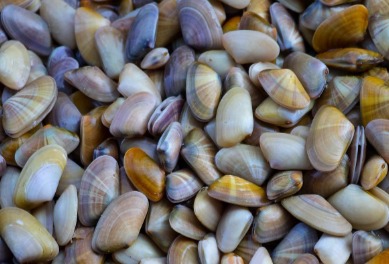 Coquina Clams
Our kids call these "Butterfly Shells"! Tiny and delicate, you will often find them clustered in the sand at low tide. They come in various colors and are an important food source for sea birds.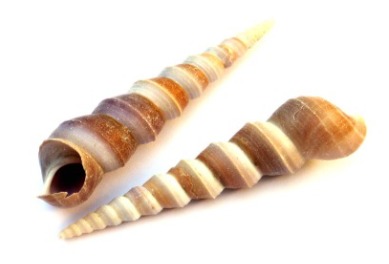 Auger Shell
Resembling a tiny corkscrew (or a drill bit), these tiny shells won't help you open any wine bottles, but they are fun to collect!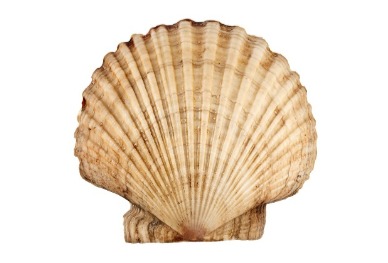 Scallops
It's super easy to find scallops along our beaches. They are so pretty, featuring a fan shape and soft colors. If you can collect some unbroken scallops, they are great for painting and other crafts.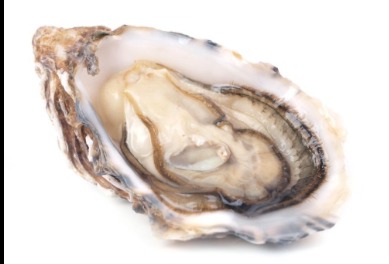 Oyster
Ok, so oyster shells aren't always the prettiest specimens, but if you take a moment to appreciate the pearly interior you will truly see the beauty of this seashell. Not to mention - oysters are a prized delicacy around here!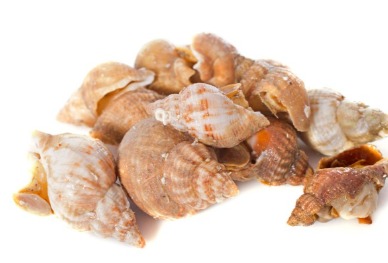 Whelks
Some of the largest shells you will find are the whelks. Two common varieties are the Lightning Whelk and the Channeled Whelk. They are often buried in the sand so dig around with your water shoes. You'll find one!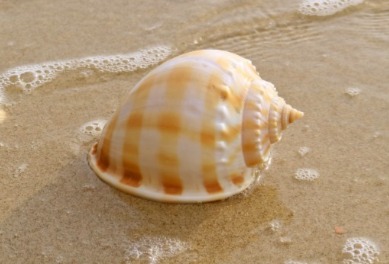 Scotch Bonnet
The North Carolina State Shell can be hard to find, but worth the search. Creamy yellow with a distinct "plaid" pattern, this beautiful gem is an exciting addition to your shell collection.
Topsail Island is especially famous for SHARK TEETH! Did you know that sharks can have up to 300 teeth at any given time? And, according to discoveryuk.com, "Sharks can lose dozens of teeth every month and can get through a staggering 25,000 – 35,000 teeth in a lifetime!". Well, no wonder there are so many shark teeth on our beaches.
They come in all shapes and sizes, from tiny ones up to the most coveted tooth of all, the ancient tooth of a megalodon. To learn more about the shark teeth you are likely to find, check out our local expert, Tom's Teeth.
Other fossils you can find on the beach include corals, stingray barbs, sea urchin spines, and much more!
Searching for seashells and shark teeth is a free, fun, and family-friendly way to pass the time when you visit Topsail Island. If you are looking for more great ideas, please search our Island Blog. In it, we give great advice about things to do, what to pack, where to eat and so much more. We hope to see you soon on Topsail Island!
Comment on this post!