---
Terrific Tales of Topsail Island That Will Thrill You
Posted On Tuesday, October 29, 2019
---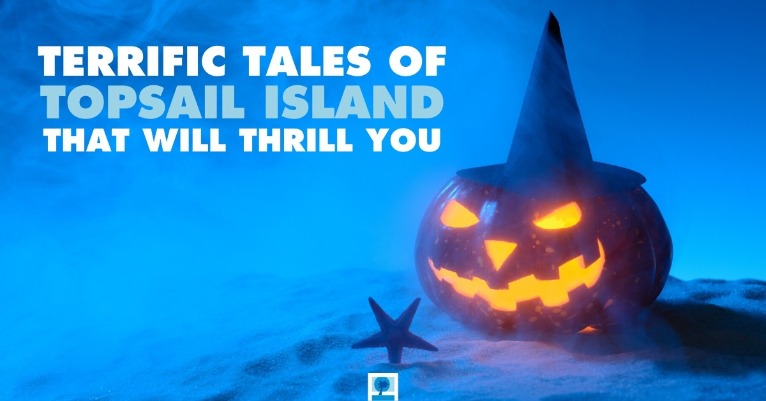 Since the spookiest day of the year--Halloween--is almost upon us, it is the perfect time to explore the spookier side of Topsail Island! When you booked your very first Topsail rental, you probably didn't know that the island and surrounding area had a whole history of hauntings and thrilling tales, did you?
Well, turn on the lights and snuggle down into your favorite blanket because it is time to explore the scary and spooky tales that lurk oh so near to your favorite vacation destination!
USS North Carolina Battleship: A Haunting
If you've ever stayed for a week or two in one of the Topsail Island, NC rentals, you may have made the short day trip to Wilmington for a visit to the USS North Carolina battleship. History buffs tend to put the journey at the top of their beach bucket list. Yet, many don't realize that this is also a good trip for ghost enthusiasts as well!
During WWII, the battleship was one of the mightiest vessels sailing the seven seas, and it would be found in all the major engagements of the time. In fact, it earned 15 battle stars! The USS North Carolina managed to carry out shore bombardments, sink enemy vessels, and destroy aircraft while taking a minimal amount of damage of its own. During the war, only ten men were lost from the ship's decks. This glory is the main reason sailors love to visit the ship today.
Yet, those that wander upon the decks of the USS North Carolina may be able to spot a ghost or two if they look hard enough. In particular, there is a story of a blond sailor that likes to roam the ship at night. If that isn't spooky enough for you, there are also tales of a ghost with flaming hair that several have encountered. The thought of it may have you deciding to stay safe and snug in your Topsail rental instead.
Pirate Tales: Arrrrr!
If flame-haired sailors are a little too spooky for you, you may be interested in the swashbuckling tales of the pirates that sailed the waters near our Topsail Island, NC rentals back when the country was just making a name for itself.
Chances are, you've heard of the infamous pirate Blackbeard (hint- he makes an appearance in the Pirates of the Caribbean films!). Well, there is plenty of evidence that shows he spent a bit of time on Topsail Island during his days of terrorizing the North Carolina coastline. In the early 1700s, Blackbeard was plundering his way around the Caribbean Sea until he met his violent end at the hands of Robert Maynard a Lieutenant in the Royal Navy.
Before he lost his head, Blackbeard supposedly hid his booty somewhere on Topsail Island. There is an urban legend that it was hidden in something called the Gold Hole, but as far as anyone knows, it has never been found.
Blackbeard wasn't the only pirate that made his way to the North Carolina coast. It is possible that vacation rentals on Topsail, NC were built on the same sands that were trodden by the pirate Stede Bonnet. It is said that Bonnet became a pirate to get away from his overbearing wife, but he soon made a name for himself with his crew of fearsome pirates. He burned ship after ship in the waters near Barbados, but he also sailed the waters that lap against the shores of the Carolinas as well.
He actually became a rival of Blackbeard himself! Bonnet was said to be a very successful pirate until he met his fate while sailing up the Cape Fear River. Bonnet was hanged for the crime of piracy.
There are those that claim to see the ghostly sails of pirate ships sailing around the island to this day. Perhaps even you will see the Jolly Roger fluttering outside your Topsail rental one foggy night.
Diamond City and Porpoise Sal
Another day trip to take from your Topsail Island, NC rental is about an hour away, just up the coast to the Cape Lookout National Seashore. You can enjoy the sand and the surf now, but at one time, this stretch of coast was known by a different name: Diamond City.
The people of Diamond City were mainly fishermen, and they often relied on whaling to make their living. Legend has it that one day a woman washed up to shore trapped inside a barrel. The woman who would later be dubbed Porpoise Sal only spoke two phrases: "mine" and "The killing must stop."
Townspeople lived with Porpoise Sal for about a year with her only saying one of those two lines whenever she spoke to anyone. Nearly a year after Sal came to Diamond City, it was once again whaling season. Sal finally spoke a different phrase, "you were warned." A huge hurricane hit the town completely destroying everything, and the town was never rebuilt. All of the people moved to other spots along the coast, and Porpoise Sal was never heard from again.
Spooky enough for you? These tales of pirates, mysterious women, and ghostly sailors are just a few of the things you are likely to hear when you spend any amount of time discussing the history of the North Carolina coast with the old-timers that call it home. Will you dare to leave your vacation rental on Topsail Island, NC now?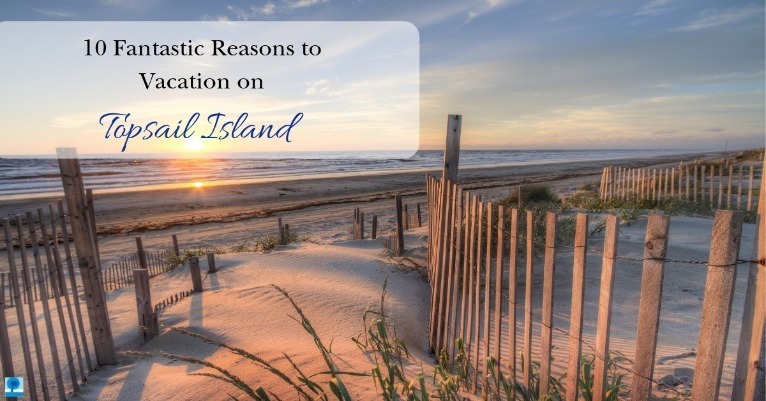 More About Topsail
If you liked this blog post, you will love this one also. Check out this blog post filled with 10 things that make Topsail an amazing place to vacation! We can't wait to host your next getaway! Whether you are looking for a winter vacation destination for a holiday to remember... or you want to start planning the best summer beach vacation ever... we have the perfect rental for you and your family.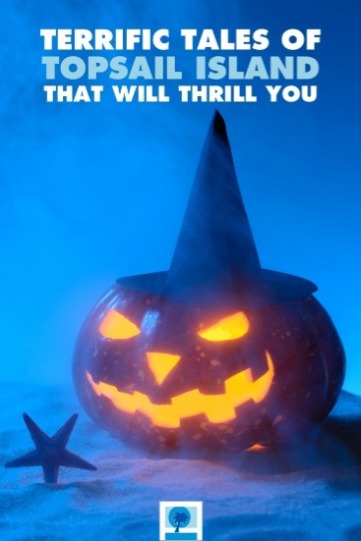 Comment on this post!