---
The Perfect Playlist For When You Are Missing the Beach
Posted On Friday, March 27, 2020
---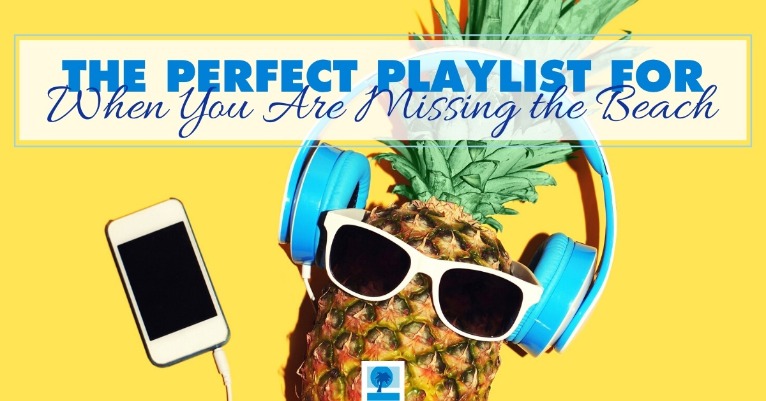 Have you found yourself longing for the beach and all its salty goodness? The weather is starting to warm up, and you are probably yearning for a trip to beach. Right? Well, if you can't get to the beach then you need to bring the beach to you. One way to do that is to create the perfect playlist for when you are missing the beach!
A great playlist sets the perfect vibe no matter the situation. Never underestimate the power of a good beat.
So, what sort of songs should you have on your playlist? First, consider the vibe of your dream Topsail vacation or beach day. Choose your music accordingly. When you listen to the songs, close your eyes and visualize what situation you would find yourself in while the song is playing. Are you partying? Are you resting? Does the song hype you up, make you want to cry, or leave you sleepy? Choose wisely!
You could always go with a ready-made beach playlist that is loaded in Spotify or your other favorite streaming service. Or you can custom make your own with this list of perfect beach mode songs below. Remember to add in your own taste and style as well though, so you can get the most out of your playlist while dreaming of Topsail Island!
For those looking for songs that are upbeat:
Nice to Meet Ya- Niall Horan
South of the Border (feat. Camila Cabello & Cardi B) – Ed Sheeran, Camila Cabello, Cardi B
Senorita- Shawn Mendes, Camila Cabello
Whenever (feat. Conor Maynard)- Kris Kross Amsterdam, The Boy Next Door, Conor Maynard
Good as Hell (feat. Ariana Grande)- Lizzo, Ariana Grande
Rescue Me- OneRepublic
Simple- Florida Georgia Line
My Oh My (feat. DaBaby)- Camila Cabello, DaBaby
Memories- Maroon 5
Valentine- 5 Seconds of Summer
Don't Care (with Justin Bieber) – Ed Sheeran, Justin Bieber
Hot girl bummer- blackbear
Harleys in Hawaii – Katy Perry
Cruel Summer- Daniel Leibt
Ride- Twenty One Pilots
Rude- MAGIC!
Amber- 311
Meant to be (feat. Florida Georgia Line) – Bebe Rexha, Florida Georgia Line
Tequila- R3HAB Remix – Dan + Shay, R3HAB
Girls Like You (feat. Cardi B) – Maroon 5, Cardi B
My Truck- Breland
Someone I Used to Know- Zac Brown Band
Waves (feat. Kacey Musgraves) Remix – Miguel, Kacey Musgraves
Drew Barrymore- Bryce Vine
Girl at Coachella (with Matoma & MAGIC! feat. DRAM)- Matoma, MAGIC!, DRAM
Back to The Beginning – Shwayze, Cisco Adler
Nothing to Regret- Robinson
Havana (feat. Young Thug) – Camila Cabello, Young Thug
Despacito – remix – Luis Fonsi, Daddy Yankee, Justin Bieber
Sucker- Jonas Brothers
Sun in Our Eyes- MO, Diplo
Two High- Moon Taxi
Dancing in the Moonlight- Jubel, NEIMY
Paradise- Bazzi
Treat You Better- Shawn Mendes
Watermelon Sugar- Harry Styles
Hold On- Remix- Chord Overstreet, Deepend
Wild Love- Elle King
Sugar (feat. Francesco Yates)- Robin Schulz, Francesco Yates
Buzzin' – Shwayze, Cisco Adler
Field Party – Kassi Ashton
End Up with You- Carrie Underwood
Party in the U.S.A- Miley Cyrus
Don't stop the Music- Rihanna
Wasted- Tiesto, Matthew Koma
All You Need to Know (feat. Calle Lehmann) – Gryffin, SLANDER, Calle Lehmann
Thinking About You (feat. Ayah Marar)- Calvin Harris, Ayah Marar
Your Side of The Bed- Loote
Blame it on Me- George Ezra
Sugar- Maroon 5
Now, we need to consider some more chill songs for winding down or catching some rays. Here are a few to consider:
Dangerous- Mike Liegel
Statue- Mazanote, Alpha Omega, Rey Hart
I KNOW- Henry Himself, JALLZ
Like You- Lowkey Kelly Matejcic
Fool Myself- Lu, Welms
Forget to Miss You- iamsimon
Heartworks- Wingtip
Low Key- Saint Rock
Push My Luck- Ares Carter remix – The Chainsmokers, Ares Carter
21 Years- TobyMac
There you have it, sixty songs to add to your beach inspired playlist. It may or may not surprise you, however, the songs you choose can completely change the dynamic in the room, the atmosphere of your beach-going, and ultimately set the scene for the whole Topsail Island vacation… or even if you are dreaming of vacation.
What's more, you can create great playlists by sharing your music with your friends. Find music that everyone enjoys. That way, you can be sure the whole group is vibing together and appreciating the music as much as they are appreciated the sea and the sun.
As for the beach… it isn't going anywhere. We will see you soon.
Still Missing the Beach?
Here is a whole blog post dedicated to coastal recipes that are sure to please. If you can't get to the beach or take a vacation, bring it to you with some of these amazing recipes.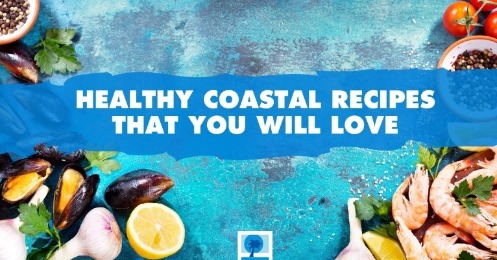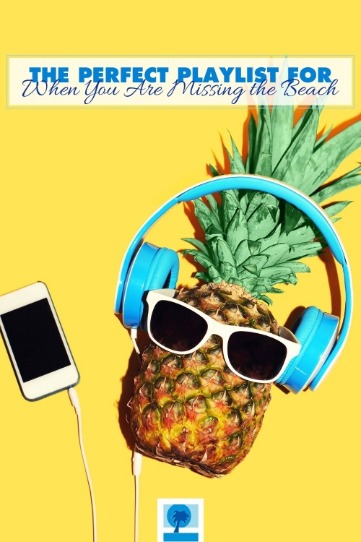 Save this playlist!
You may want it later.
Comment on this post!