---
You Need to Try These Fresh Island Recipes!
Posted On Monday, June 3, 2019
---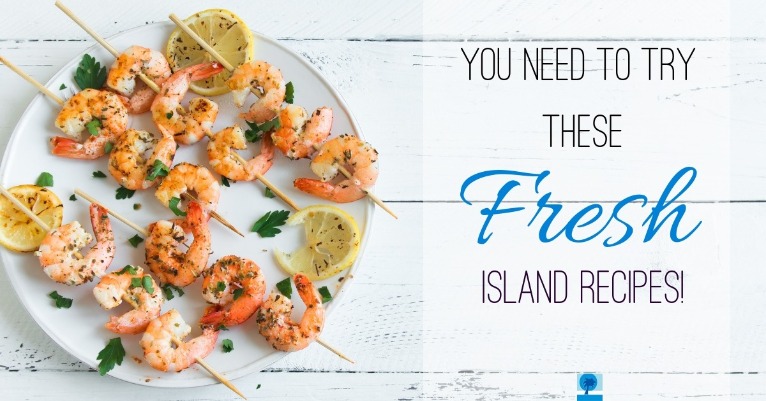 Your Topsail Island, NC vacation is booked. Your bags are packed. You've double checked the car. So, what are you missing? These awesome and fresh island recipes that you totally HAVE to try at your vacation rental!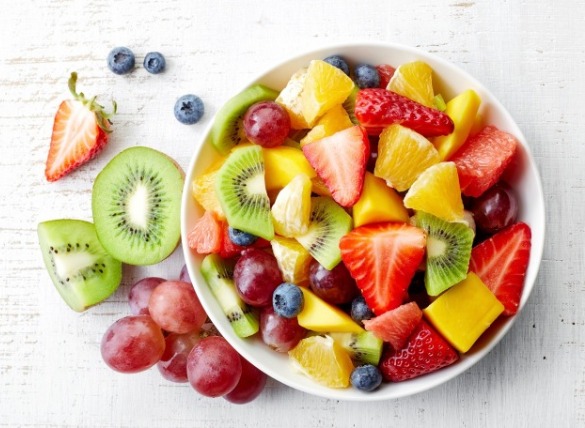 Fruit Salad
There is no better way to kick off a delicious Topsail Island meal than with a fresh fruit salad! There are so many ways you can customize fruit salads (the possibilities are endless!) and not only do they taste great, but they look super appetizing as well! Stop by a local produce stand for delicious and fresh Topsail Island ingredients.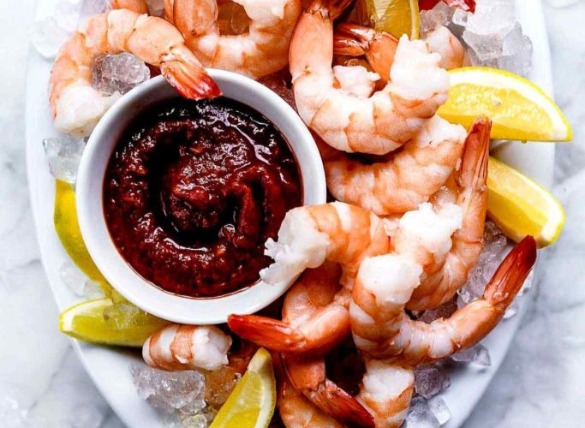 Shrimp Cocktail
Shrimp cocktail is a crowd pleaser and so easy to make! While vacationing on Topsail Island, getting fresh shrimp is a breeze. Check out Surf City Crab Seafood Market to get your fresh and delicious local shrimp, fish, crab, and more.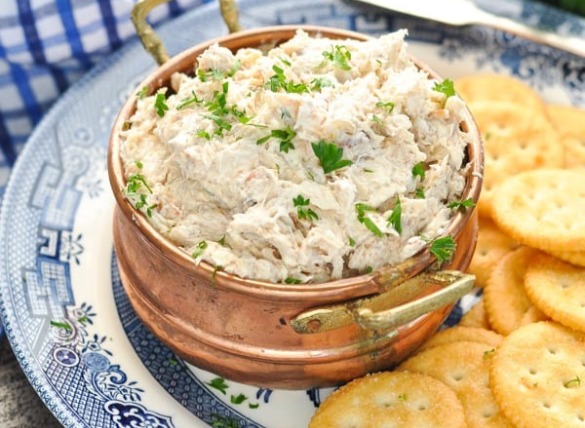 Crab Dip
Whether you're entertaining a group or cooking dinner for just the two of you, this chunky crab dip is the way to go! It's super quick to make and only requires a few ingredients. Add a splash of lemon or lime juice for a nice twist.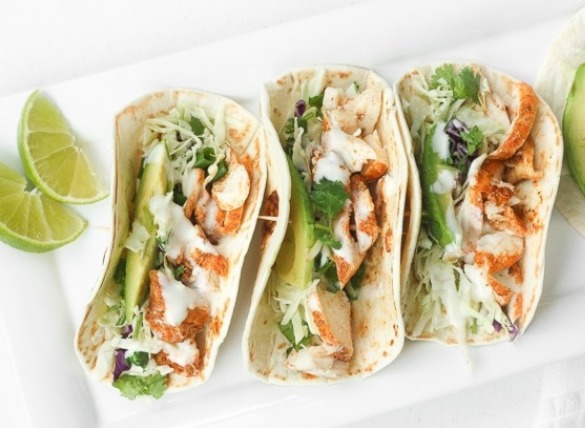 Fish Tacos with Lime Crema
If you've never tried them, fish tacos may not sound like anything special, but trust us- they are so yummy! This recipe uses cod, but we suggest buying local grouper or mahi for a special treat! The great thing about fish tacos is you can make them as fancy or plain as you like. Add different cheeses, sauces, spices, veggies, shrimp, crab meat- whatever you like!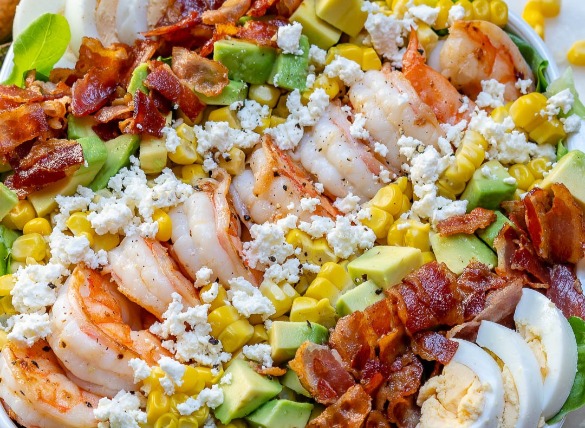 Ultimate Shrimp Cobb Salad
This fresh and easy shrimp Cobb salad is great for a filling lunch after a morning on the beach! It's quick and simple to throw together and won't leave you feeling like you ate a brick when you're ready to head back out the beach.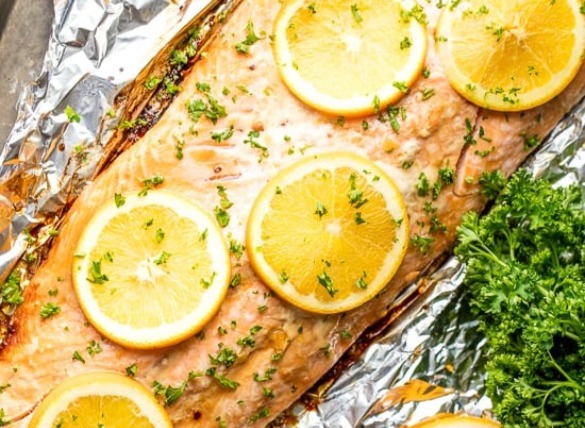 Grilled Salmon with Homemade Marinade
Put your Topsail Island vacation rental grill to good use and grill up some delicious salmon! Not only does salmon taste great, but it's also very healthy! Try it with this homemade marinade and enjoy. You may even get your kids to try fish with this tasty dish!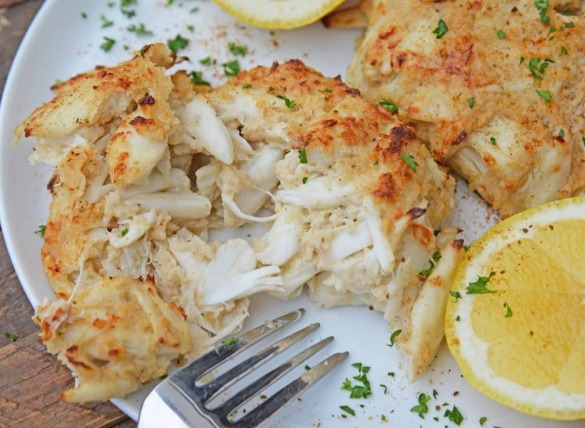 Crab Cakes
Crab cakes are rich, full of flavor, and something the whole family can participate in cooking! Check out this divine Maryland style crab cake recipe and try it in your Topsail Island vacation rental. Don't forget to use fresh Topsail crab meat!
Seven Layer Salad
Another great way to use fresh, Topsail Island local farmer's market ingredients is by making a seven layer salad. They are bright, beautiful, and taste as great as they look! Get creative and make your own dressing or add more/different ingredients to suit your families taste buds.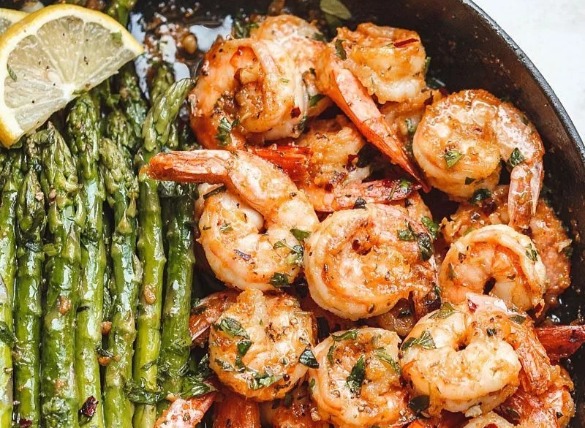 Garlic Butter Shrimp with Asparagus
This decadent shrimp recipe is sure to win non-seafood lovers over! Pair with the suggested asparagus and you have a quick, delicious, and healthy meal to enjoy during your time on Topsail.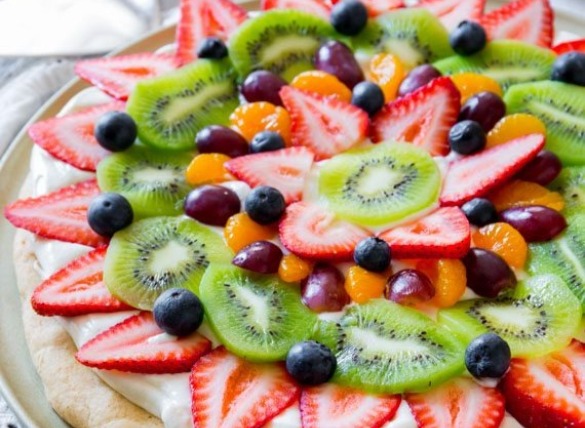 Fruit Pizza
A Topsail Island dinner wouldn't be complete without an after dinner treat! Kids will love helping make (and eat!) this gorgeous and delicious fruit pizza with a sugar cookie crust. This is one dessert you can feel good about serving to your kids!

With so many great looking and even better tasting Island recipe's to try, it will be hard deciding which one to try first! We hope your family will give at least a few of these fresh recipes a try during your next Topsail Island vacation. Don't have your Topsail vacay booked yet? No worries! Visit our website or give us a call at 910-328-2323 to start planning your vacation in the sand today!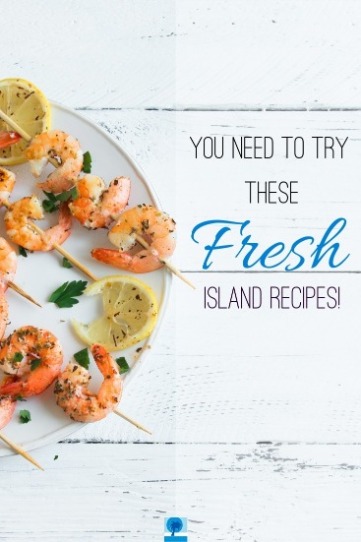 What's your favorite island recipe?
Leave us a comment, we'd love to know!
Comment on this post!