---
Your Checklist For the Best Southern Thanksgiving Ever!
Posted On Monday, November 19, 2018
---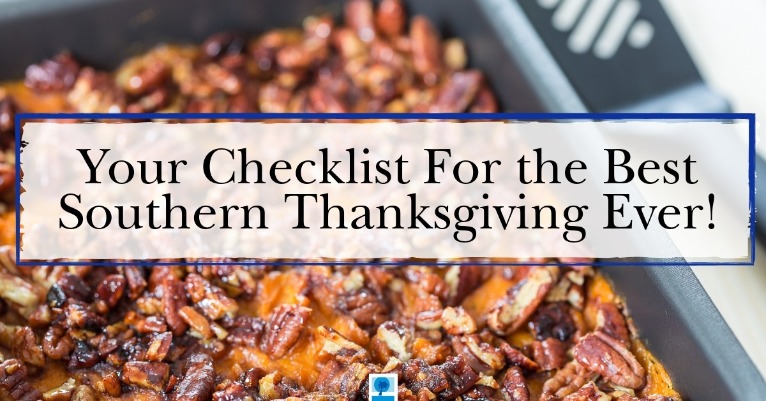 When you think of comfort food, what comes to mind? For those of us here on Topsail Island, it's Southern home cooking. There is no better time to show off our down-home recipes than at Thanksgiving while celebrating with family and friends.
You might already have a cookbook full of recipes that have been passed down from one generation to the next, but here is a list of classic Southern dishes that will round out any Thanksgiving feast!
If you are lucky enough to be spending the holidays with us here on Topsail Island, these dishes can be whipped up easily in our well-stocked vacation rental kitchens. Learn more about why destination holidays are awesome.
southern-style
Comforting, classic recipes can't be beat.
Here are our picks for the best Thanksgiving dishes the South has to offer: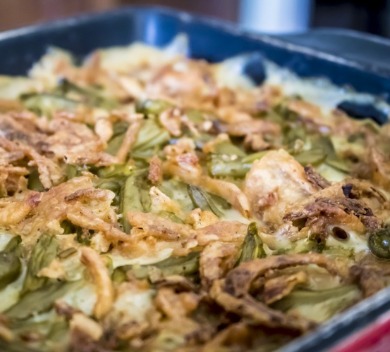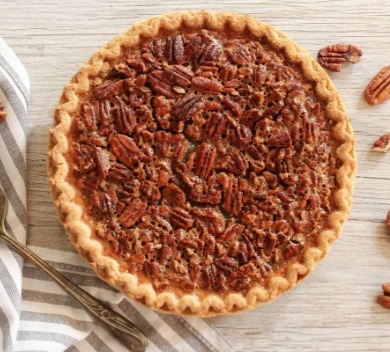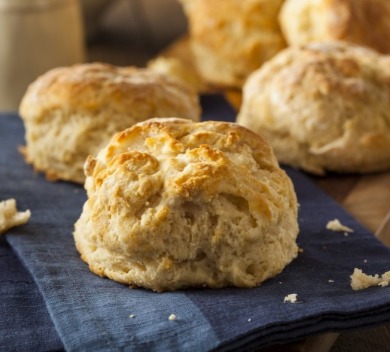 Sweet Potato Casserole with Pecan Topping
This dish is listed first because it's an absolute must for your Southern holiday table. Pecans are covered with the beautiful trifecta of brown sugar, butter and flour and toasted until crunchy. Even the kids at our table gobble this up and ask for more. You can make it your own by adding a bit of cinnamon or nutmeg, and you can choose to mash or puree your potatoes depending on your personal tastes.
Recipe courtesy of The Food Network
Bacon Collard Greens
Collard Greens are a staple in Southern cuisine and are one of the healthiest foods you can eat. That being said, they become less healthy once you add lots of bacon but that is what makes them absolutely amazing. This recipe is a great way to introduce this vegetable to any picky palates you might have around your holiday table.
Recipe courtesy of Taste of Home
Southern Cornbread Dressing
Who needs boring breadcrumbs when you can make your dressing from moist, delicious cornbread! This recipe reminds you to prepare your cornbread a day or two before you compose the dressing. Ask the kids to help you "crumble" it before it goes into the oven. By the way, do you call it "stuffing"? You might not be Southern. Read here to learn the difference between dressing and stuffing! And watch this video to learn about more fun variations that grace our tables down South!
Recipe courtesy of Add a Pinch
Green Bean Casserole
The green beans are really just a vehicle for the delicious, creamy soup, crispy fried onions, and this version includes cheese and bacon to kick the flavor up a notch. You can't really go wrong there.
Recipe courtesy of Southern Bite
Pimiento Cheese Spread
This spread makes a fantastic appetizer to bring to any gathering and is a classic Southern offering. This comforting, cheesy spread is best served with an assortment of crackers and maybe some dipping vegetables like celery and carrots. If you have any leftovers, slap some of this spread between two slices of bread and toast it... it makes a heavenly grilled cheese sandwich.
Recipe courtesy of Taste of Home
Southern Buttermilk Biscuits
Don't be intimidated by making your own biscuits. They are a wonderful addition to any meal, all year long. According to GenuisKitchen.com, "the key to real biscuits is not in the ingredients, but in the handling of the dough." Read the recipe to learn exactly how to gently handle the dough to achieve the correct consistency. The good news is that you can make biscuits up to a month ahead of time and freeze them, therefore taking off some pressure at holiday time.
Recipe courtesy of Genuis Kitchen
Old Fashioned Pecan Pie
Don't forget dessert! Pecans grow beautifully in the south and are widely used in our cuisine. Pecan Pie became very popular in the 1930's with the invention of Karo Syrup, which is one of the main ingredients (read more about the history of Pecan Pie here). Sweet, crunchy, and decadent, this dessert is a staple at any Thanksgiving feast.
Recipe courtesy of Epicurious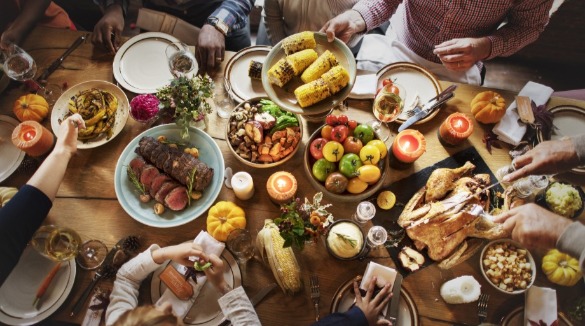 And so much more...
This list of classic Southern fare just scratches the surface!
We didn't even mention all the things you can do with apples, potatoes, greens, brussels sprouts, cheese, and bacon.
We love the holidays because they are a great time to indulge in our favorite recipes (and wonder why we don't cook them more often?).
Have a wonderful Thanksgiving
From your friends here at Island Real Estate
Do you have a special recipe to share?
We would love to add it to our collection.
Tell us about it in the comments: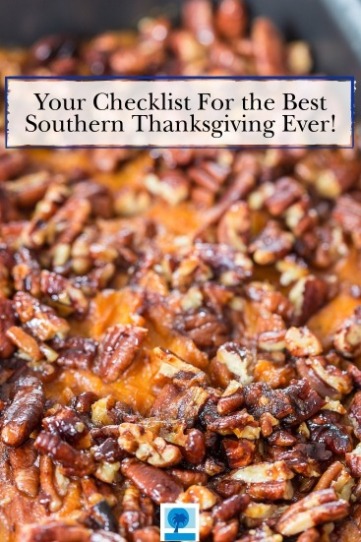 Comment on this post!