---
Your Guide to the Best Topsail Island Restaurants
Posted On Monday, July 15, 2019
---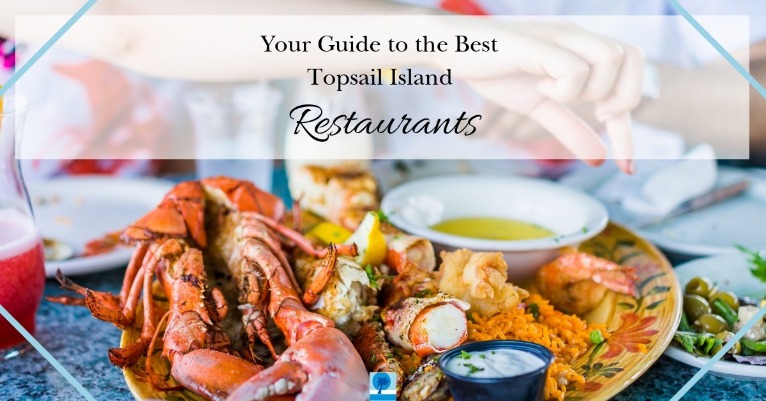 One of the best things about going on vacation is trying out new, exciting, and delicious local restaurants! Vacation calories don't count, right? We've got your go to guide for the best restaurants on Topsail Island that are sure to please. Read on to learn more about these tasty Topsail delights!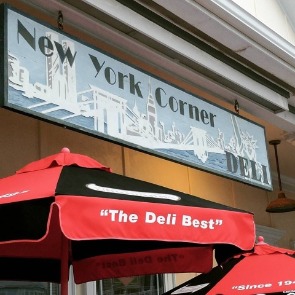 New York Corner Deli
Located in Surf City just a block away from the beach, New York Corner Deli is open for breakfast and lunch seven days a week. They offer an extensive menu that includes a large selection of breakfast sandwiches, omelets, lunch sandwiches, burgers, salads, and best of all... cheesecake! New York Corner Deli also slices meat and cheese by the pound for those days you just want to throw together a quick sandwich and hit the beach.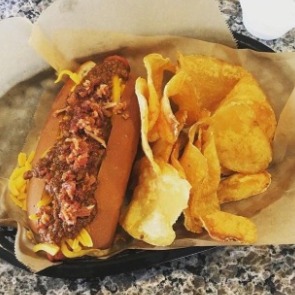 SurfDog Bites & Brews
Grab a hot dog or a burger from SurfDog Bites & Brews in Surf City and hit the beach! They also serve a selection of draft and craft beers as well as wine and fresh brewed iced tea. SurfDog Bites & Brews is located just a block away from the beach so you can easily call in your order, pick it up, and be on the beach with a great lunch in no time!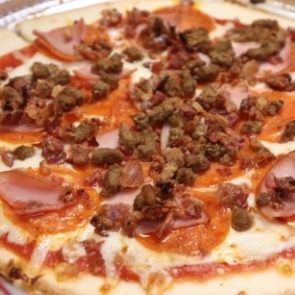 Michaelangelos
Who doesn't love a hot, cheesy slice of pizza once in a while? Michaelangelos offers pizzas by the slice, whole pizzas, subs, sandwiches, pasta, and more. With locations in Surf City and Sneads Ferry, grabbing a yummy slice of pizza is easy as pie during your Topsail vacation!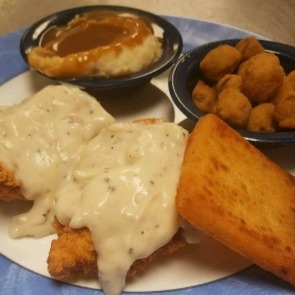 Surf City BBQ & Catering
Here in the South, chicken, barbecue, slaw, and sweet tea are favorites- and what better place to enjoy them than Surf City BBQ & Catering? Get your fix of barbecue, applewood smoked chicken, fried chicken, pork loins, catfish, chicken livers, brisket, chicken and gravy, chicken pastry, and all your other Southern favorites all in one stop. If you would like to enjoy their delicious food from your Topsail Beach rental with family and friends, they offer catering services so all you have to do is enjoy!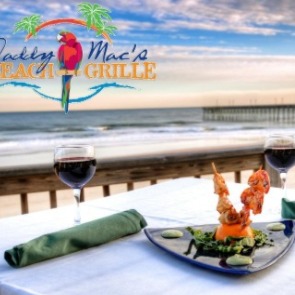 Daddy Mac's Beach Grille
If you're looking great views to go with your Topsail Island seafood dinner, check out Daddy Mac's Beach Grille! Located right on the beach in Surf City, Daddy Mac's Beach Grille serves fresh seafood, burgers, steaks, pasta, and more. There's something for everyone at this laid-back restaurant.
Beauchaine's 211
Beauchaine's 211 is a great choice for casual fine dining! This Surf City favorite has a wide selection of delicious filet's, local seafood, beautiful desserts, wine, beer, cocktails, and more.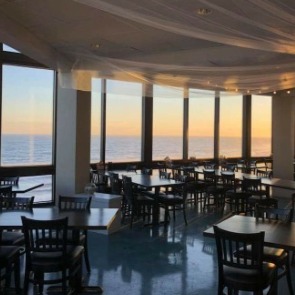 Ocean's Edge
Located on the 7th floor of the St. Regis Resort on North Topsail Beach, Ocean's Edge is a beautiful oceanfront restaurant that is sure to wow. Enjoy expansive ocean views as you delight in your fresh seafood dinner with those you love the most. Ocean's Edge also serves as a wedding venue, so if you're planning a Topsail Island wedding check them out!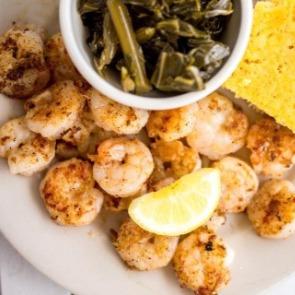 Sears Landing
Named after a local pirate legend, Sears Landing is an excellent choice for a fresh, local seafood dinner! They features outdoor and indoor seating, dog-friendly picnic tables, a full bar, and plenty of local seafood. You can arrive by boat or car, as they have a dock around back. Sears Landing is also open for breakfast and lunch, so you can enjoy this Surf City restaurant any time of day!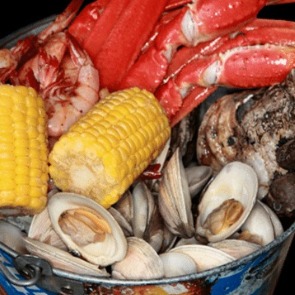 Shuckin' Shack Oyster Bar
Shuckin' Shack is a family-friendly oyster bar located in surf City where you can relax, enjoy a great dinner, and even catch the latest sports game on their big screen t.v.'s. Shuckin Shack offers a range of cocktails, steam pots, wings, and all things seafood.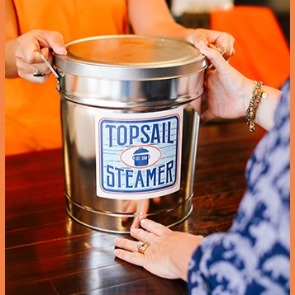 Topsail Steamer
Want to enjoy a fantastic seafood dinner in the comfort of your Topsail beach rental? No problem! Topsail Steamer is a unique experience in its own that your family is sure to love! Choose from one of their seven signature "Bay Buckets" or build your own loaded with your choice of seasoning, shrimp, sausage, corn, kielbasa, crabs, scallops, and more. The folks at Topsail Steamer pack up your order in a steamer bucket and send you on your way with instructions for cooking the best homemade seafood dinner you've ever had!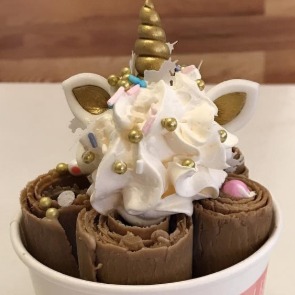 The Snow Factory
Everyone loves ice cream, right? The Snow Factory is Surf City has taken ice cream to a whole new level with their Thai pan fried ice cream rolls (the ice cream is still super cold and "cooked" at -10 degrees). Your kids will love picking out their toppings, like the adorable unicorn! Grab your ice cream, hit the beach, and enjoy!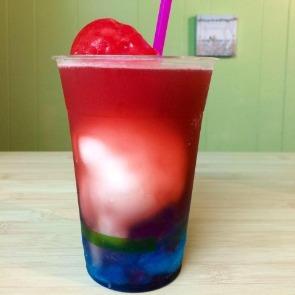 Island Crush Italian Ice
In the mood for a cold, tropical treat? Give Island Crush Italian Ice a try! They have a ton of different flavors to choose from and will cool you down after a hot afternoon on the beach.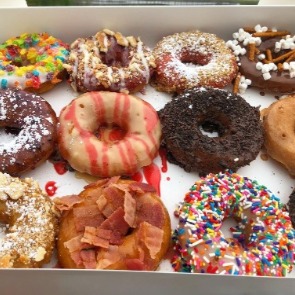 Fractured Prune
Fractured Prune is your go-to-spot for fresh, hot, hand dipped donuts in Surf City! They offer a large variety of delicious donuts that are perfect for breakfast, a snack, or anytime!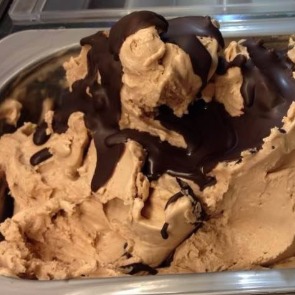 Cafe Frutta Fresca Gelato
Fresh Italian gelato, French macaroons, and other tasty treats are waiting to be enjoyed at Snead's Ferry Cafe Frutta Fresca Gelato. If you've never tried Italian gelato, be sure to give it a try during your Topsail Island vacation!
As you can see, Topsail Island is loaded with delicious local restaurants that your whole family enjoy during your Topsail beach vacation! This list is just a few of the many restaurants waiting to be enjoyed locally. Whether you dine out or dine in at your Topsail beach vacation rental, these fantastic restaurants are sure to add to the delight of your Topsail beach vacation! Haven't booked your Topsail vacation yet? Click here to get started!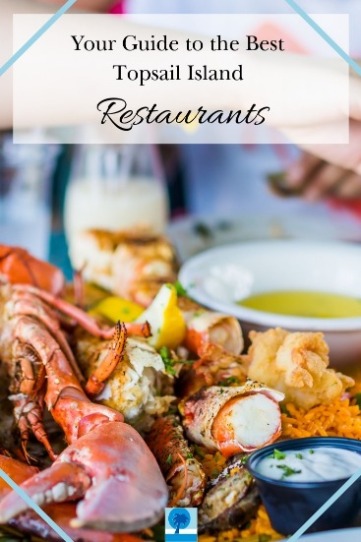 WHAT's YOUR FAVORITE TOPSAIL ISLAND RESTAURANT? WE'D LOVE TO KNOW.
Leave us a comment!
Comment on this post!