---
Easy Beach Crafts Your Kids Will Love!
Posted On Monday, January 24, 2022
---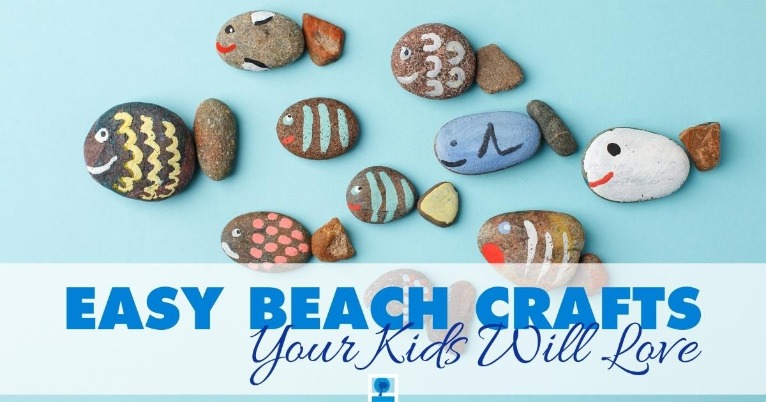 Love crafts? Love the beach? You will love this blog!
There are so many cute crafts that are inspired by the beach! Whether you create something out of the treasures you find along the shore, or craft something adorable that reminds you of your favorite place, put these easy beach crafts in your back pocket for the next time you hear "I'm bored!"! Everyone will have fun creating beachy, beautiful masterpieces.
1. School of Painted Fish
Grab some smooth rocks (these can be hard to find out in nature, but craft stores have them, too). Then, use acrylic paints to design your fish! You may want to paint your entire rock white first to give you a brighter and more vibrant look.
Feel free to use paint pens and Sharpies to add fine details, like faces, scales, and fun squiggles and dots. It's a good idea to "seal" your designs with a nice coat of spray Mod Podge.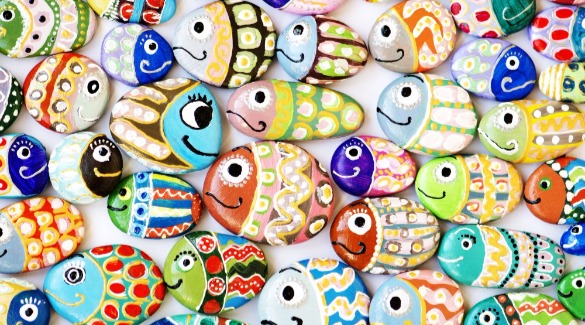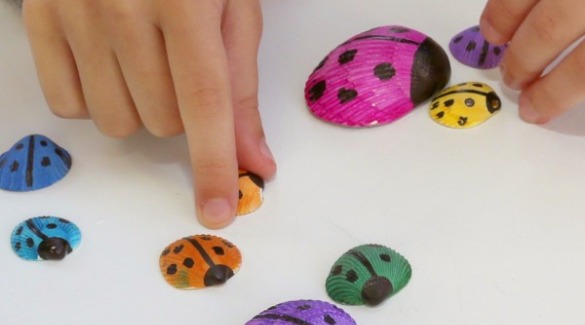 2. Seashell Ladybugs
Thanks to crafty blogger stillplayingschool.com for this adorable way to paint and design seashells that kids will love.
They used simple watercolors to paint the shells. Make sure the shells dry completely! Now, grab your trusty Sharpie to paint on the simple ladybug details. We like the idea of adding numbers or letters to the shells to make a cute manipulative for young learners.
3. Glittery Ocean In a Bottle
Let your creativity go crazy with this one! All you need is a clear bottle with a nice, tight lid, water, vegetable oil (or hair gel), food dye and glitter ... not to mention some little toys, shells, fish, and whatever you think would add to your ocean theme.
It's such a simple concept, but you might find yourself playing with this sensory toy just as much as the kids.
Watch the video to see how they created their glittery ocean in a bottle in just a few minutes.
4. Coffee Filter Jellyfish Sun Catchers
These are so beautiful and easy, you will want to make a few for yourself. You will need coffee filters, washable markers, and a spray bottle filled with water.
All you need to do is squiggle your markers all over the coffee filters and spray with water ... the water will help the colors spread out and blend to create beautiful patterns.
Once dry, you can add tentacles. Using curling ribbon, just tie them through holes cut with a hole punch along the bottom. Add adhesive googly eyes (or simply draw them on) and hang in the window for a pretty, light-filtering effect!
Get the full instructions at kidfriendlythingstodo.com.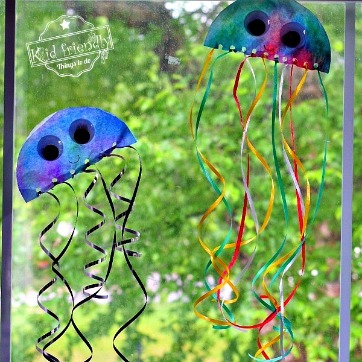 Looking for some more grown-up beach crafts?
See our previous blog:
Easy Beach Inspired Crafts That Are Sure to Impress!
It's time to start thinking about your next Topsail Island vacation! Our team at Island Real Estate is here and ready to help. Please contact us today to book your rental. Click here to start browsing on your own.
Island Real Estate
Phone: (910) 328-2323
405 Roland Ave
Surf City, NC 28445
P.O Box: 2690, Surf City, NC, 28445
Comment on this post!