---
What You Need to Know About Topsail Island Rentals
Posted On Monday, January 25, 2021
---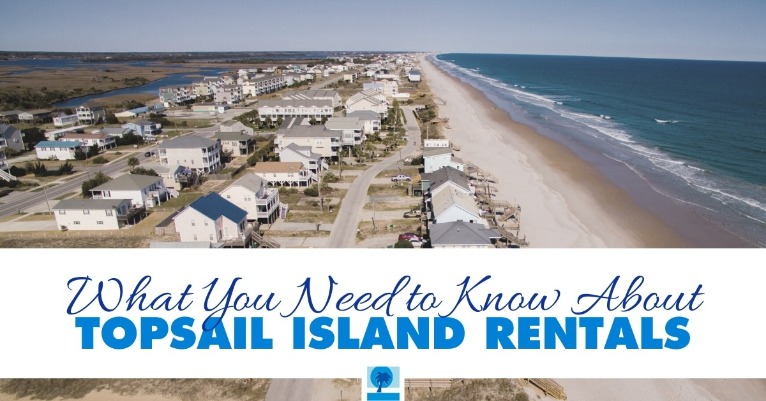 Interested in renting a Topsail Island rental home?
If you have never rented a vacation home before, the process might be a little bit intimidating. Even if you have rented a Topsail Island rental before, there are still things you need to know that will make your experience a little easier. Today, our team at Island Real Estate will share some tips about our Topsail Island rentals, including how to rent one, what you need to know about your home, what to bring, and how to have the best vacation ever! Here's what you need to know about Topsail Island rentals:
☀️ There is a Topsail Island rental for every budget



When you search for a Topsail Island vacation rental, you can find one to fit your budget. If you are sharing a home with another family, you can get more for your money by sharing the cost. If you are really looking to save money on your vacation, here are a few tips for you:

Vacation during the off season (fall, winter or spring)
Rent a smaller home with fewer bedrooms or amenities
Rent a home farther inland. You might have to walk to the beach but you will save a lot of money (try an Island Interior rental).
☀️ Topsail Island rentals come in every shape and size
☀️ Vacation rentals give you space, a kitchen, and privacy
You can really take advantage of all this space on a family vacation. Everyone gets their own room, parents can watch TV after the kids go to bed, and you can enjoy your coffee on the deck. Try doing any of that in a hotel!
Oh, and don't forget the advantage of having your own kitchen. Stock that fridge and prepare a few meals - saves you time and money!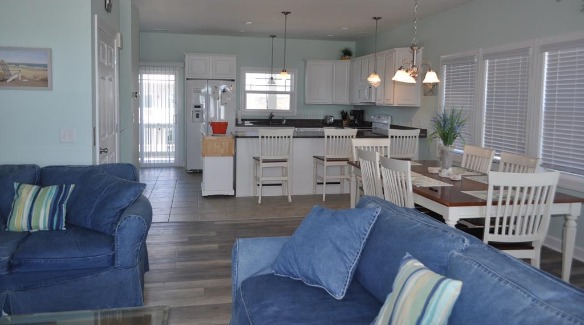 ☀️ Packing might look different



You may need to bring things to a vacation rental that you don't need to bring to a hotel, like sheets or towels! On the other hand, don't forget that you will probably have a washer and dryer in your unit, and that you can rent most things right here on the island. Stay tuned for a great packing blog, coming up soon!
☀️ Some Topsail Island rentals allow pets



Topsail Island is super pet-friendly! Sure, your dog needs to always stay on a leash while on the beach, but he will still love hanging out on the beach and with you at your pet-friendly vacation rental. Check out what's available here!
☀️ Homes usually rent for a week at a time - but sometimes shorter



Check with our staff to see if the home(s) you want to rent are only available by the week, or possibly for a shorter (or longer) period of time. Several of our homes have a daily rate and a weekly rate. Hoepfully something will work for your plans!
☀️ Vacation homes are way cheaper on the "off season"
Renting a beach home during the summer is probably the obvious choice! But when you rent during the fall, winter or spring, you will be amazed at how far the prices drop. And guess what, most of Topsail Island's favorite activities and businesses are still up and running (and less crowded!). Check out an off-season Topsail Island vacation.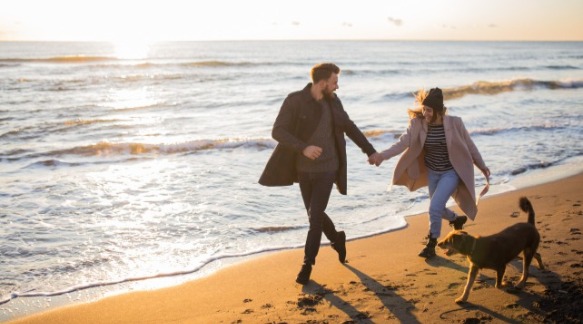 ☀️ Travel insurance is advised



To protect your vacation investment, we always recommend a travel insurance policy. It's a small price to pay to protect your vacation in case of unforeseeable situations like weather, family emergency, or health crisis. There are several circumstances that may be covered under your policy, so check it out before you book your Topsail Island rental.
☀️ You can save money by booking direct



Booking direct means that you book directly with a vacation rental service, like Island Real Estate, vs. using a "big box" service like VRBO or Airbnb. You will get personalized service when you work directly with the people who actually manage the rentals and can help you navigate your contract. You can also save money on fees. Learn more about why you should book direct, here.
Topsail Island rentals are varied in size, location, and price. You are sure to find one that suits your needs. Our team at Island Realty is excited to help answer your questions and help you plan a wonderful vacation right here on Topsail Island, North Carolina!
Comment on this post!